Review
Disaster Preparedness
Disasters are floods, forest fires, brush fires, home fires, tornadoes, hurricanes, or anything that might happen that destroys your property and belongings. Disasters strike when you least expect it. Disasters aren't going to give you any forewarning or call you up to ask if this is a good time for you. They come when you're sleeping, away on vacation, in the bath tub, or any time without any warning at all. Disasters wreak havoc on anyone in its path. You aren't immune if you're good, if you can't afford it, or even if your home is brand new.
You can never be fully prepared for such a disaster, but you can take some steps that will give you some peace of mind if disaster strikes. One of these steps is having insurance to help replace your belongings, but let's be honest, money can't replace some of our belongings. And since we're being honest, money cannot replace the things in our life that mean the most.
So, if Mother Nature comes calling on you tomorrow or next week, will you be prepared? You could move everything to a fallout shelter, but who has one of those?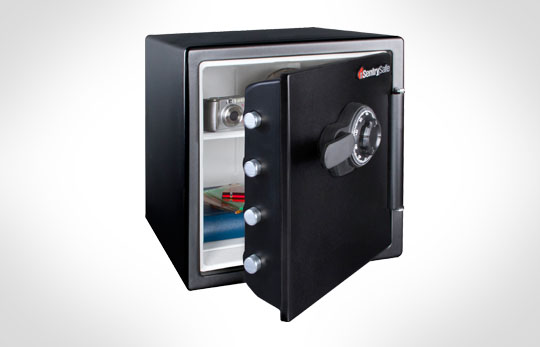 I have the Sentry Big Bolts Safe that gives me a great feeling that my most prized possessions are safe. All my important photographs and documents, cash and bonds, and even my stamp collection are safe from water, fire, and disasters that happen.
Senty also keeps it safe from being stolen since it is in a safe.
Here are some of the features that were listed on their website:
ETL verified 15 ft. Drop Test
ETL verified for 1 hour fire protection of CDs and DVDs up to 1700° F
ETL verified for water-resistance in up to 8″ of water for up to 24 hours
Lifetime after-fire replacement guarantee
Manufacturer's limited warranty
UL Classified 1-hour proven fire protection
ETL Verified to pass a 15 foot/4.5 meter drop test to ensure contents remain intact and locked upon impact
Mechanical combination lock
Multi-position shelf to enable easy organization
Key rack, door tray and door pocket for small, easy-to-misplace items
May be bolted to floor (hardware not included)
Color: Black
Let's take a look at some of those features: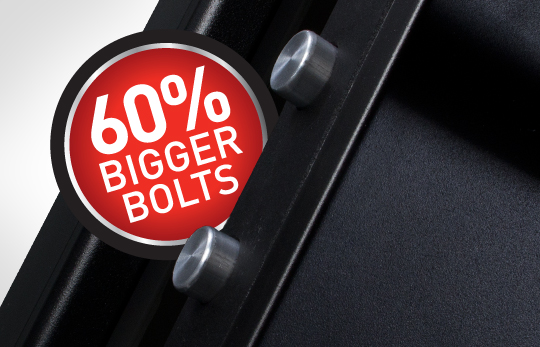 15' drop test? Well that's pretty far. Not only is that good for thieves who might try to throw it out the window to get in it, but also for tornadoes or hurricanes that might throw it. The bigger bolts that Sentry put in are really big, and there's 4 of them!
I'm not sure how hot most home fires are, but I would think 1700 degrees is pretty hot. You can also try to help safeguard your safe by putting it in a place in your home that might not burn as long or hot.
Sentry is putting on a Big Bolts Live Burn Test's this Thursday, August 16 from 11am ET – 12pm ET. People will be able to watch live via SentrySafe's website – http://www.sentrysafe.com/safe_in_a_fire_4 – and follow the conversation via hashtag #SafeInAFire on Twitter to participate and be eligible to win a ton of great prizes! Also, Sam's Club will be participating and sponsoring some prizes as well! If you have the time, you should participate, it will be fun to watch and fun to win some prizes. I belive that some of the prizes are actually going to be put in the safe before the burn and given away after the test is over. Good luck!
Here is a video of one of their live burns of a safe:
Sentry also has a Lifetime after-fire replacement guarantee! How many companies will replace your item if it gets destroyed? Like maybe one, Sentry.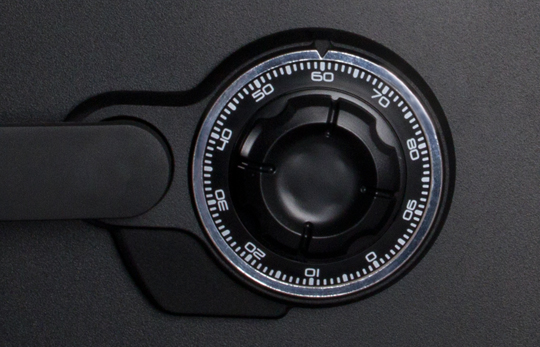 The mechanical lock has a very visible dial and it clicks into each number so that you know that you are in the right spot. I don't know if Sentry had this in mind when they designed it or not, but the clicking could also be used as an anti-theft device. If the thief is trying to listen to crack your safe, all he is going to hear is the same old click-click-click.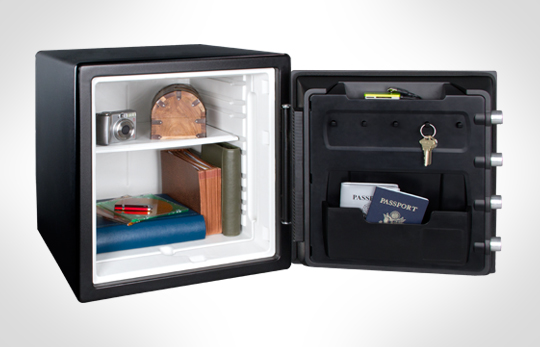 The door of the safe is very user-friendly. It has key racks (which could also hold jewelry or a key-card) and pockets to help you organize your belongings.
With optional hardware, you can mount it to the floor to keep it there in case of thieves or Mother Nature trying to throw it away.
I am not sure that the color is a real feature, but that is what color it comes in, Black.
It also has a shelf that you can put in any of the slots. You can also buy additional shelves, trays, or drawers for more personalized organization.
I am glad I have the Sentry Big-Bolts Safe. It gives me the peace of mind that I need, knowing my most prized possessions are safe and will be there tomorrow, next week, and for years to come. And if I am so unfortunate to have a fire in my home, Sentry will just give me another safe. Can you put a price tag on that amount of peace of mind? Sentry has and you aren't going to believe it. I found the exact safe here online for under $170.00 from Sentry's authorized outlet. The one I found it at was Wal-Mart. There are many different sizes to choose from, so if perhaps you need a larger one or only need a smaller one, they have what you're looking for.
So if you want to prepare for when disaster strikes or just looking to protect your belongings, take a look at Sentry.
In fact, Sentry has authorized Route 249 to have a Giveaway of this exact model. Below is the link to enter and win your very own Safe, just like mine. Good Luck!
I hope this was helpful,
Mark