Zoom HD16
Using it as a Looper:
Gibson Limited Edition SG Standard 24
Electric Guitar with Case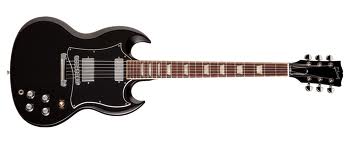 Gibson made a Tony Iommi guitar that was 24 fret for those who wanted a 24 fret SG guitar. Then in 2011 for Gibson's 50th Anniversary, they issued a limited run of 24 fret Gibson SG's. Unfortunately, I didn't get one of those, but Gibson also put out a limited run of 24 fret SG's in 2012 and I got one! This model is supposed to be only available at American Musical Supply and that is where I purchased mine.