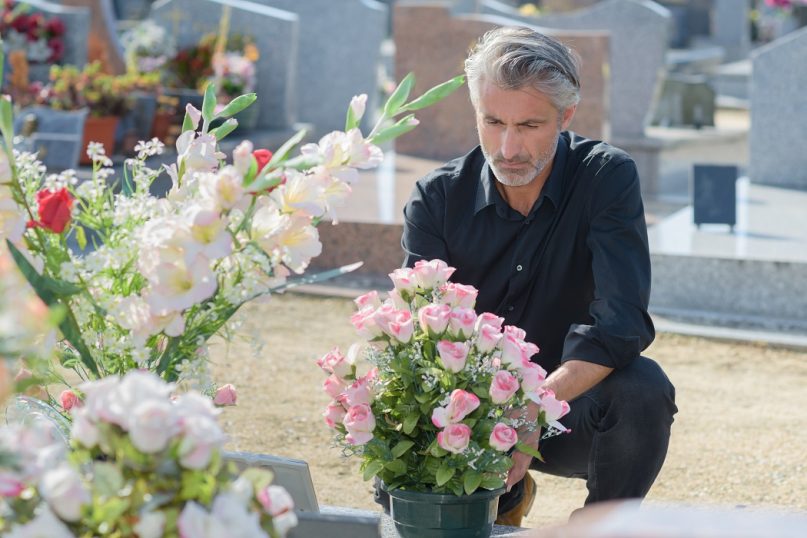 When a loved one dies, the living relatives must do a number of things, even during this trying time. While it can be hard to run errands when all you want to do is grieve, know that specific next steps need to be done that will save you stress down the road.
To make this time easier for you, we have compiled a guide on what you should do after the loss of a loved one.
Step 1. Go to the bank
 If at all possible, we recommend going to the bank and transferring funds from the ill person to a beneficiary. Or if this wasn't done beforehand, make sure to go to the bank as soon as possible after the death so that the money will be under the care of a beneficiary or executor of the will. This is because if the money stays in the account after death, it will have to go through probate before it can be given to the people who inherit it.
Probate is the legal process where a will is proven to be accurate and accepted as a valid public document of the true last wishes of the deceased. This process, while necessary in some situations, can be expensive and time-consuming, so we recommend having another plan in mind to protect the deceased's assets.
Step 2. Find important papers
 It is important to have a copy of all important papers as you navigate this time after death. The court of law requests these papers as a way to ensure the deceased's wishes are taken into consideration. Make sure to find these documents as soon as possible so you know where to start:
The last Will and Testament and/or Trust
Mortgage/ homeownership property deeds
Loan notes (either loan owed to the deceased or loans the deceased owes)
Vehicle titles registrations along with car insurance policies
Life insurance policies
Health insurance policies
Bank accounts and credit card statements
Investment accounts/ IRAs
Annuities
Retirement savings or pension contracts
Federal tax returns
Disability payment records
Documents of any business interests held
Social Security card
Organ/tissue donor registration
Birth certificate
Marriage license
Driver's license
Step 3. Apply for a death certificate
Contact your state's Vital Statistics Department to file for a death certificate. You will need a legal copy whenever you contact any financial institution, government agency, or membership place when you cancel their services. More importantly, you will need a valid death certificate when you go to file for the last Will and Testament proceedings. You may be able to file for this directly through your funeral parlor or crematory, like Legacy Cremation Services, to make it easier for you and your family.
Step 4. Plan the funeral and burial services
When planning your loved one's funeral, remember that this is meant to be a celebration of life. While it may be a sad time for your family, if you think of it as something to celebrate, this will make it easier to grieve and remember your loved one as healthy, happy, and not sick.
You need to figure out a few basics before you start the funeral planning. This includes:
Does your loved one want to be buried in a casket, cremated, or have their body donated to science?
Does your loved one want a large funeral service along with calling hours and a burial ceremony or a simple remembrance gathering?
How big a celebration will you plan? How many people do you want to invite, and who?
Once you determine these details, everything will start falling into place. Remember, these celebrations are for the living relatives and friends, so if you view this as something to cherish, rather than dread and trudge through, you will be able to grieve properly.