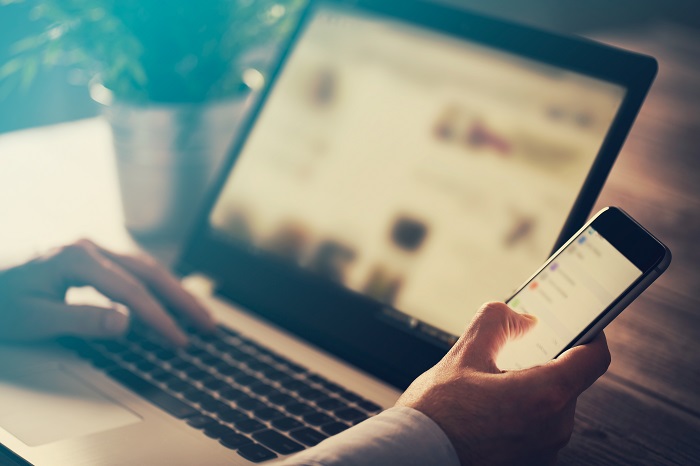 When the country was told to practice "social distancing", at the time it didn't seem like a big deal. But the longer that it's in place, the harder it's becoming. Society can't function like it used to. Simple actions like a handshake or a hug aren't encouraged. It's when these formalities are taken from us that we realize just how important they are. It can be an overwhelming time for a lot of people, and it can really make you crave the carefree days of hanging with your best friend.
Thankfully we have the power of technology to connect with friends and family. While it may not be the same as walking through a store together or having a cup of coffee, you can still be there for each other. Even while being stuck in quarantine, you can remind your bestie that you care with a gift. Here are ten unique gift ideas you can give, all from the safety of your own home.
1. A Month of Music
It's almost summertime, and for a lot of people that means it's concert season. Friends who would normally be attending the shows of their favorite artists are now stuck at home. Events have been canceled for the foreseeable future, which threw a monkey wrench into musicians and artists everywhere. Thankfully music is very accessible! Give your best concert buddy the gift of music with a month's subscription to their favorite streaming service. You can also get them a gift card, too! It won't replace the rush of a real-life concert, but it'll show that you still can enjoy something together.
2. Self Care
During this isolation time, it can be easy for people to discard their own self-care in favor of others. If your bestie is known for putting others first before themselves, remind them to slow down and think of their own needs too. Not everyone has the same type of self-care routine, so pick something specific for your BFF. Some people like to exercise, some like to play video games, or even build model cars. If your best friend is a classic face mask, bubble bath, and pamper kind of person, consider something like make-up. Do they enjoy playing with different looks, and using false lashes? Glamnetic makes the best magnetic lashes, and they give a natural look!
3. A Piece of Outdoors
It seems like now more than ever we are craving the outdoors. What better way to bring that to your best friend than with a flower delivery or even a new house plant? Something like that can bring a piece of nature inside, and brighten up a space.
4. Something for the Kids
Is your best friend a parent? They're probably out of ideas by now on how to keep them entertained. Parents have to do a lot right now, with distancing learning and possibly working from home, too. Help your BFF out and send the little ones a fun, and educational subscription box! There are quite a few options out there, such as KiwiCo. Your bestie will thank you!
5. Something for the Furbabies
Perhaps your bestie isn't a parent but has furbabies instead. A furbaby is a loving term of endearment for pet parents! Our four-legged companions need love too. You can encourage your best friend to get out of the house and get some fresh air by sending them a new harness for their dog! Joyride Harness makes the best harness out there for all sizes of dogs. They make extremely comfortable no-pull dog harnesses, so if their pup has problems walking on a leash, it'll make going for walkies much easier.
6. Feed Them
Do you miss going out to eat with your BFF? While you can't go anywhere right now, you can still order your favorite take out for them! A lot of local restaurants are offering deliveries, along with popular apps like DoorDash, making it easier than ever to munch on your favorites. Not only will you show your best friend that you're thinking of them, but you'll be supporting local businesses, too!
7. Subscription Box
Who doesn't love getting a subscription box in the mail? These fun boxes have exploded in popularity over the last few years, and there's one for everyone. So no matter whatever your best friend is into, you'll find a subscription box that they'll appreciate! For example, if your BFF is a book worm, check out Book of the Month.
8. Quiet Time
Even though we're in quarantine, it feels like the world is louder than ever. Remind your BFF to take some time to slow things down with the help of a meditation app. The idea of meditation sounds great, but the act itself can seem overwhelming. An app can help focus the mind and make the process easier. If your best friend has expressed trouble sleeping, this can really help.
9. Hobby
Does your best friend have a hobby? Maybe they like coloring, gardening, gaming, or cooking. Gift them something they might need to help their hobby or even a fun mug with gardening tools on it. Perhaps they've been eying a new game or a headset. Something personal and practical will show that you care.
10. Wishlist
Everyone has an Amazon wishlist, and if not, tell your best friend to make one. If all else fails and nothing seems to be the perfect gift, surprise them with something off their wishlist! Amazon won't notify your friend of what was bought off the list (unless they want to know), and it'll just show up at their house. It'll be exactly what your BFF wanted, and they'll appreciate the spontaneous gesture.
Social distancing sucks! We miss our day to day activities, and the connection we feel from being around those we care about. Thankfully you can still show your bestie that you care.