[vc_row][vc_column][md_text md_text_title1="pixflow_base64IA==" md_text_title_separator="no"]Beard Head
We all want to have fun, and Beard Head is like the Mardi Gras all year long! You can put on a new look anytime you want. It's amazing how much they change your appearance and attitude! I was on the Beard Head website and they have a "Fan Photo Gallery", and I defy you to look through those photos and not laugh. It's impossible! It doesn't matter if you are trying to make a statement or just keep warm, Beard Head is an awesome product. Variety is the spice of life and thanks to Beard Head, there's plenty to go around! You can get yours Here: Beard Head.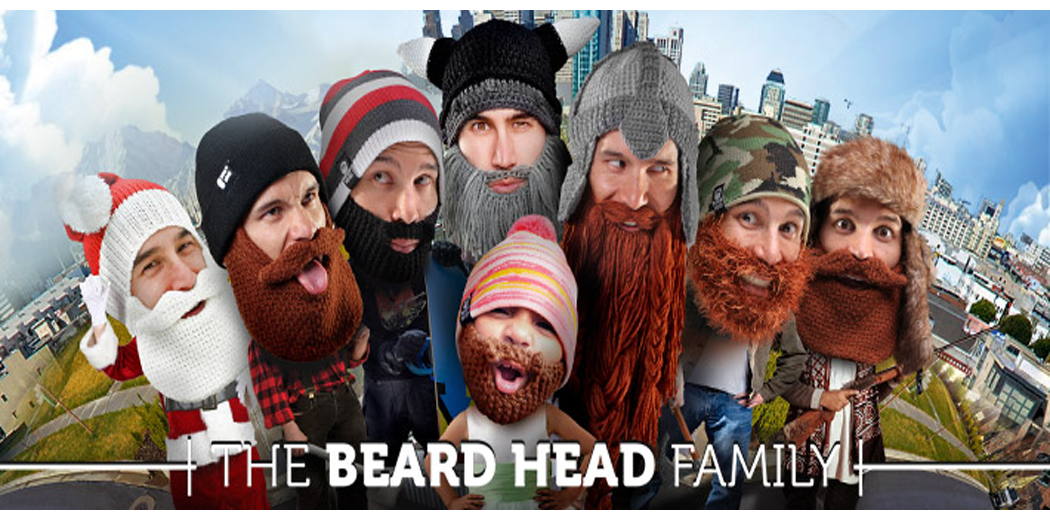 Zoo Snoods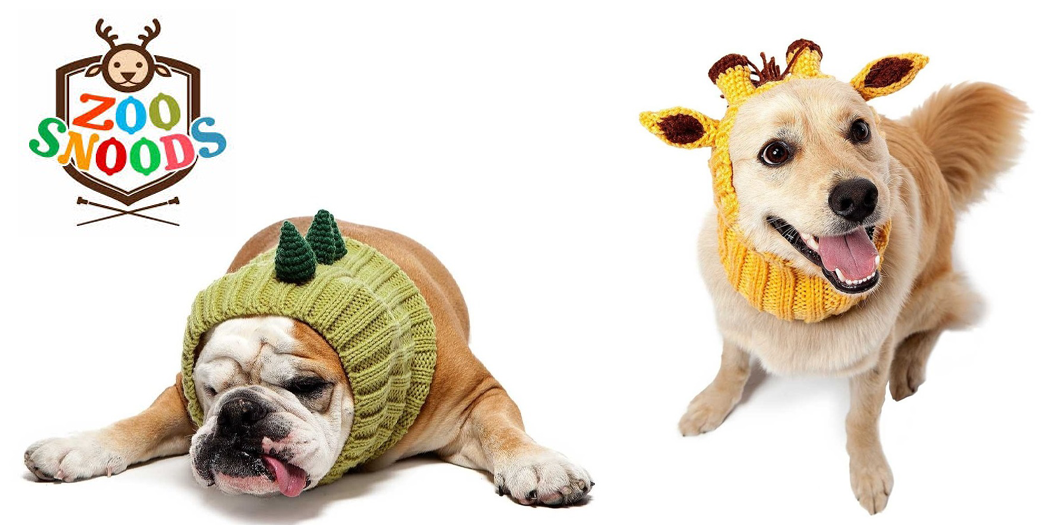 Is it just dor does these knitted outfits remind you of the dog in "How the Grinch Stole Christmas"? I can't get over how much they change your pet's appearance. Take the time to visit them at Zoo Snoods. At the very least they will bring a smile to your face…


Kyocera Advanced Ceramics 3 Piece Knife set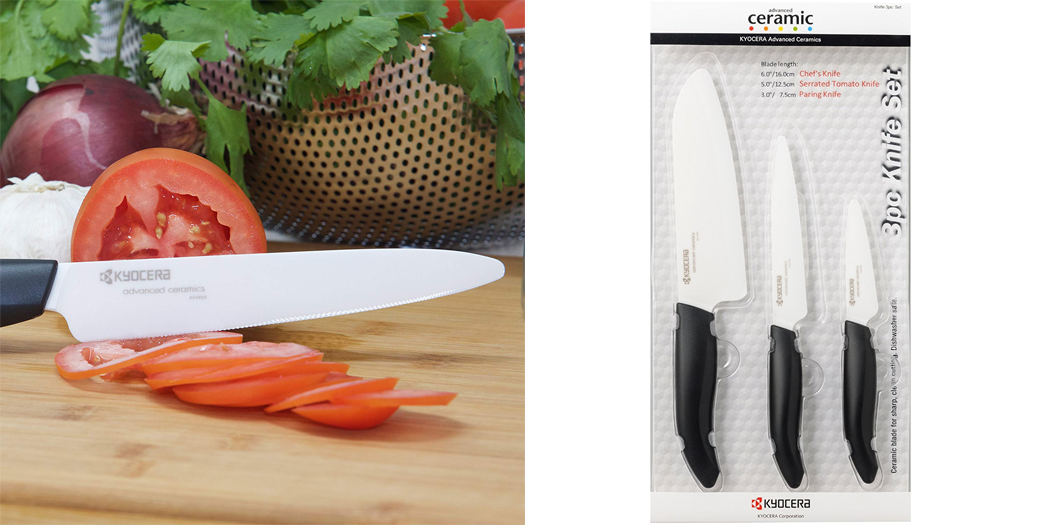 This three piece set comes with a Chef's knife, Serrated Tomato Knife, and Paring Knife. Made with an advanced ceramic material they rival diamond hardness and hold onto its original sharpness up to ten times longer than their steel equivalent. These blades are rustproof and corrosion resistant."From our most popular line, the Kyocera Revolution Series set includes a 6-inch Chef's, 5-inch Serrated and a 3-inch Paring Knife– essential tools for any home cook preparing fresh meals. The 6-inch Chef's Knife is an all-purpose knife for everyday cutting tasks. The 5-inch Serrated Tomato Knife effortlessly glides through soft waxy skins found on tomatoes and other fruits and vegetables. The 3-inch Paring Knife is ideal for detailed tasks like trimming, peeling, mincing and creating garnishes. Ergonomically designed and well-balanced knives for precise control, the ceramic blades are made from Kyocera's proprietary zirconia material produced in Japan and stay razor sharp at least 10 times longer than traditional knives, making them ideal for everyday use. The perfect choice for slicing fruits, vegetables and boneless meats, not to be used on hard or frozen foods. Kyocera advanced ceramic cutlery and kitchen tools are fully warranted to be free of defects in material and craftsmanship." Available at Amazon

Plexusco 3 wheel pack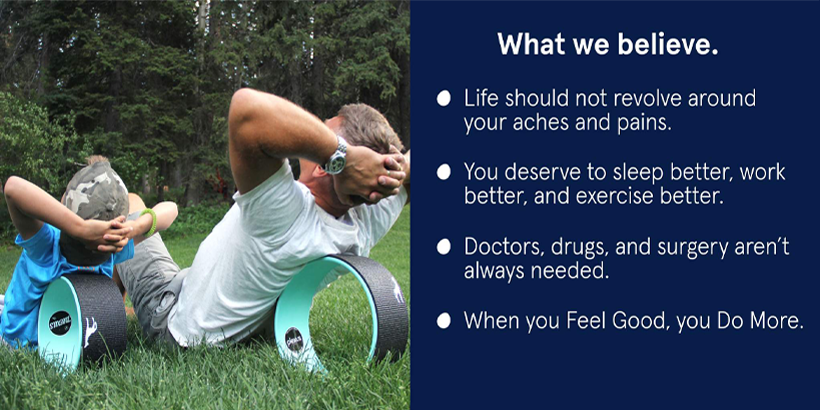 Do you suffer from Degenerative Or Herniated Disc? The Plexus Wheel has a solution to ease that pain! Available in three different sizes, that target three different pressure areas. "The Plexus Wheel is specifically designed to target both the thoracic and lumbar regions. The Plexus Wheel is designed to follow and fit the natural curves of your spine and correct what you have mistakenly been doing all day. The curvature of the wheel is able to follow the natural curvature of your back and resurrect the healthy S-curve shape. The width and diameter of the wheel are specifically made to fit in between your shoulder blades and allow a deep-enough stretch to create the curve as you roll-out. A stronger curve means a stronger and more mobile upper back." Buy now at Chirp relieve tension today.


IdealFit 4-way stretch gym training shorts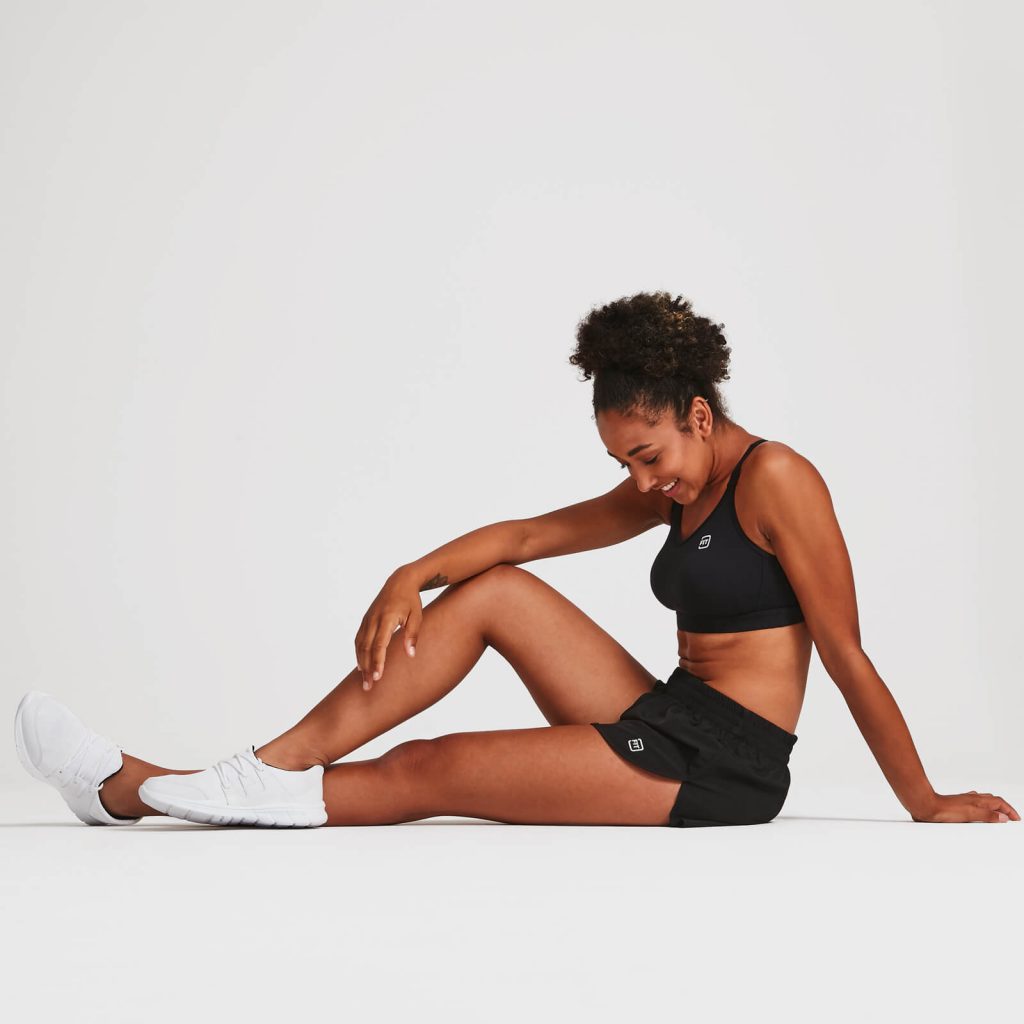 Love to run in the early morning hours or late at night? Idealfit, has the perfect running attire to fit your needs. Personally, I love a sweatshirt at night paired along with shorts. However, I just love sweatshirts all together, so I'm a bit bias. The Idealfit 4-way stretch black shorts are my go-to shorts to run in. The " IdealFit 4-way stretch gym training shorts feature a technical fabric that moves with you while moving sweat away from you, as well as a hidden pocket (perfect for keys, coins or gym passes) to help you move distraction-free between and during workouts. The best workout shorts offer maximum comfort with minimal distraction. IdealFit 4-way stretch shorts feature quick-drying material to further improve the workout experience."
KEY BENEFITS: Stretchable, Hidden pocket, Fast-drying fabric, available in black or pink
Grab yours today at IdealFit

Mother Erth Artisan's Choice Multicolor Shoulder Bag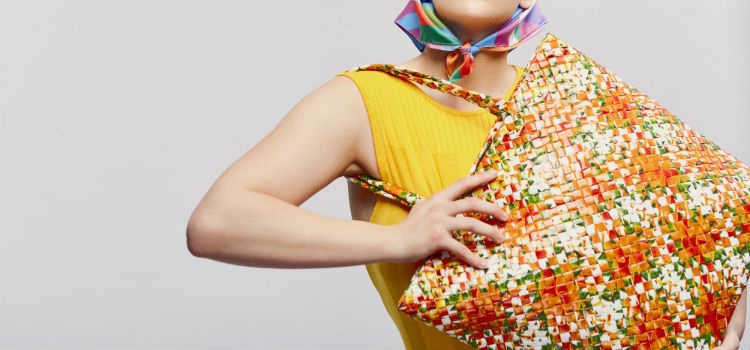 Mother Erth's Artisan's Choice Shoulder Bag is an incredibly eco-friendly fashion choice that has a stunning look and incredible story behind each bag. Don't let the fact that it's woven deceive you, these handbags are incredibly strong and versatile. When you choose from Mother Erth's Artisan's Choice line, you'll receive an ultra eco-friendly purse that is one-of-a-kind. Bags range from white to silver and multicolor. Show your commitment to creating a better world and watch the compliments roll in as you carry it around.
You can purchase it here or visit Mother Erth's website to learn more about their innovative handbags and purses or purchase the shoulder bag on Amazon.