This Mama Necklace with sweet Baby Feet will bring a huge smile to any Mother's face, she will especially love the custom engraved baby feet. This is a gift that can't go wrong. If you are looking for a present for Mother's Day, the JoyAmo Jewelry mama necklace with heart & baby feet is the perfect piece of jewelry to let her know how much you love her!
Any mom will totally love this necklace with sparkle and little feet charms. Give her the gift she will never forget. For Mother's Day get her a necklace for mom from JoyAmo Jewelry inlay mom necklace with baby feet collection. A necklace for mom is always a great gift idea!

Creative Outlier Air V3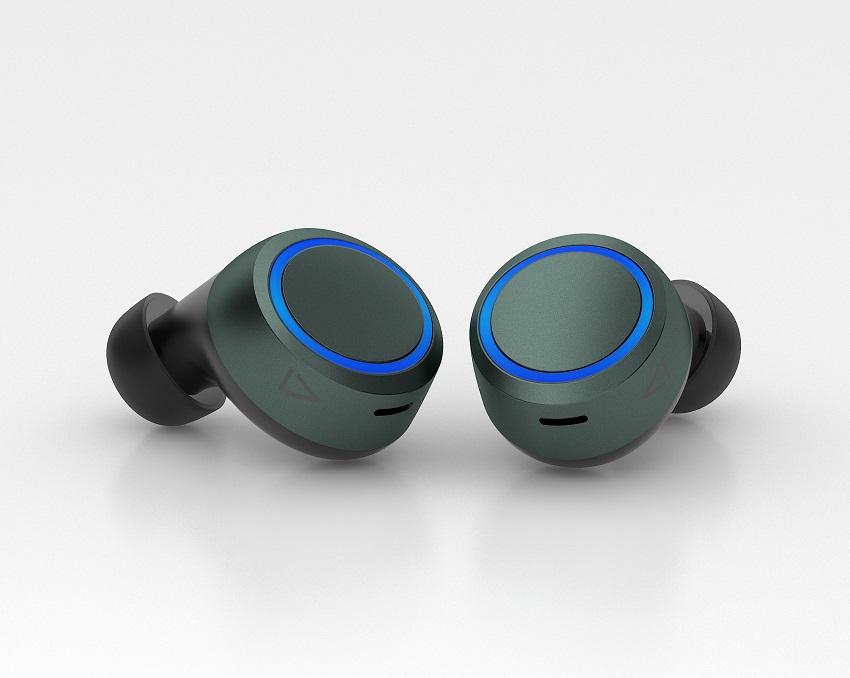 Our crowd-favorite—the Creative Outlier True Wireless series—now comes with Ambient Mode and Active Noise Reduction! Boosted to power up to 40 hours of total playtime with 10 hours of battery life per charge, Creative Outlier Air V3 tops the series in its battery performance. We've raised the stakes with our newest Noise Control features, customizable touch control buttons, and quad mics for calls clarity, all engineered for the best true wireless experience. Powered by 6 mm Bio-cellulose drivers and upgraded with Bluetooth® 5.2 technology, the Creative Outlier Air V3 is certified water-resistant with an IPX5 rating, so you can enjoy immersive audio wherever life takes you.

Sandra Aris pants for babies and toddlers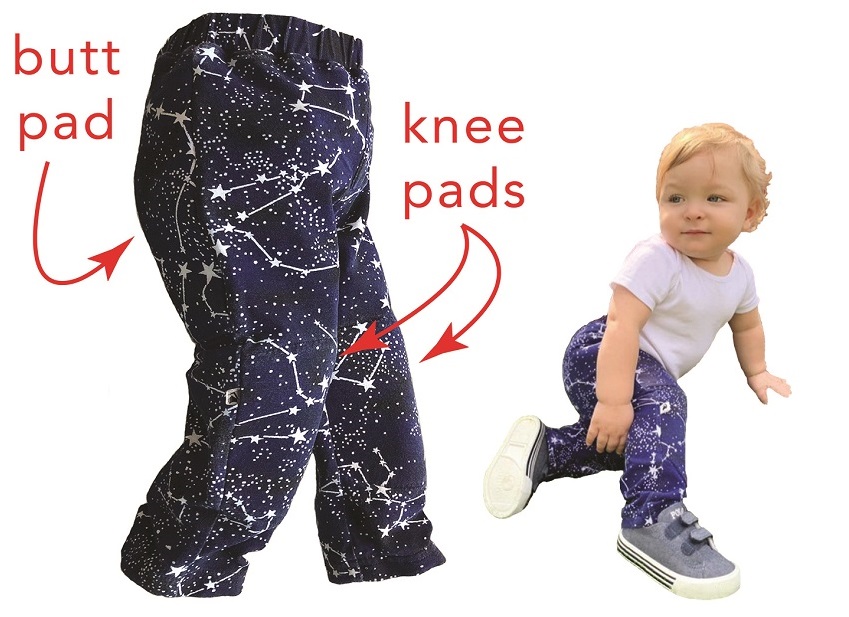 These pants feature protective, innovative 3D padded technology used for motocross gear in the knee and butt areas to protect and encourage kids ages 6 months to 3 years. Available in kid-friendly designs and colors, the pants were designed to give parents peace of mind while encouraging kids that stumble and fall to get right back up.
Sandra Aris pants for babies and toddlers

Twenty Big Trucks in the Middle of Christmas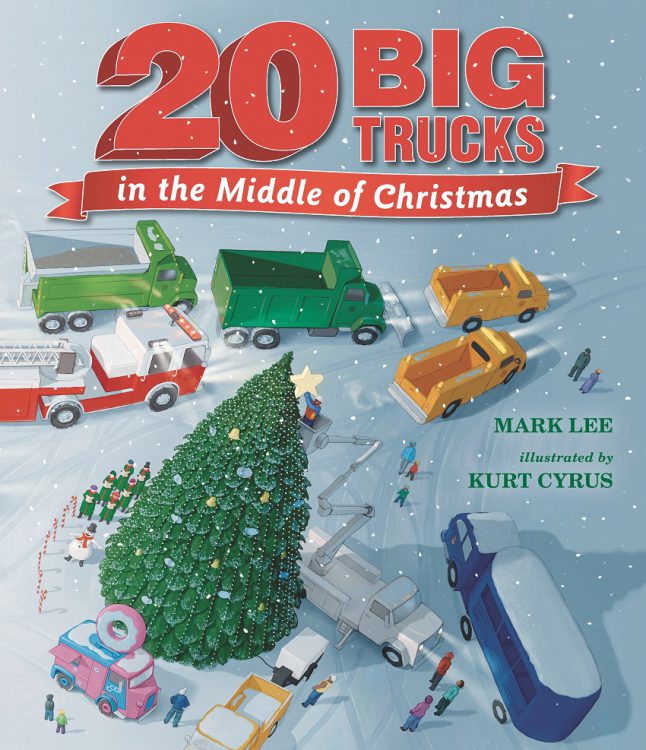 The snowy town is filling up with a procession of trucks of all shapes and sizes, including a snowplow, a crane, a digger, a semitrailer transporting the town's majestic Christmas tree, and even a flatbed carrying Santa's sleigh. All in all, twenty trucks roll in full of sparkle and anticipation, ready to set up the holiday festivities. But when the star being hoisted to the top of the Christmas tree wobbles and crashes to the ground, what could possibly be used to replace it? Thankfully, a pair of siblings scan the scene and come up with the perfect solution. Author Mark Lee and illustrator Kurt Cyrus team up again for a buoyant story delivering satisfying rhymes, holiday spirit, and most importantly, twenty trucks for counting.
Twenty Big Trucks in the Middle of Christmas, By Mark Lee; illustrated by Kurt Cyrus

Where's the Polar Bear?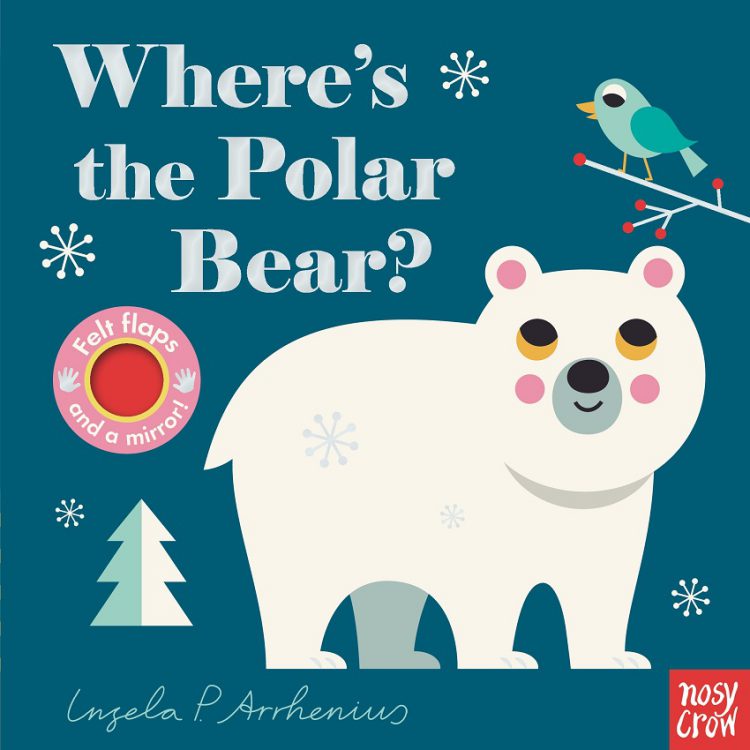 Five beautifully illustrated spreads show a series of animals that include a walrus, a hare, a reindeer, and a polar bear all hiding behind bright felt flaps. With a mirror on the final page, this is the perfect book to share with very little ones.
Where's the Polar Bear? By Nosy Crow; illustrated by Angela P. Arrhenius


Hello Again
Hello Again is a Los Angeles based, unique cannabis brand founded to take on the symptoms of menopause.  Their small but mighty vaginal suppositories combine the medicinal powers of cannabis with specific botanicals to relieve brain fog, hot flashes, irritability, vaginal dryness, as well as provide sleep, sleep, sleep.  Women of all ages can also use Hello Again to relieve anxiety, menstrual cramps, and endometriosis pain.  All this relief without a head high is available in both an Everyday and Sleep formula. Founded by friends Carrie Mapes and Patty Pappas, Hello Again is committed to helping women feel like themselves again and get on with the business of their lives. GYNOMITE!

Parent Key-chain and Necklace

A new baby has arrived, and with them, a deep, unyielding love. Cherish your precious connection with a bit of precious metal from Sharyn Iskandar. Strung on a coordinating necklace or key-chain, her sterling silver pendant depicts an infant cradled in the arms of a caregiver. To make this piece even more special, you can add two initials on the back, maybe to represent the baby's first and last names, the first names of an adult and child, or the names of two children. Whatever you choose, this heirloom-quality piece will make a heartfelt gift (or self-gift) for a new mom, grandparent, or anyone with a special bond to a baby. Handmade in California.

The Radiance Nebulizing Diffuser by Organic Aromas

This is the perfect gift this holiday season. It's naturally made from real plantation hardwood and hand-blown pyrex glass which makes it friendly for the environment. Quickly fill up any room with your favorite pure essential oil aroma. It uses no water, no heat and is not made of plastic. This beautiful gift comes in two colors; a natural light-colored wood and a stained dark wood allowing it to blend in with your home decor.
https://organicaromas.com/products/essential-oil-diffuser-aromatherapy-radiance

Leakproof Non-Stick Silicone Baking Mat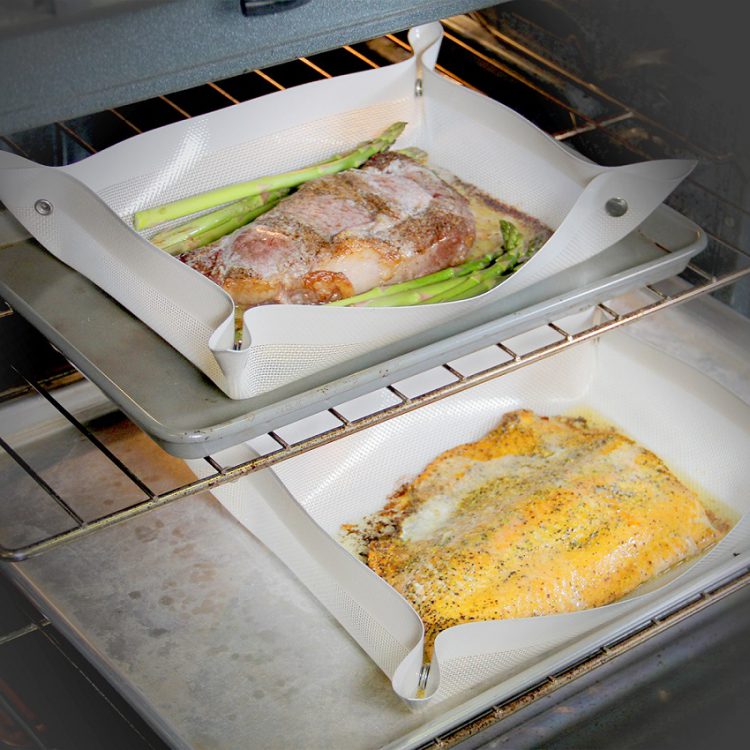 First-Ever Baking Sheet That Turns Into a Leak-Proof Baking Dish! Is it a baking sheet or a dish? It's both! The new silicone baking mat from Grand Fusion Housewares transforms from a non-stick baking sheet perfect for cookies into a non-stick AND leak-proof high-rimmed dish ideal for chicken, fish or meat in seconds! Just snap the corners together and get even heat distribution up to 450 degrees, along with the fast clean-up you expect. Grand Fusion Housewares provides free shipping for orders over $15. Also available on Amazon.
Bondic is Your Home Improvement/Renovation Fix-All

Never mind the glue, pass the plastic welding! Whether you're trying to mend a broken part, patch a ripped phone charger cord, or even repair wood or metal, there's one adhesive that's good for them all and more! It's Bondic, a liquid plastic that's more like welding than old-fashioned gluing. Initially designed by a dentist and based on the "cement" he used in his practice, Bondic is easy to work with and won't harden until exposed to the special, included UV-ray wand. Then, it cures in seconds, and often makes your fixes stronger than the original and able to stand up to stress and pressure! Just follow the easy four-step process: clean/roughen, fill, cure and shape. Layers can be built up, and it can be painted or even sanded! It fills, bonds and repairs plastics, ceramics, glass, metal, textiles and wood, and is heat and water resistant. Also available on Amazon.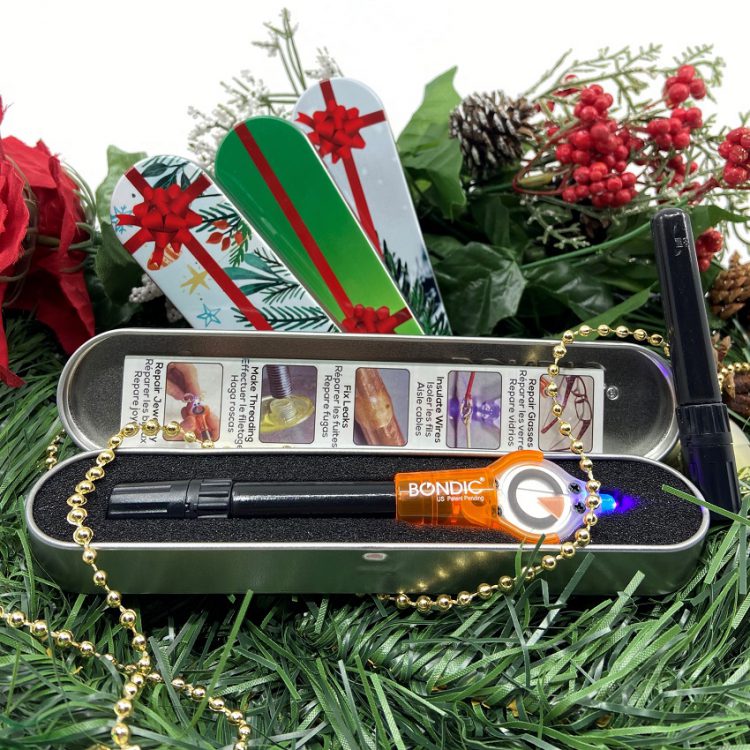 For a limited time, Bondic is offering a 40% off on this: Christmas Special Gift Set

Pass The Pigs® Pig Party Edition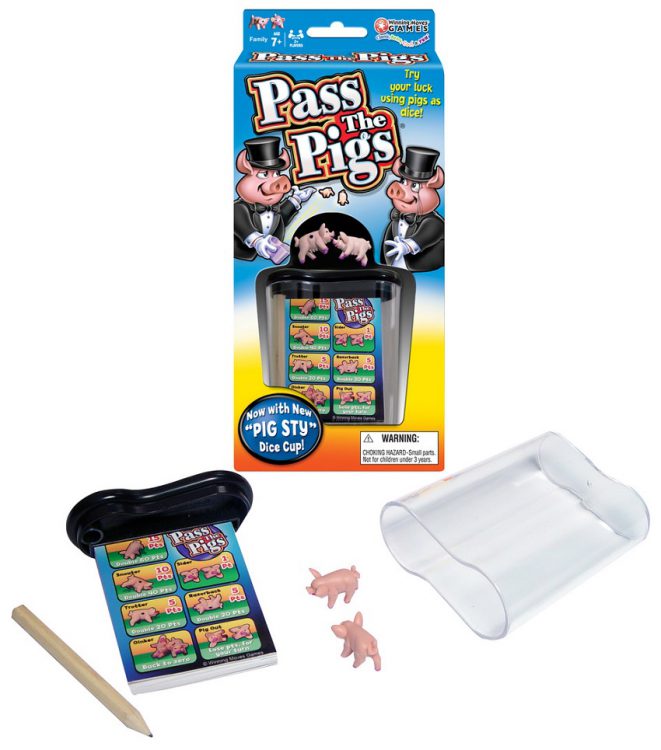 Now up to 4 players can play ALL at once! Four pairs of Pigs are included.  Each Player tries to be the first to roll the pigs pictured on the card in play. If you make a match on your first roll, you earn a bonus roll with all eight pigs!  Handy carrying case makes it easy for great Pass the Pigs fun on the run! Contains: Eight pigs (four pairs), deck of 30 Pig Roll, Bonus and Point Cards, zippered carrying case, and Illustrated instructions.
Ages: 8+; Players: 2 to 4; SRP: $15.95; 

Pass The Pigs® Big Pigs™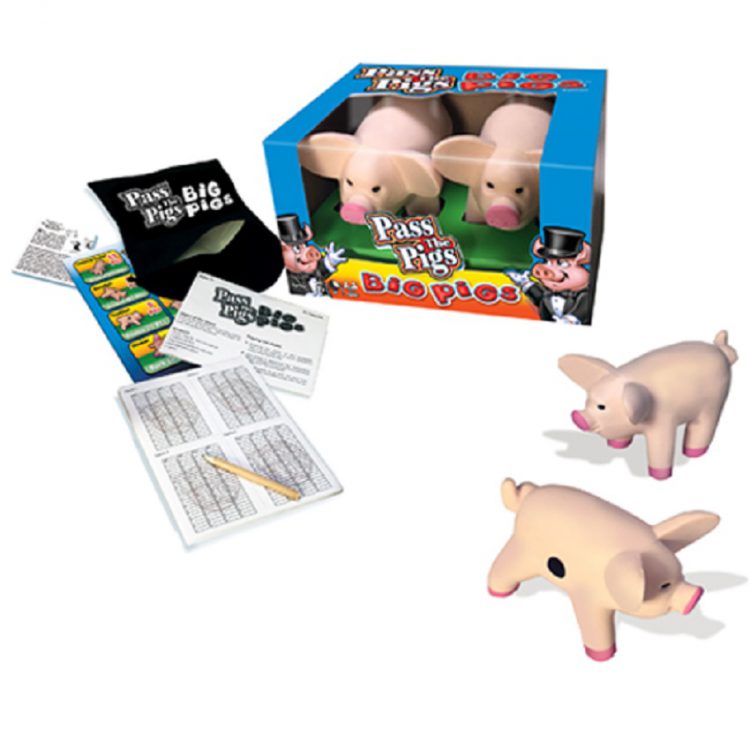 The classic party game, try your luck using pigs as dice!
A hilarious game where you roll pig-dice into hysterical positions, just don't "Pig out" and lose all your points. These fabulous oversized foam versions, can hit all the pig poses that their little pig dice cousins do! Non-stop Pig-Tastic Fun!
Contains: 2 oversized foam pig dice, 1 oversized score pad, 1 drawstring pig storage pouch, 1 pencil, illustrated instructions and Pass The Pigs history.
Ages: 7+; Players: 2+; SRP: $17.95;

13 Dead End Drive™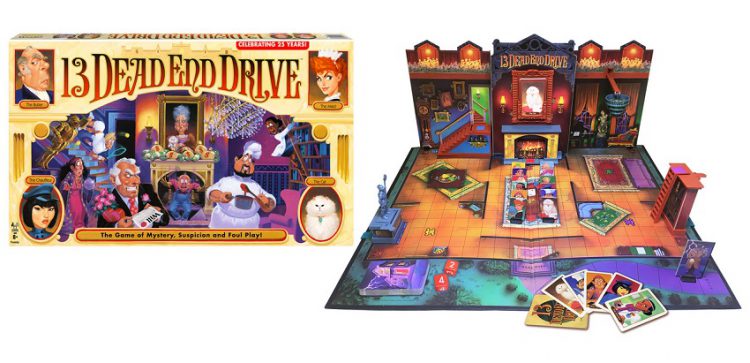 Which one of Aunt Agatha's friends and employees will inherit her loot? Players carefully guard their identities and stay sharp as they wind their way through the mansion. Be aware of the smashing statue, the cranium-crushing chandelier, or the perilous push into the fireplace. With 3 unique ways to win, players will be dying to play over and over again! Contains: 3-D Mansion Gameboard with Plastic Stairs, Fireplace, Chandelier, Bookcase, Statue and Portrait Frame, 13 Cardboard Playing Pieces with Plastic Stands, 54 Cards, 2 Dice, Plastic Clips and Rubber Bands, Cardboard Parts Sheets, Self-Adhesive Label Sheet, and Illustrated Instructions.
Ages: 8+; Players: 2 to 4; SRP: $29.95; 

Large Print Tile Lock Scrabble®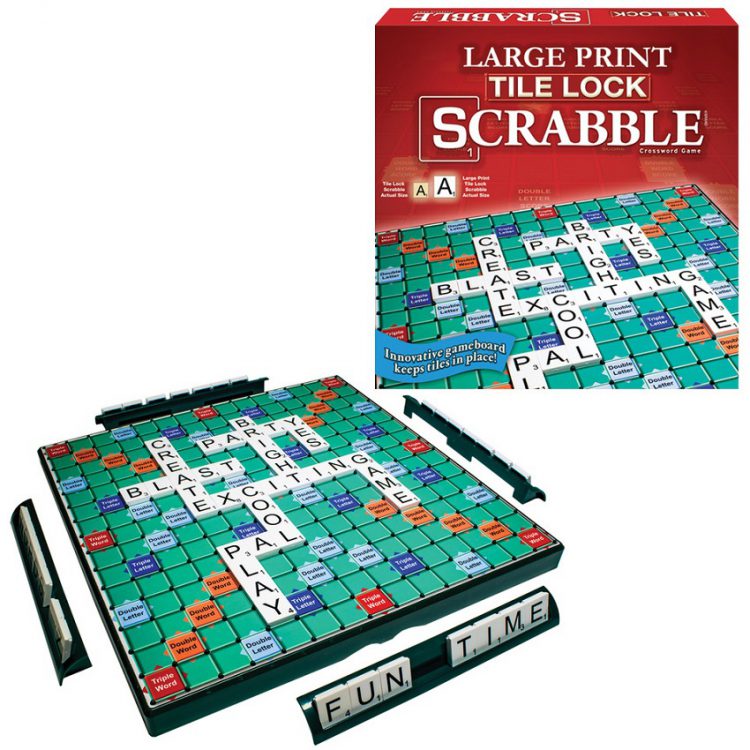 Your Scrabble words won't be slip-slidin' away thanks to this boards clever "tile-lock" design. Every word counts when you are playing this specially designed large print version of the world's leading word game. The integrated turntable function makes rotating and moving the board simple, and that large print board, tiles, and rules booklet are clear and easy to read. Contains: Large Print Tile Lock Playing Board with Turntable Function, 4 Large Plastic Tile Racks, 100 Large Print Plastic Letter Tiles, Cloth Tile Bag, and Large Print Rules Booklet.
Ages: 8+; Players: 2 to 4; SRP: $44.95
Large Print Tile Lock Scrabble


No Stress Chess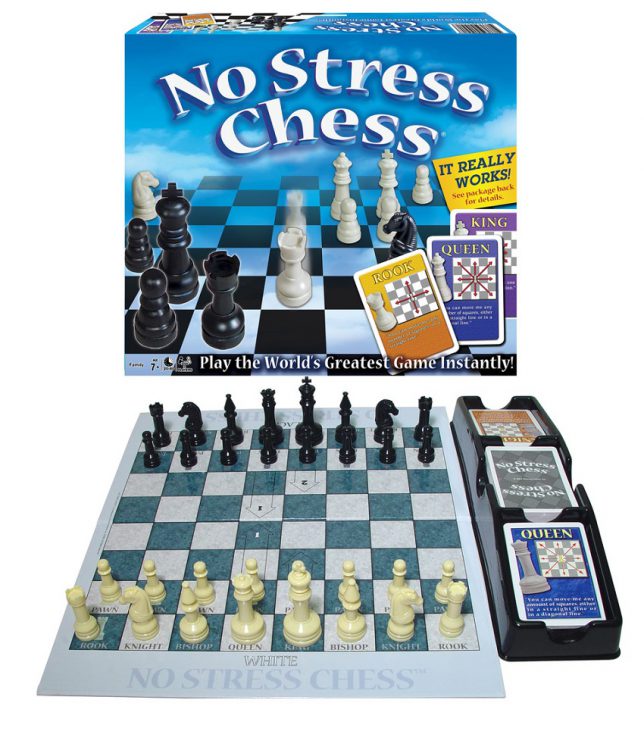 Use an innovative deck of action cards to start playing the world's greatest game instantly!
Unlike any other Chess teacher, No Stress Chess teaches you how to play using illustrated cards and an illustrated 2-sided board. Just flip the board to play regular chess.
Contains: 2-sided chess board, set of 32 chess pieces (ivory & black), 56 action cards, card tray and instructions.
Ages: 7+; Players: 2; SRP: $17.95 

Blobby's Pizza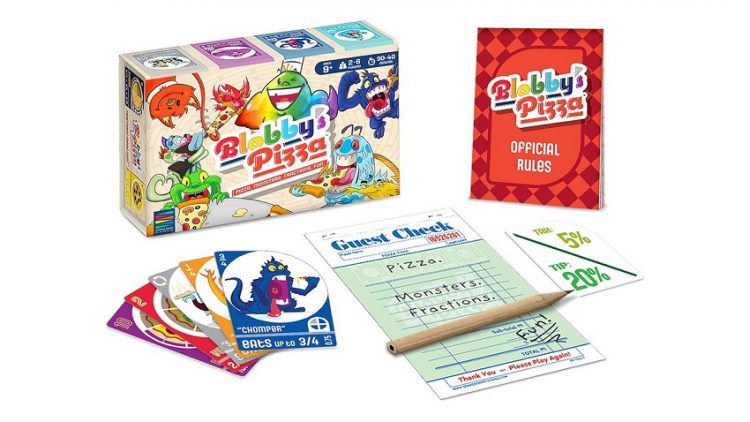 The is perfectly stocking stuffer-sized for family/friend adventures with its bright colors and cute monsters! The strategic pizza-eating contest teaches fractions, decimals, and percentages for kids 9 and up. With their monsters, players can eat their way to the highest bill, while sharpening those math skills! However, in the game, you'll also need to keep your eyes on your pies, 'cause you can never know when another player's monster will try to steal your pizza!

Sugar Plum Nostalgic Chocolate Bars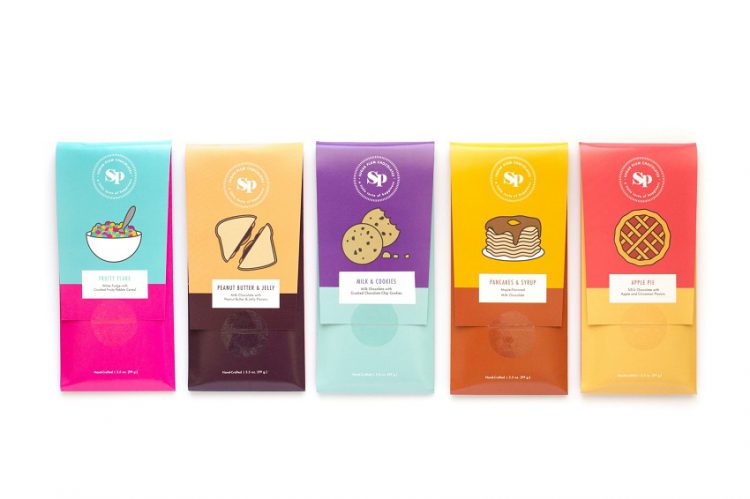 The perfect stocking stuffer! Enjoy these yummy
Nostalgic Chocolate Bars
from Sugar Plum! In packs of five you get to dive back into your favorite childhood flavors and embrace these unique 3.5 oz handmade chocolate bars. Includes the following flavors: Apple Pie, Pancakes & Syrup, Peanut Butter & Jelly, Fruity Flake, Milk & Cookies. $25