g>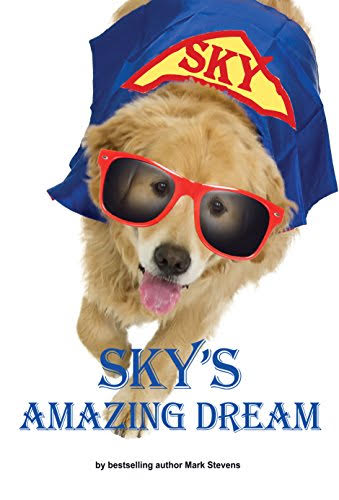 Voted "Best Children's Book for Elementary School-Aged Children" by Fupping.com…"Sky's Amazing Dream" by bestselling author Mark Stevens is about his Golden Retriever Sky. It is filled with appealing fantasies, a hot air balloon that takes sad/lonely kids to their happy times and the castle that shows free movies along with a complimentary serving of popcorn and candy. Photos in the book do a nice job of showing the real dog SKY turning rocks into gold, making Ferris Wheels appear and giving X-boxes and smartphones to children who cannot afford these luxuries. "The ability of dogs to connect emotionally with humans turns out to be the real magic of this sweet little story." KIRKUS REVIEWS
Visit Sky's Amazing Dream
Sky's Amazing Dream on Instagram
Visit Mark Stevens & Sky on YouTube
Sky's Amazing Dream Ranks Top Dog!

Evidence of Love," by bestselling author Mark Stevens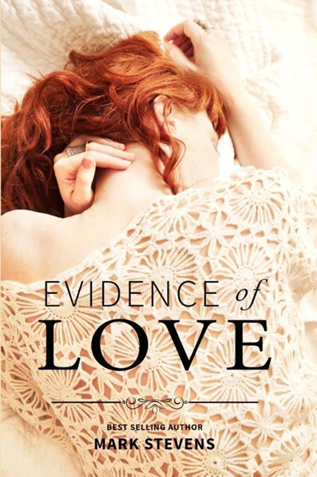 The recent revelation that Jeff Bezos has a girlfriend, didn't go down too well with his wife…After all, the richest man in the world…who built a juggernaut of a business turns out to be like most middle-aged men. Looking for love in all the wrong places. "Evidence of Love," by bestselling author Stevens is, "A quick, jaw-dropping read," Kirkus Reviews. "Stevens debut novel features entitlement, adultery, mystery, and murder but …little evidence of love..
For women/Mom's/girlfriends who are romance novel lovers, book club joiners or just love to curl up with a good book… Evidence of Love," by bestselling author Mark Stevens is a great choice. "In this thriller, wealthy, willowy 25-year-old Carly Irons is putting pressure on her 55-year-old, moneyed lover, Kirk Sarns, to leave his wife. Carly doesn't just want Kirk she also wants a specific stunning Beau Arts prewar Park Avenue apartment. Her parents are famous cardiologists to the stars but Carly later distances herself from them after her mother is murdered and she finds out she is sleeping with her college boyfriend and her father is only consumed with the fact that he is under investigation for her mother's murder. Carly uses her looks and sex to get what she thought…she…was due.
"It is often riveting and sometimes a deeply disturbing story of the ultra-rich and youth-obsessed."
Think "Girl On The Train," and "Big Little Lies.
Visit: Dr. Lovesyk.com Available on Amazon $11.99
Stevens is quick, witty and charismatic, a great storyteller, bestselling author of "Your Marketing Sucks," and 25 business books. Stevens decided to write a novel after reading several. After an epiphany that he could make up the rules, as he went along, he took a stab at it. Stevens is an experienced media guest (TV, Radio, and Print) and he has spoken to major organizations.
Mark Stevens LinkedIn has 30k followers:

Interactive Dog Feeder from Pipolino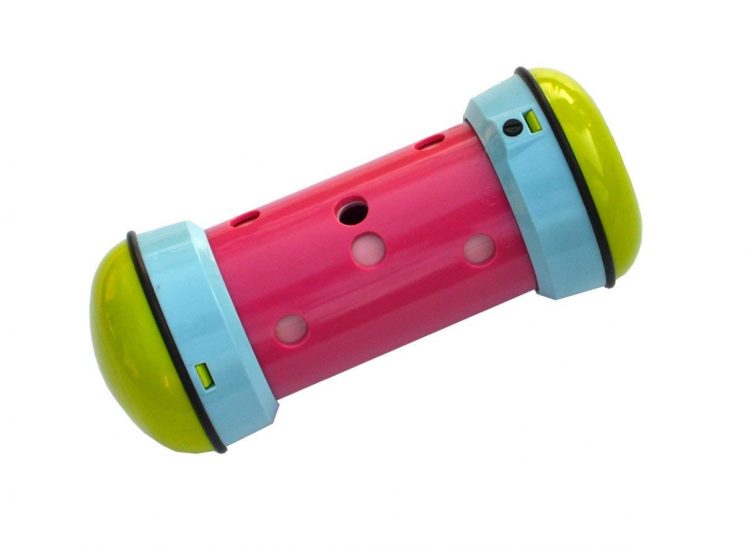 Call me crazy but every holiday I buy my dog's stuff to. This Valentines Day they are getting an interactive feeder from Pipolino Modernization is the next best thing when it comes to promoting healthy eating habits for my pets. The Pipolino interactive feeder specifically, addresses the following issues; obesity issues, to separation anxiety to anti health disorders. Needless to say my dogs will have endless hours of fun with this interactive feeder from Pipolino. Playing stimulates muscle, prevents osteoarthritis and gets my dogs off the couch and moving. Get yours today, many available feeders to select from., specifically designed for; cats, dogs, ferrets, rabbits, pony, and horse's. Keep your pets happy and healthy with Pipolino.
Keep your pets healthy with Pipolino, Shop today, on AMAZON

Chamilia, a Swarovski company, is introducing "Loves Me, Loves Me Not,"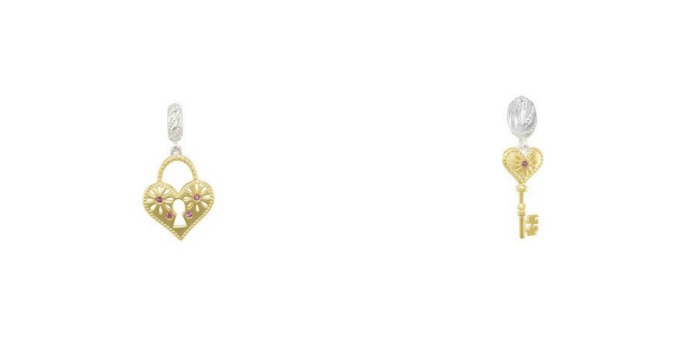 Every woman loves Swarovski Crystals and Chamilia knows exactly what your gal wants this season. Besides the entire Chamilia line! Chamilia is made from sterling silver, 14-carat gold, or Chamilia Blush and features genuine Swarovski Crystals and Swarovski Zirconia. The brand follows strict Swarovski guidelines for quality and aesthetic standards. Items in Chamilia's new "Loves Me, Loves Me Not" collection include:
Daisy Heart Charm—This heart-shaped sterling silver bead charm features transparent pink enamel daisy detailing (MSRP $35 U.S.).
Starry Hearts Charm—This round sterling silver bead charm with 14 karats yellow gold electroplating is set with multicolored Swarovski Pure Brilliance Zirconia accents in a daisy pattern (MSRP $50 U.S.).
Stained Glass Crystal Accent Charm—This bold accent charm features marquis-shaped fuchsia Swarovski crystals and round metallic sunshine Swarovski crystals (MSRP $55 U.S.).
Available at Chamilia
Mothers Rings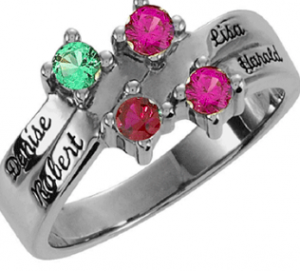 Giving the gift of Mothers rings is a beautiful and sentimental Valentine's Day gift that all Mom's would love. Being in the jewelry business for over 40 years, Mothers Family Rings knows what it takes to produce quality items at a fair and affordable price. Choose from 3 stone Mothers rings or a multitude of other family rings that can be engraved or vary in style and you're certain to find a gift that not only fits your budget but the heart of the recipient as well.
Order today at Mothers Family Rings
Portrait Watch for Men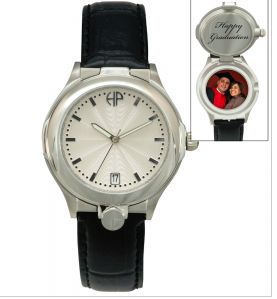 Looking for something masculine that still has all the feels? This Portrait Watch for Men is the perfect gift for Valentine's Day! Not only will the watch be functional and go with their wardrobe, but they can them life up and see the picture within as well. The watch is also scratch resistant and water resistant as well, perfect for the man who's always on the go. They'll love the look and functionality of it with the added area of being able to add pictures of their loved ones.
Order today at Pictures on Gold
Angel Heart Picture Pendant
This angel heart picture pendant is perfect for Valentine's Day. It's a good size to add a picture to have it showcased on a necklace and the angel wings give it a beautiful focal point that shows it's full of memories. Made out of options of sterling silver, yellow gold or white gold, you can choose the perfect option for the loved one in your life. This pendant is a beautiful and elegant way to display a loving picture with ease.
Orders yours today at Pictures on Gold
Long White Tunic Cover-Up Dress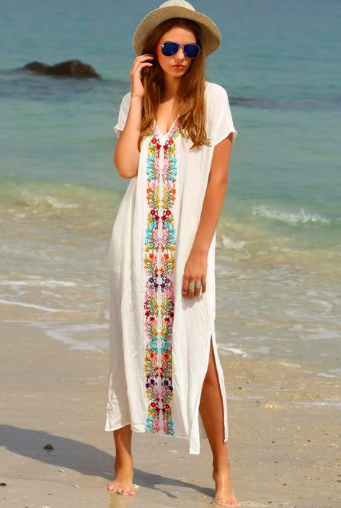 Do you know of someone dreaming of days at the beach? This long white tunic cover-up dress by Beach Frills is perfect! It's made of Rayon and has a variety of size options to choose from as well. Perfect as a cover-up for a swimsuit and is a great addition to any beach or vacation to warmer weather. Give the gift of sunny days and warmer vibes with this beautiful cover-up dress.
Find the perfect size at Beach Frills
Convertible Belt Bag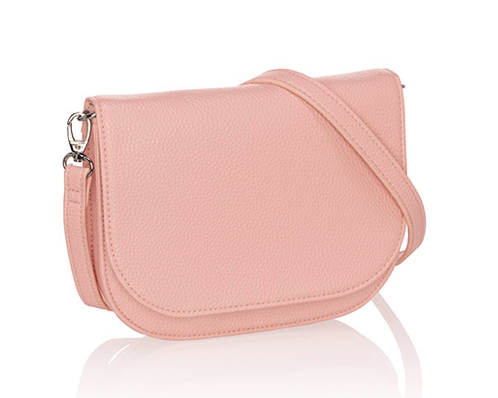 Everyone loves having a great bag, and this Convertible Belt Bag by Thirty-One is no exception. Made from the finest quality, the recipient of this bag can wear it so many different ways! Over the shoulder, or across the front every look and style will be functional and fashion-forward. Plus, this convertible belt bag comes in a variety of colors as well! Maybe you need to get a couple different options to style and coordinate with their wardrobe!
Orders your today at Thirty-One
Chamilia Heart Lock and Key Charm Set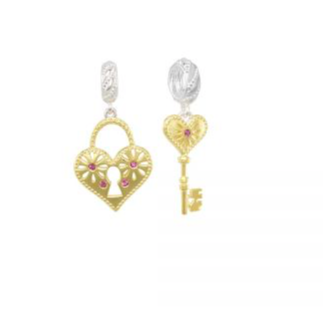 Are you ready to give someone the key to your heart? Chamilia Heart Lock and Key Charm Set make it simple and affordable to do so. Made out of sterling silver, this is one gift that your love will cherish each and every day. The great part about this unique and loving gift is that both can be given or you can keep one as well, showing that both of you together can unlock the power of love. Show your loved one just how much you care this Valentine's Day with this beautiful charm set.
To see the beautiful set and order, visit Chamilia
Clever Fox Planner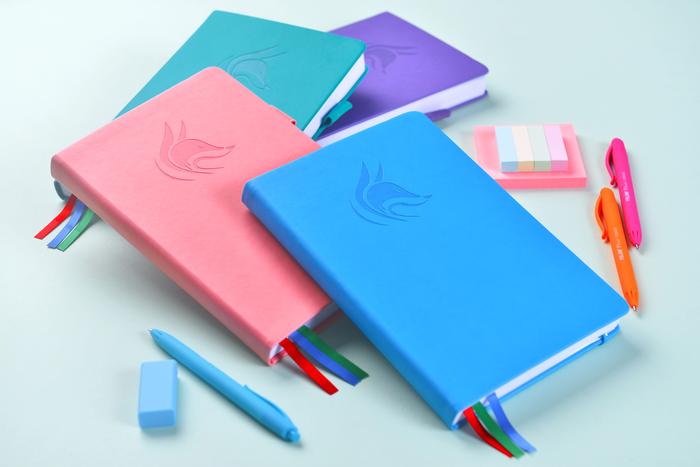 Giving the gift of organization is a great choice! People are always looking for cool and unique planners and Clever Fox has that area covered. Choose from weekly planners, daily planners or even dotted planners and give the gift of staying on track this Valentine's Day. Everyone loves the idea of being organized, so this gift is perfect in helping to make it happen. With so many colorful and great options, you're certain to find a planner that is perfect for anyone!
Orders today at Clever Fox
Banish Products for Skin Health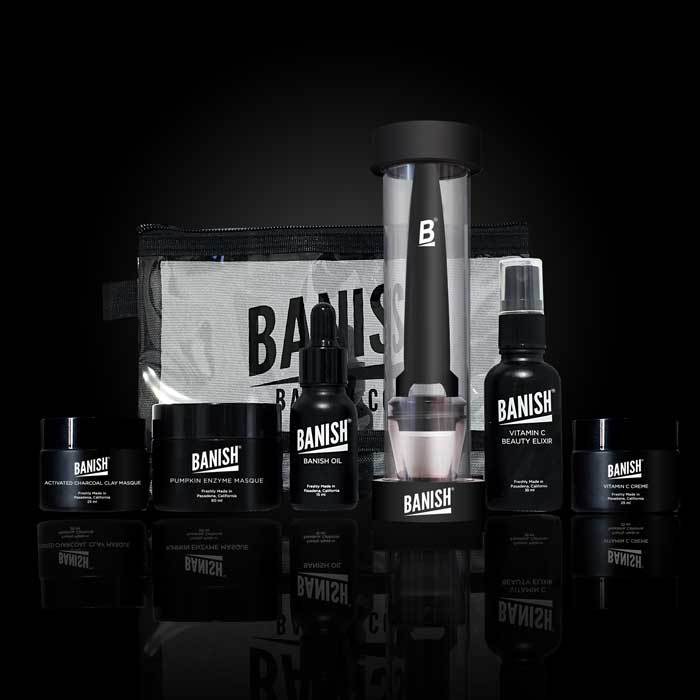 If you have someone in your life who is self-conscious about the appearance of their skin, Banish products may be perfect for them! With products like their Collagen Boosting Kit to bring back the look and glow of their skin to their scarring and active acne kit, Banish products can help current acne issues while also helping to relieve scars of acne in the past as well. All Banish products are free of added colors and fragrance and the Banish company believes in their products so much that they also offer a 30-day money back guarantee. There are also rave reviews on their Vitamin C Serum as well!
To learn more and order, go to Banish today
Mental Mantras bracelet and water bottle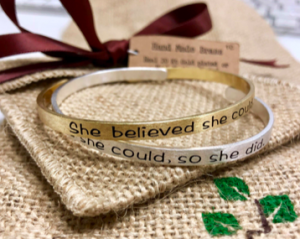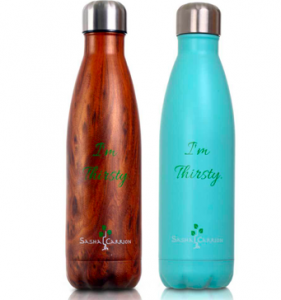 Inspire the ones that you love with these Mental Mantras bracelets and water bottles. With a simple and beautiful gift, the loved ones in your life can easily look down at their wrist of their water bottle and see truly inspiring words to help them through the day. Giving the gift of believing in others so that they believe in themselves is a wonderful Valentine's Day gift that will keep bringing them joy each and every day.
Order today at Mental Mantras
Motif Twist Electric Breast Pump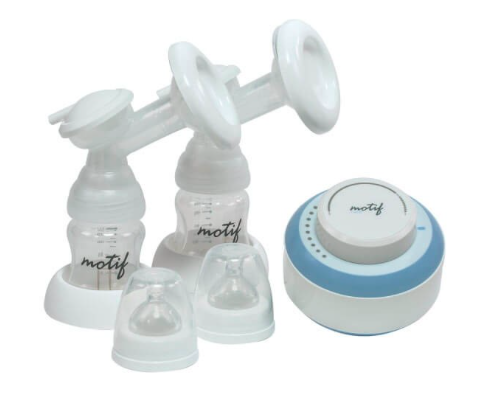 The Motif Twist Electric Breast Pump is perfect for moms on the go. Easy to grab and literally just walk out the door, no mom will have to worry about carrying around a bulky breast pump ever again. This breast pump can be used for single pumping or double and is lightweight and easy to use. There's even an LED blue light timer that helps busy moms keep track of their pumping sessions.
The Motif DUO is one of my personal favorites. The Motif DUO offers a single or double pumping action. You can set your pump and save the settings for later. Or, you can change it whenever you want. With 10 expression and 10 massage levels! It's super lightweight and has a handy shut-off button that helps save the battery. It's also very quiet so you can pump just about anywhere.
Order today at Motif Medical
Motif Duo Double Electric Breast Pump with Maylilly Tote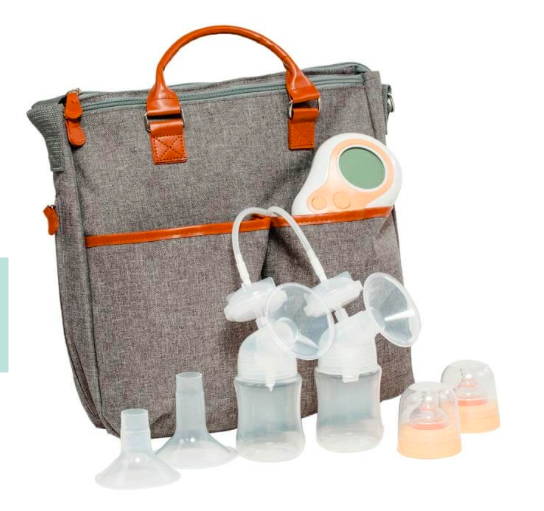 Weighing in at less than a pound, this portable Motif Duo Double Electric Breast Pump with Maylilly Tote is a must have for all new moms and moms-to-be. The awesome part about this breast pump is that it stays charged for 2.5 hours, providing plenty of time to breast pump when out and about or running errands. The Maylilly Tote gives a touch of fashion to be able to carry around the pump discreetly as well. Moms shouldn't have to leave their breast pump in the car or other places because they're large, bulky and heavy. With the Motif Duo Double Electric Breast Pump, there's no reason for Moms to not have it with them wherever they go.
To learn more and order, go to Aeroflow today
Clive Christian Perfume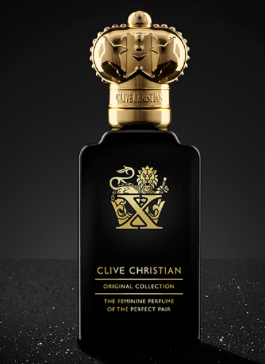 With Clive Christian Perfume, you and your loved one can smell as sweet as the day. But don't worry. There are scents and collections that are both masculine and feminine, so depending on who the perfume is for, everyone will smell as beautiful as they feel. If you're searching for a gift that your loved one can enjoy each and every day, gifting one of these romantic perfumes is a surefire win. And if you need even more help, There are gift set options that you can choose from as well.
Find the perfect perfume at Clive Christian
CBD Isolate Capsules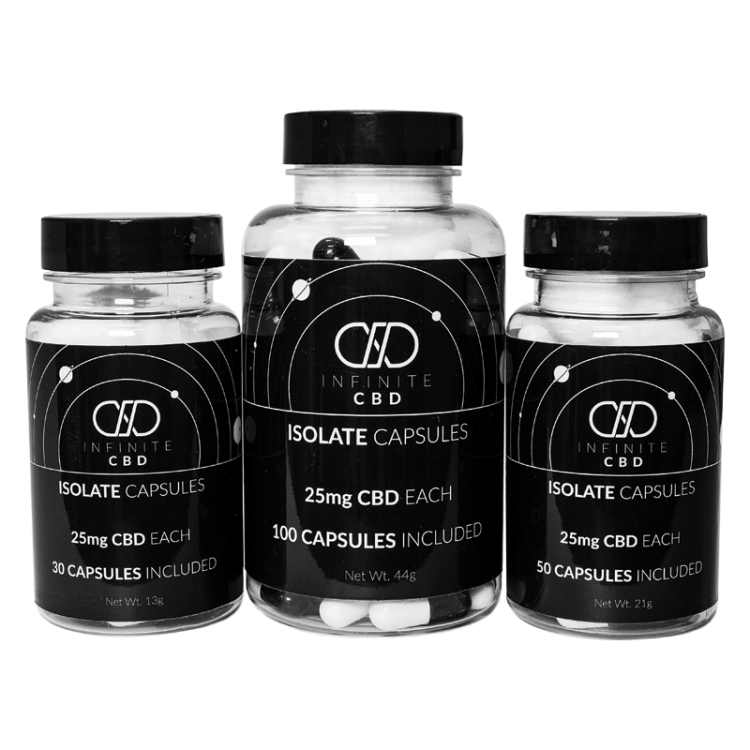 CBD Isolate Capsules are a great gift for your loved one this Valentine's Day. Rest easy knowing that Infinite CBD products are made from only the highest quality CBD Isolate. Plus all their natural ingredients that are used are in the purest form of CBD that is currently available. Their products contain no THC, no harmful additives or chemicals, and no CBD oil. If you're looking for a pure and natural gift for the upcoming holiday of love, these capsules need to be on your radar.
Get yours today at Infinite CBD
Cubelets Discovery Set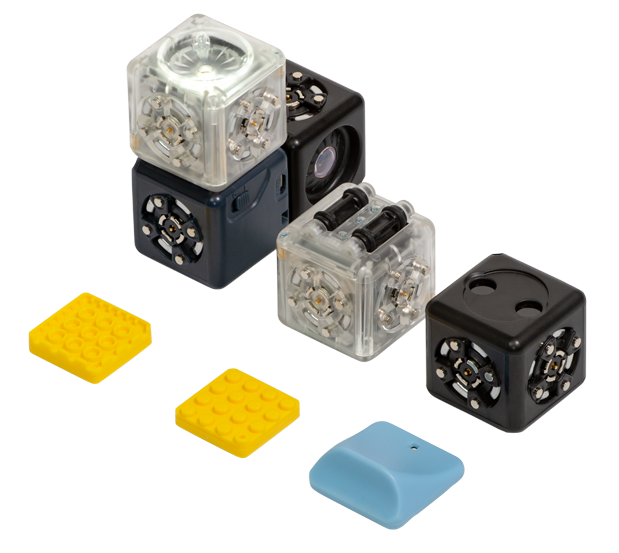 Discovering, play and imagination go hand in hand with the Cubelets Discovery Set. Giving the gift of computational thinking is a reality with these one-of-a-kind building blocks. The purpose? To create countless robots an in the process, create big imaginations. The great part about this discovery set is that every time it's built on, the combination is changed and the overall outcome differs. What other activity out there can offer this type of learning experience? Educators all over the world are loving the creativity that this brings into the classroom in addition to the creative and inventive thinking. Designed for inventors as young as 4 years of age, you can rest easy knowing that this product beings fun and learning to your home.
Order yours today at Modular Robotics
Super Soft Tahoe Micro-fleece Shawl Collar Robe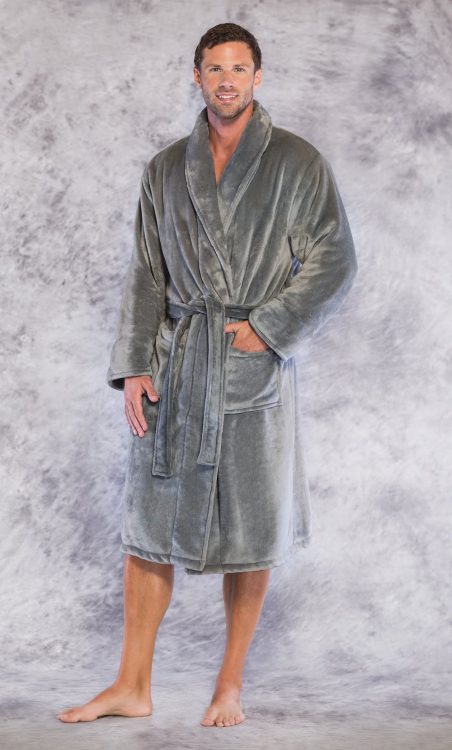 The Robe Mart just stole my heart! I love wearing a robe if I'm home all day it's a guarantee I'll be in my robe when you come to visit. The Robe Mart not only has the best price around, but the best quality I have found yet! Trust me I have about 10 different robes in my closet! My first go to robe is always the Gray Super Soft Tahoe Micro-fleece Shawl Collar Robe from Robe Mart. This robe is unisex so being 5'3 I love the fact it goes all the way to my feet. Bonus for being short! The double belt loop is an awesome feature! You always have to take the belt off cause it comes out of the loops non-stop or it just becomes annoying. No more worries with the double loop. Now, like I said I'm a sucker for robes so I spoiled my husband as well with matching robes. Yep, that's right personalized Mr. & Mrs. Robes. Comfort is so important when it comes to robes, some like silky ones, some like robes short but I love a robe that is roomy, flows to the ground and is soft! That is why a 100% microfiber polyester is a must have for me! Once again this robe is the best quality of microfiber that I have ever had. With six different colors to choose from and don't' forget to personalize I guarantee you won't buy any other robe anywhere else after shopping at the Robe Mart.
Get comfortable shop The Robe Mart today
The I love you Necklace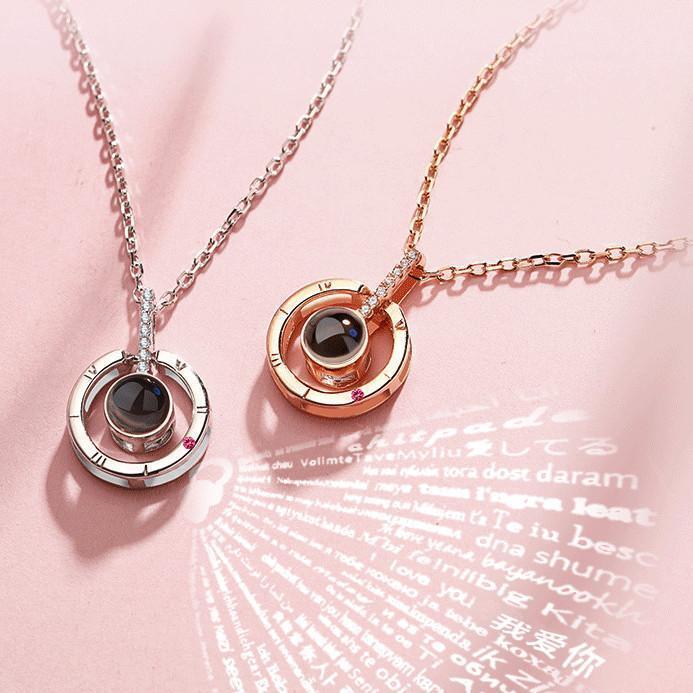 Just in time for Valentines Day. Say I Love you in 100 different languages. The I love you necklace from Miracle Finds is a unique piece, as it comes to life. Simply use your phone's light to see I love you scrolled in circles in over 100 different languages. This piece of gem is very romantic, chic and oh so eloquent! Available in two different colors rose gold and silver. This Valentines Day give her a piece of Nanotechnology, saying I love you over 100 different languages.
Get yours today at Miracle Finds
Teach My Preschooler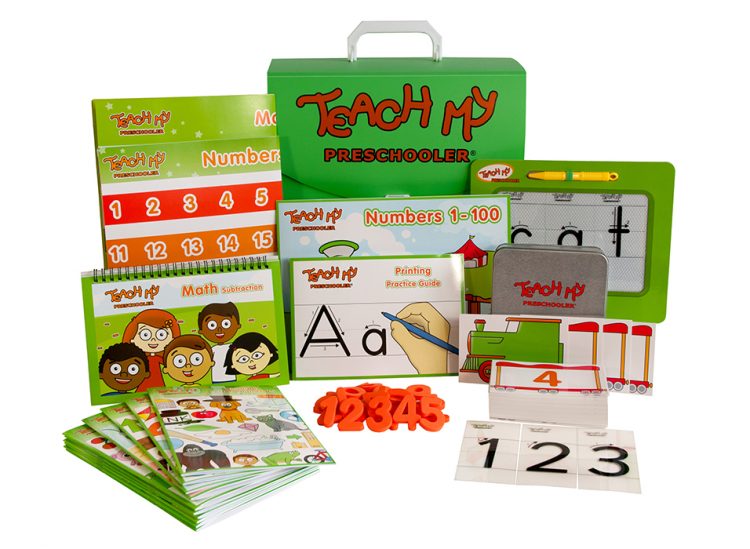 The Teach My Learning Kits offer a new meaning to playing with a purpose as play time comes alive! Each kit is devised for all to enjoy. The Teach My Preschooler Kit encourages you to play with your toddler, while promoting educational insight. Each kits offers some form of interaction with ABC's and 123's to reading, printing, spelling and math, specifically; aimed to teach basic skills. The screen-free early learning promotes parent child interaction, encourages self-esteem, fine motor skills and hand eye coordination. Nothing is more rewarding than knowing your little one is ready for preschool or kindergarten. The easy step-by-step directions are simple to follow, as not every parent is equipped to becoming a teacher at home. Which makes these kits even more enjoyable, designed to fit anyone. Specifically, as parent and child readiness is so important when it comes to teaching at home. Check out all the kits at Teach My, for further information and pick the kit that fits your child's needs. Encourage early childhood readiness, reinforce repetition, and give your child a head start today.
Order today at Teach My
Luxor Linens
Valentines Day is a day for appreciation, a day to shower those we love. Every day in the life of a homemaker is Valentines Day lets be honest. As a wife and a mother of three I appreciate special days set aside, but honestly I'm more of a realist. So for this Valentines Day I've requested new decor for our second bathroom. A priceless gift that keeps on giving to all my loves! Luxor Linens , it is for this busy Mom on Valentines Day. The Arielle Stripe Shower Curtain in spa blue, paired with the Luxury Shaggy Foam Mat in blue provides the chic essences I was looking for. Not only can my family feel loved daily, they can submerge in the tub feeling as if they 're in the spa. Just as I will at night, sleeping upon the Fresco Cooling Contour Pillow. After a long day this pillow is just what the mom ordered! Experience the refreshing combination of our cooling gel-infused memory foam with the Fresco Pillow Collection. The Fresco Pillow is designed to relieve pressure by molding to your neck and shoulders, while your head rests softly against the refreshing material. No need to flip the pillow, you're already on the cool side!
Indulge Get your Valentine a realistic gift today at Luxor Linens
Canvas Pop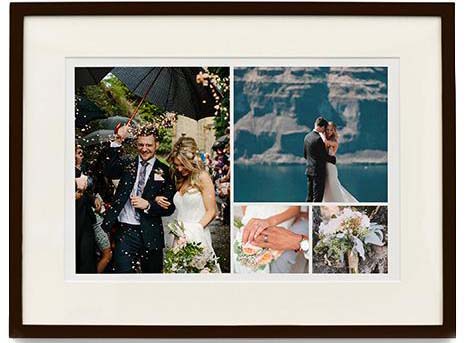 At CanvasPop.com, they are committed to creating elegant crafted products to keep some of your most memorable moments in time placed on a perfectly framed canvas, a traditional canvas, or even a decorative pillow. CanvasPop is the first of it's kind to take those precious photos, and turn them into unique pieces of art that is only contained by your own imagination. I would definitely recommend using their Word Art Maker! You choose the photo. You choose the words. You create something magical that you, or someone you love, is going to cherish for always. What a fabulous gift to give your Valentine's!
To order and learn more, visit Canvaspop.com today!

XOComfort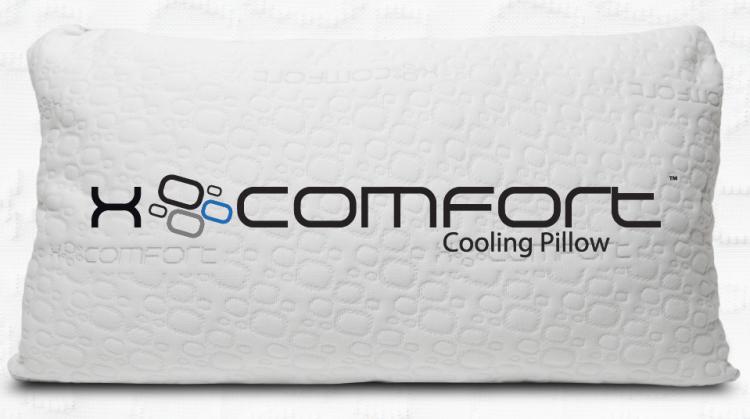 When it comes to experiencing the best pillow out there on the market with thermoregulating technology built INSIDE of the pillow, then XOComfort is your final stop in getting what you want out of an amazing night's sleep. Some pillow companies might claim their pillows creating a better cooling effect at night while sleeping, but XOcomfort™ foams have 20% more thermal conductivity than the leading competitors. XOcomfort™ cooling pillows are made from premium quality visco-elastic memory foam with a patent-pending thermal fiber filler, so you don't have to worry about PBDEs (polybrominated diphenyl ethers), TDCPP, or TCEP ("Tris") flame retardants inside of your pillow stuffing. You can add filling, remove filling, place in the dryer to get it to return to it's normal state, and so much more! That's how responsive it is to regulating heat! Don't take my word on it, they offer a money back guarantee if it doesn't live up the standards it set! Nothing says love like having someone special in your life grab some amazing sleep.

Inspiraterra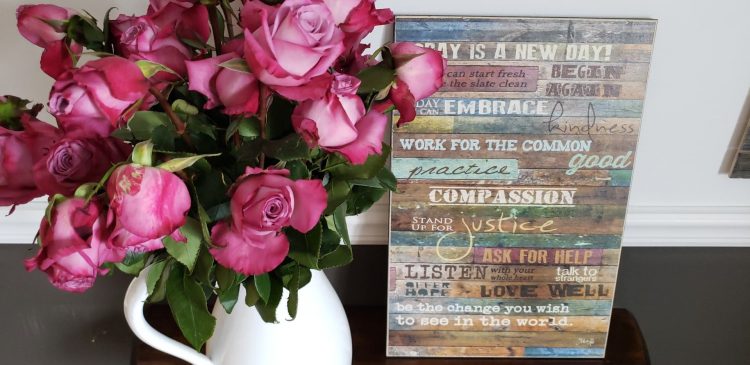 When it comes to delivering some of the most beautiful roses that you can place your eyes upon, Flower Republics is the place to order them from. Inspiraterra utilizes the most eco-friendly methods to deter different fungi from growing on the roses, and are known to be farm to table roses. I love their Dyed Roses section. You can get them in literally any color you wish to add a little extra charm to your home or office. If that doesn't suit your fancy, you can also choose a huge array of roses from their Preserved roses section. How gorgeous are they? Then you can peruse right through their collection of a huge array of gorgeous roses. Whether you're looking to send flowers to a loved one, for the office, or just for your home, then be sure to visit Inspiraterra to find you the right roses for your every need…especially for that special love of your life.

Funkaway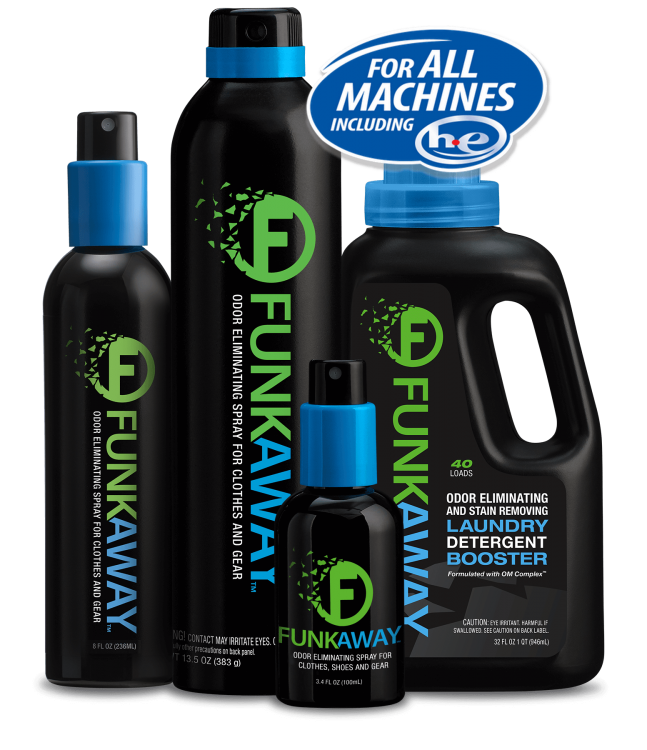 Most odor eliminators don't actually eliminate the odors, they just temporarily cover them up. Funkaway is different. It uses the OM Complex to scientifically break down the molecules that make up funky odors so that the smell actually goes away instead of coming back a few minutes after you spray. Funkaway can be used on virtually anything. Stinky shoes? Check. Yoga mat? Check. Sports helmets? Check. Rug and carpets and blankets? Check, check and check. There's nothing better than an amazing smelling house full of love, and no funk.

Marla Rae Inspirational Quotes Wall Art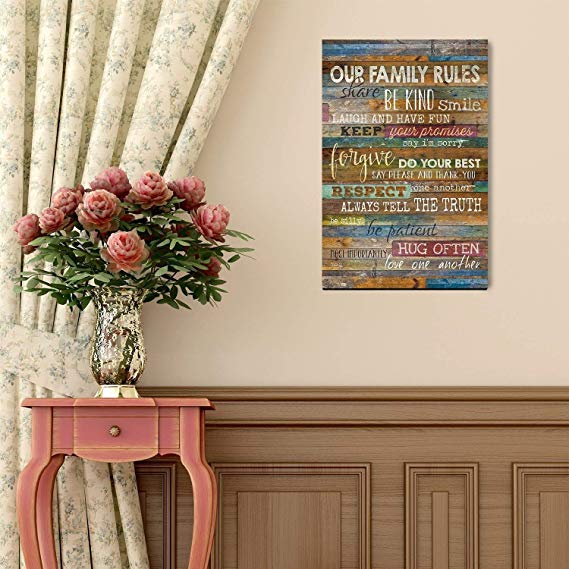 When it comes to inspiration & beautiful wall art pieces, Marla Rae creates the most stunning pieces. All of the wall art quotes are poster print laminated on 1/2 inch wood to create a rustic look and feel, with black painted edges, and flush keyhole hanger for easy hanging. The Country Wood sign with Family Rules on them is gorgeous in design, with beautiful words to live by for any household. Forgive, love, respect, faith, and so many other fabulous words to hold dear to the heart. Today is a New Day is another one of my personal favorites, especially since it's something that we should all try live our lives as…a brand new day each day. That special person in your life is sure to fall in love with you all over again with these signs.

Ooni Pizza Oven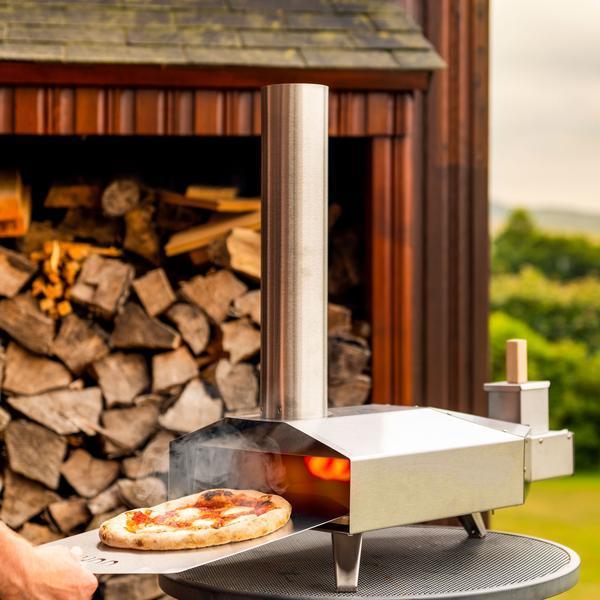 If you're looking for your own restaurant quality wood burning pizza oven, then Ooni is the place your need to get yours from. Ooni released their Uuni 3 pizza oven, and it's a piece of pizza making ingenuity and art. Gone are the days of bulky wood burning pizza equipment to have at your home. It's a perfect compact size for all of your wood burning pizza needs to have at your home. Your guests and family members will love the taste that comes from what only a wood burning pizza oven can give. In a mere 10 minutes, the oven heats up to 932°F, and will cook a 13″ pizza in about 3 minutes. Uuni 3 comes with a custom made cordierite stone baking board, which is perfect for pizza and more. The stone is extremely durable, able to withstand the high temperatures inside Uuni 3, and I love the fact that it's light-weight and portable! You can take your Uuni 3 over to friend's house and spread the joy of a wood burning pizza oven. How romantic would it be to make your very own pizzas to share with your loved one?

Seekers Cove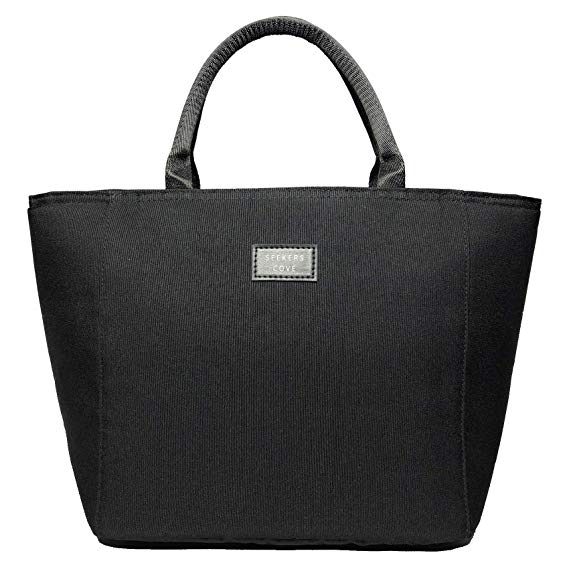 Having lunch on the go has never been more fashionable until now! Seekers Cove lunch bag for women is great for anyone on the go, whether for school, your job, or a meal where your heart takes you to, including beach side or a park. Whether you go, Seekers Cove lunch bag is your go-to fashionable lunch accessory. This fashionable lunch bag was built for function, as it contains elastic straps to help keep ice packs in place, plus it has an extra durable layer of insulation to help with all of your needs or keep food fresh and cold. The strong metal zipper helps to ensure closure at the top in keep things inside at the perfect temperature you need them to be. This will make a perfect gift for that special woman in your life.
Available at Amazon

Colavita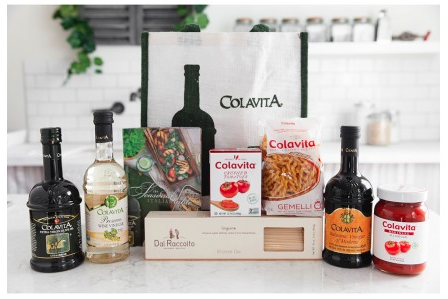 Most people worry about taking their significant other or spouse out for dinner for a romantic night out on the town, Colavita is wanting to make your night even more romantic by offering a gift basket for Dinner preparation for two! This time saving basket of ingredients will you save you multiple trips to the store and trying to figure out what's for dinner. There's nothing more romantic than having a classic candle lit Italian dinner made with your own two hands, or four hands if you cook it together. Colavita is going to make your Valentine's day a little more romantic.

One13Relief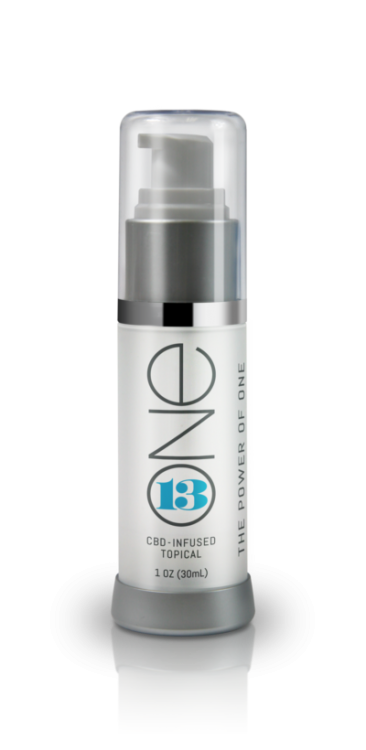 There's nothing very romantic in having to see your love one in a little discomfort or pain. One13Relief is taking CBD and pain management to another level to help with their topical CBD infused pain relief cream. ONE13 is the relief solution that will fit perfectly into your lifestyle. Made from 100% organic hemp oil with Cannabidiol (CBD), ONE13 has been specially formulated to absorb quickly and provide long-lasting relief. Just use a small pea size amount, and rub into the affected area. It doesn't have any type of weird smells, and doesn't leave behind a strange oily residue of any kind. That's always a win-win in my book! Come and join the 1,000's that are using One13Relief as an alternate path of relief.

Readers for the Bookworm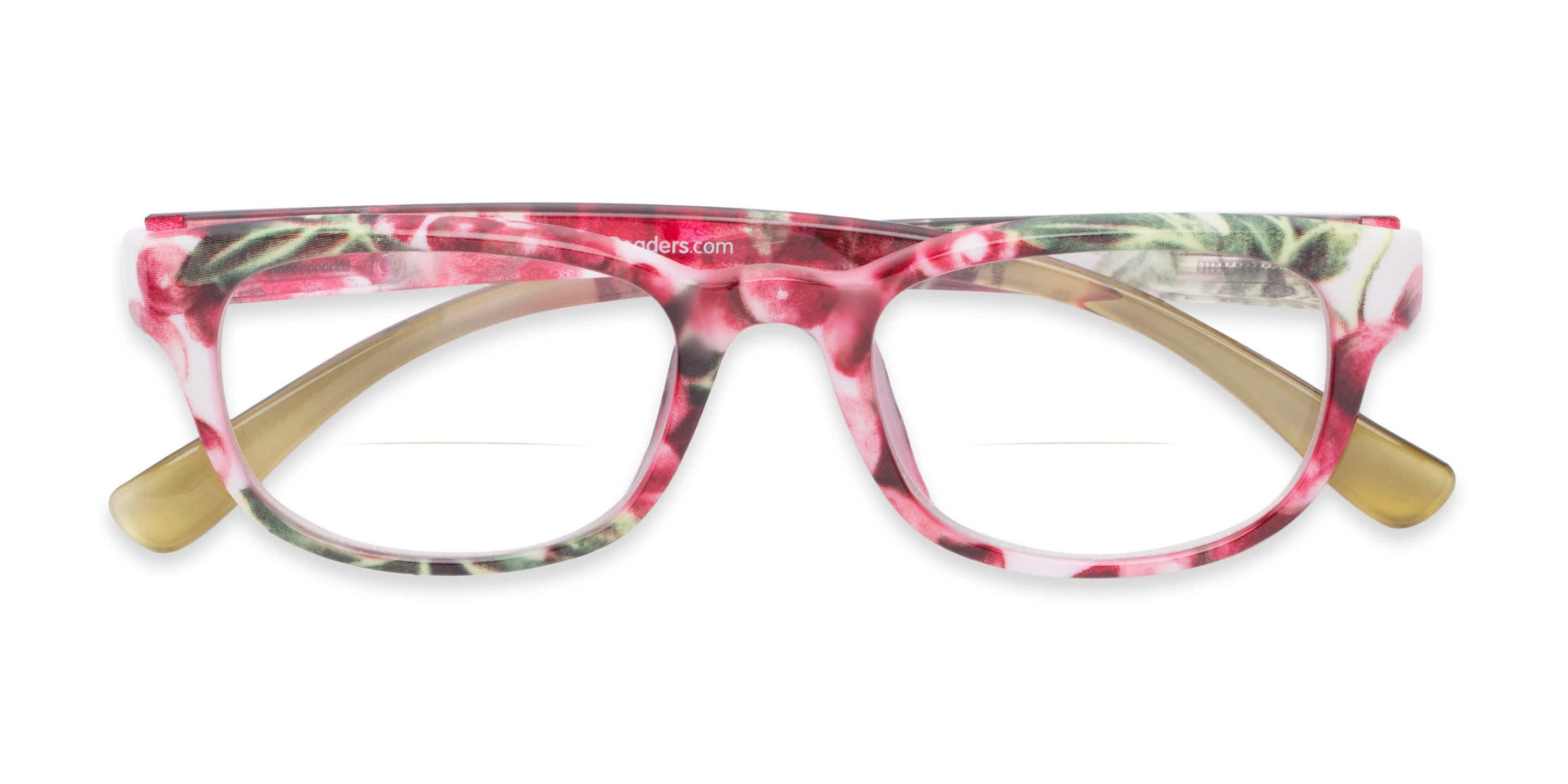 If your Valentine is a self-proclaimed bookworm, then why not gift them a pair of beautiful reading glasses this holiday. Available in a wide variety of styles, colors, and sizes, Readers.com offers trendy readers at an affordable price. Ideal for a significant other, parent, or friend, Readers.com has just what you need to show your sweetie just how much you love them.

Treehut Watches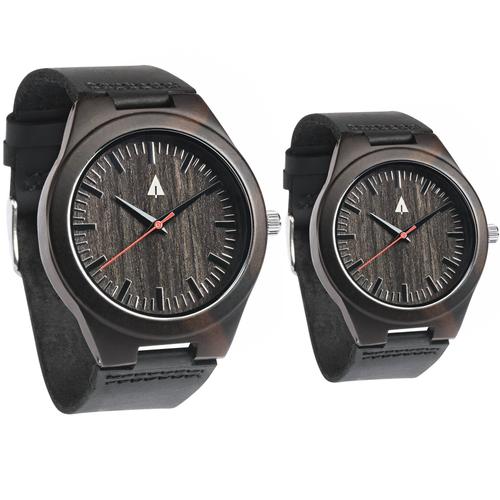 Is there a special gift than the gift of time? Treehut has these gorgeous Couple watches that you have with a personal engraving on the back! It's like a died and went to Heaven when I saw these breath taking time pieces. The wooden time pieces matched with the supple brown leather bands make just a perfect pairing. My husband loves his just much as I love mine! You can share your love as a power couple everyday with this amazing Valentine's Day gift. What says "I love you" more than wearing a matched time piece? You don't have to have it personalized on the back, but a little note of "Time after Time…Count on me." goes such a long way, for the rest of your life. It's what I had engraved on mine and Mark's and is a constant reminder of much we love each other. It's time you shared the gift of love and time with these classic pieces that they will always cherish.

Bel Essence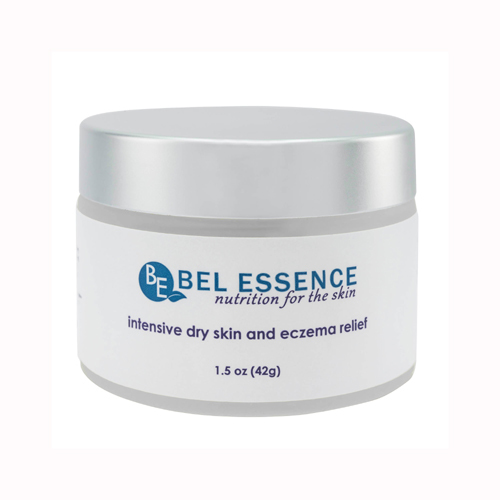 Do you or a loved one suffer from irritative or sensitive skin issues? Bel Essence is going to be your answer! Bel Essence offers the perfect nutrition for the skin in healing and protecting from the inside out. They have so many fabulous different products for deep pore cleaners, anti-aging daily moisturizing serum, intensive dry skin and eczema skin relief creams, and so much more. Bel Essence is a natural skin care collection with a difference. Other skin care companies extract elements and chemicals from nature and recombine them to create their formulas. Bel Essence combines natural and organic oils, just as nature herself manufactures them, that are the richest sources of vitamins, antioxidants and fatty acids, the essential components for healthy, youthful skin. To make life even better, Bel Essence is completely Cruelty Free.

Raising Humans in a Digital World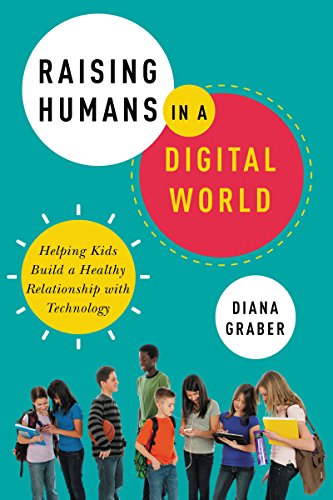 Nearly every mother worries that, as her kids get older, they might fall prey to cyber-bullying, sexting, online predators, or worse, be unable to put their phones down at all! "Raising Humans in a Digital World: Helping Kids Build a Healthy Relationship with Technology" is packed with information and guidance for digital parents. It's also full of fun and easy-to-do activities that even busy families can slip into their daily routines to help them raise awesome digital kids. A discussion guide accompanies the book, along with several bonus items—all designed to make digital parenting a breeze.
Available tough Amazon

Acte-Nation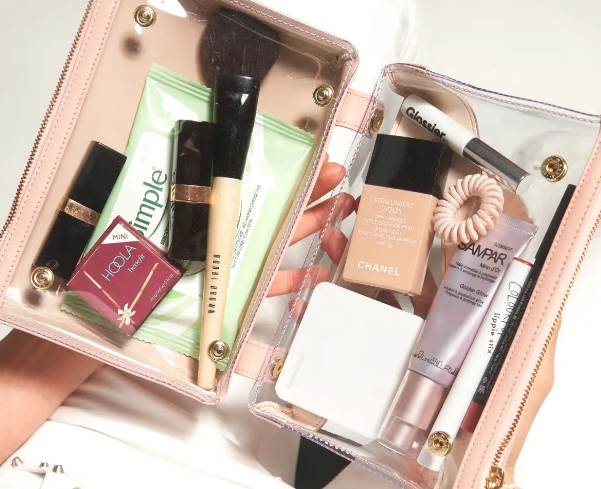 Acte Nation is bring us one of the most beautifully and smart designed twin pouched makeup bags. This is a two in one bag that is totally detachable from the other side. One side is clear and leather bound in design, while the other side is a beautiful supple leather. The new Wyn Win bag will let you take a deep breath and say goodbye to sticky, stained and crumbly makeup that you would normally find lining your most favorite makeup bag. Finding what you need just got a lot easier. The blush color is simply gorgeous, and I can no longer imagine my life without having one. This is something that every woman needs in her life!

Joy Organics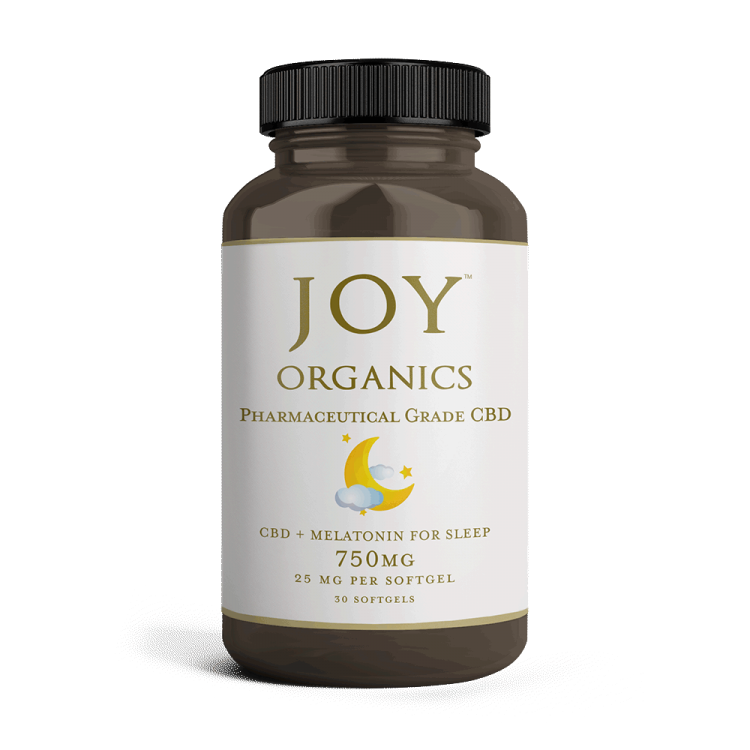 Joy Organics brings Pharmaceutical Grade Hemp CBD Oil to your life in ways that you never thought were truly possible. One of my personal favorites is the CBD oil infuse melatonin. I have a hard time sleeping at night as it is, so I do take melatonin, but boy did I see a HUGE difference in my sleep since taking these! Joy's organics came out from the darkness of Joy being tired of there not being an adequate amount of information on there on the market about CBD oil and it's health benefits. From there, she's blossomed into the most amazing place of information and quality controlled products that you can come across. There's everything from CBD infused dog treats (which, as a dog lover and owner, was wildly exciting for me!), hand salves, vape pen, soft gels, face mask, energy drinks, and so much more! Joy is taking the world of quality controlled CBD strains and turning them into amazing products that the whole CBD community has been searching for. I will definitely be ordering more from Joy's Organics!

Passion Lilie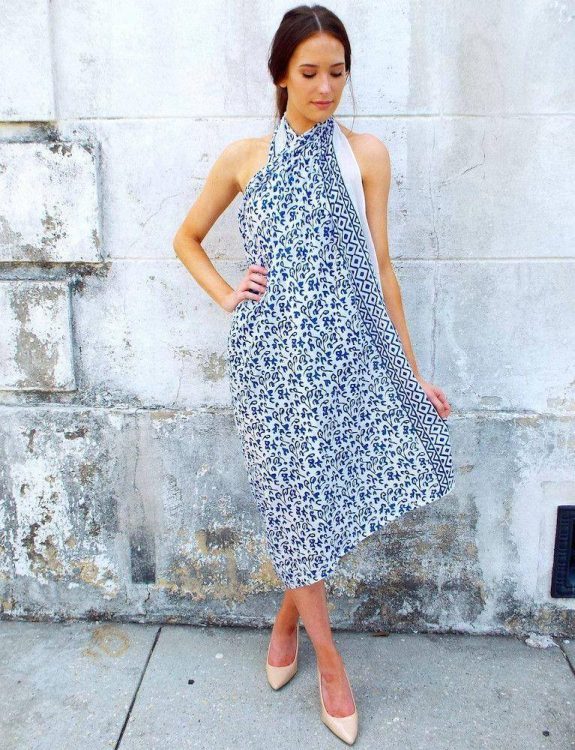 This Valentines Day make date night a global event. Start with coordinating outfits from Passion Lilie. Valentines day is all about Romance yes, but also gives you a chance to empower artisans on a global level. Passion Lilie is Ethical Fashion, empowering artisans, reversing the cycle of poverty to improve the community/word around you. Nothing says Romance than giving to your sweetheart and the world you live in. The Boysenberry Wrap Dress, lets you strut yourself in confidence. Featuring; cuffed long-sleeved wrap dress, hand made with a deep red and black hand-woven ikat fabric. This dress has pockets for comfort and it's 100% cotton. The Timeless Black Men's Button Down Shirt, coordinates beautify with the Boysenberry Wrap Dress. Featuring; tapering at the waist with a straight and narrow profile and a broader fit in the shoulders makes this shirt perfect for a night out or even to work the next day. The Soft breathable 100% poplin cotton fabric enhances sturdy comfort, classic button down front with spread collar, and the long sleeves with two-button adjustable cuffs. Then end the evening with a walk on the beach wrapped in the Abstract Blue Sarong from Passion Lilie. Feel the confidence of Ethical Shopping under the stars.
Shop now, empower the world for Valentines Day through Passion Lilie.

Healthy Meals Supreme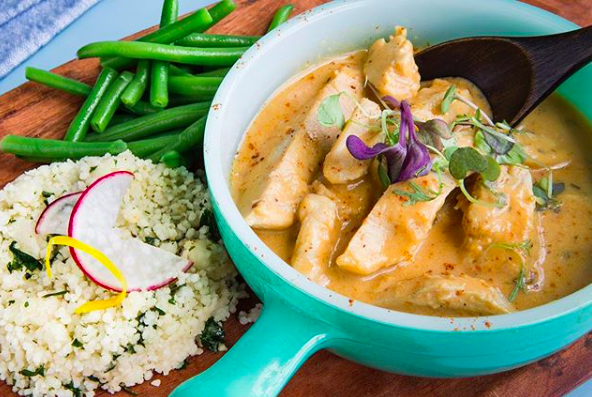 Do you worry about your parents eating daily and if they're eating healthy? Well worry no more! The Healthy Meals Supreme has not only created specific meals for individual health issues in mind, they deliver right to your door! My mother has heart issues, and needs to eat health daily, but has a hard time remembering how to cook things at times. Yes, it's alarming that she forgets things, but at this point she is still very functional on taking care of herself. So, till things change I can rest assure she'll eat healthy with meals from Healthy Meal Supreme.
Specifically, with the Heart Healthy Meal Plan, that address specific nutritional goals, meals that are nutrient-dense, surprisingly filling but not calorie dense providing around 1000-1500 calories a day. All of the Healthy Meals can be customized to fit specific needs based on an individual's preference. Each meal comes with a 2-3 healthy snacks a day for a weeks worth of meals. More importantly, my mom will be eating an overall healthy dietary pattern that emphasizes; a variety of fruits and vegetables, whole grains, low-fat dairy products, skinless poultry and fish, nuts and legumes, and non-tropical vegetable oils. More importantly, one that is limited on saturated fat, trans fat, sodium, red meat, sweets and sugar-sweetened beverages. Now that is rewarding within it's self to know that Healthy Meals is not only providing my mom with heart healthy food, she no longer has to worry about cooking!
Order your plan today at Healthy Meals Supreme

The Atlas Explorer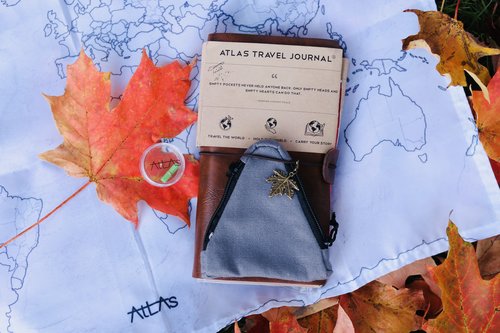 Do you have an avid traveler on your Valentines list? If so, this is a must have for your Valentine! The Tribute Products are a traveler's compass to memories. I can't put into words how many times I have traveled and wished I could take a piece of this place with me, or how I could document each trip, not only through pictures but words all in one place. A place to look back upon, reflect on the moments, memories of the past and a place I could look upon to, to thrive for the next adventure. Now I can do all this and much more with the Tribute Products! The Atlas Explorer comes complete with Atlas Canvas Pouch, a travel journal and an international coin to take a picture of your travels with, then post to the Tribute Products to receive a free round of drinks or ice cream. How awesome is that! Not only can you document your experience but share it with the world of travelers an elite Tribute. More importantly the Atlas Explorer comes with 10ml plastic container labeled Atlas, that you can put a piece of the world in to carry with you. What a gift and an awesome idea too not only document your travels but to take a piece of the world with you. Don't forget to personalize your gift! Add words to inspire or words to embrace, either way this gift is one that will forever galvanize your loved one.
Become apart of the Tribute today order now!

BubbleBum

Traveling can be frustrating enough with a child, let alone having to lug a car seat through the airport and through TSA checkpoints. You know the pain if you've every had to deal with it! Not to mention having to take the car seat in & out of every taxi or Uber. BubbleBum has a solution to every parent's traveling nightmare! BubbleBum makes it easy for your child to travel with a booster seat on every journey. BubbleBum is so compact and lightweight that it can travel with your child rather than having to rely on having one in the vehicle or in a friend's car.
BubbleBum takes up less space and is the lightest seat on the market making it the most compact, portable car booster seat in the world. So small and light that it is easy to store in a backpack, a glove compartment or even a handbag. BubbleBum is the world's first inflatable car booster seat and meets and exceeds both EU and US regulatory requirements. This is the first truly portable and lightweight innovation since booster seats were first introduced, now selling in more than twenty-eight countries with extensive patents granted.
Get ready for your next vacation stress free, order today at BubbleBum
Image Retroviewer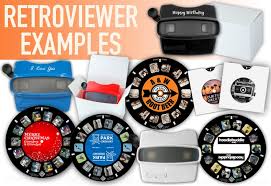 Do you remember those chilly days sitting on grandmas floor looking though an image viewer, thinking how cool it was? Well now you have a chance to get one of your own. The Image Retroviewer is back with the old time classic feeling, for the next generation to enjoy. I just loved picking the different styles available, colors and adding a theme. So easy to use, just three simple steps and you're done. The most difficult part is choosing the photos to add. Nothing is better on Valentines Day, than saying I love you, but to have a gift that keeps an image alive through time is priceless! Check out Image Retroviewer today, I promise, you'll love making your custom retroview just as much as I did and love it even more when it arrives in just a few short days.
Hurry order NOW for Valentines Day deliveries at Image Retroviewer
Feltman Brothers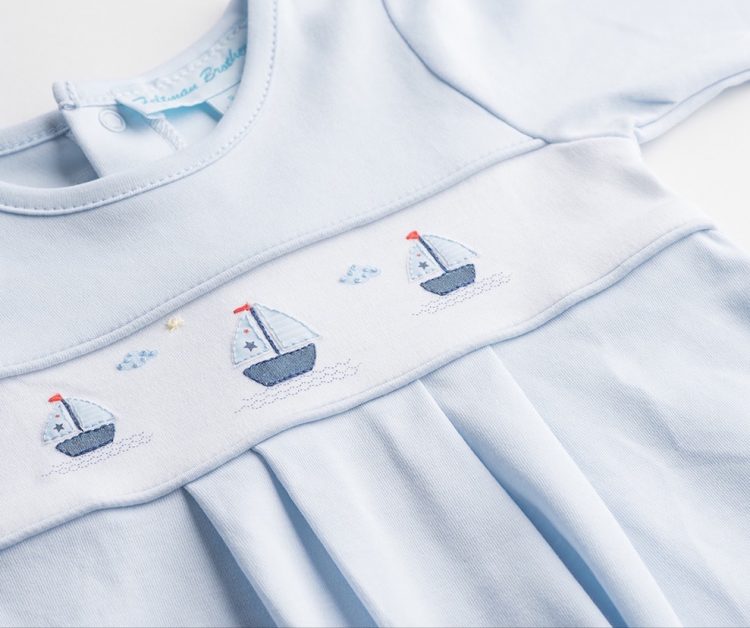 This Valentines Day our little guy is getting a taste of pure elegance, a vintage shabby chic design with handmade embroidered details from Feltman Brothers. The Feltman Brothers collection offers a dream of vintage pieces from birth to toddler. I'm in love with this collection! The Double-breasted bobby-suit caught my eye, as I could just picture or little guy in this outfit for Easter, and the Sailboat Knit Cardigan for Valentines dinner is exquisite. The Feltman Brothers designs are all about the fine details in each piece, truly a trademark that stands out from others. The embroidered design is just breathe taking! Give your little ones a piece of elegance this Valentines Day, A special treat for something oh so sweet!
Shop today at Feltman Brothers
GeoJango Customized Maps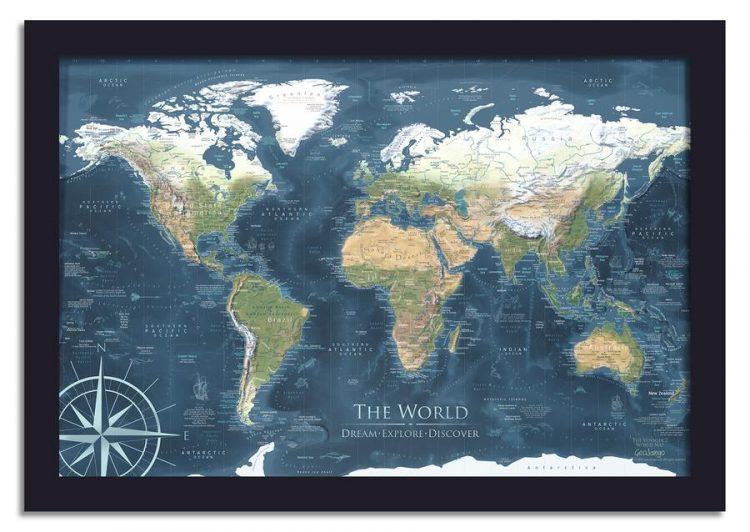 Do you and your sweetie love to travel? If so, GeoJango has the perfect couple's gift for you this Valentine's Day! They offer an amazing variety of customized USA and world push pin maps. Are National Parks or sports an important part of your journey? They have those too! Choose from hockey, baseball or football and they'll customize a map of stadiums for you! You can even choose your map finish, the perfect size you need and custom frames. These maps are the perfect way to document your travels together and are such good quality, you'll want them front and center on your walls. So what are you waiting for? Grab your Valentine, pack a bag and hit the road!
Available at GeoJango Maps
TeleFlora Sterling Love Bouquet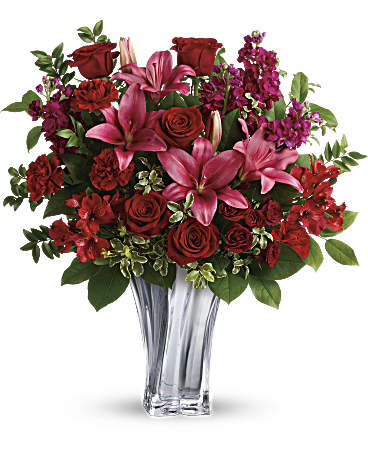 Who says that flowers have to be a cliche part of Valentine's Day? Maybe if you opt for some cheesy, wilted gas station flowers, but don't be that guy! Make Valentine's Day special for your love this year with the gorgeous Sterling Love Bouquet from Teleflora. Featuring a dazzling arrangement of red roses, pink lilies, red alstromeria and burgundy stock, their beauty will only be overshadowed by that of your Valentine. Delivered in a shimmering blown glass vase with a sterling silver finish, the love of your life will be the envy of all her friends. This bouquet is available in three sizes with many add-on options. Skip the boring, ugly flowers and show her how much you love her with the Sterling Love Bouquet.
Available at Teleflora
Precious Moments Valentines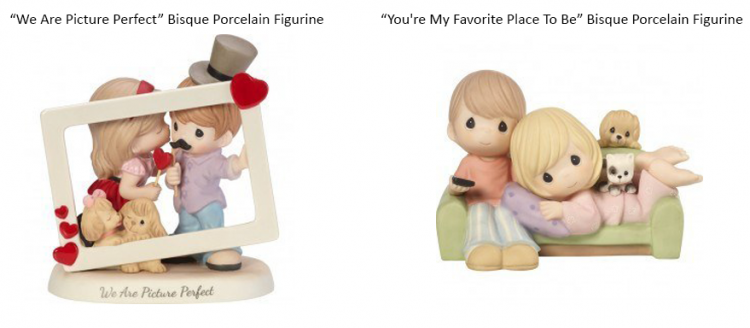 How precious are the moments that you spend with your love? Nothing can replace those moments, but you can symbolize them with these adorable Valentine's figurines from Precious Moments. Crafted in their signature, high quality style, you'll fall in the love with the all! And with dozens of styles to choose from, you'll have a hard time choosing just one Have a collector in your life? These figurines make great gifts for them too! Check them out on Facebook and Instagram for even more gift ideas!
Available at Precious Moments
Vibrastrait Flat Iron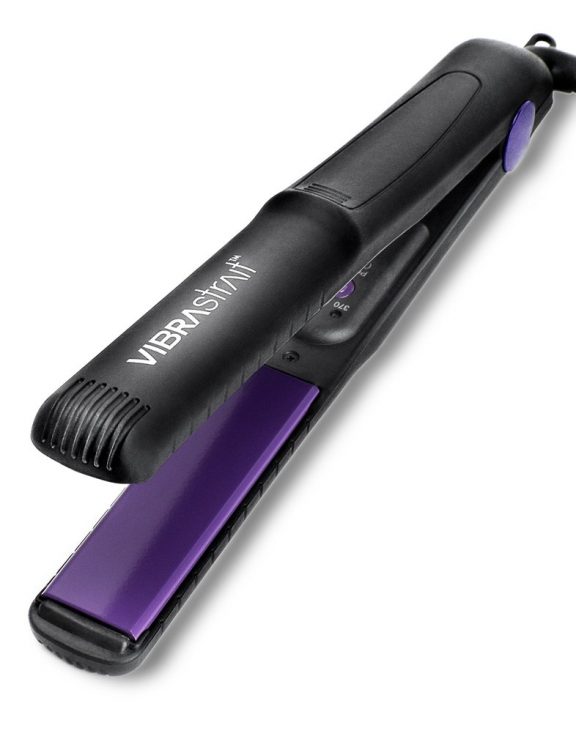 This Valentine's Day, give your girl the gift of beautiful hair. The Vibrastrait flat iron from Beautopia is a top of the line, bestselling, vibrating flat iron. Uniquely designed to separate and de-tangle hair while it straightens, while keeping the hair smooth and healthy, this is a beauty must have for any woman. They're available in four styles and sizes and each one comes with it's own travel pouch for easier transport. Perfect for that special someone, your best friend, your sister or even your mom!
Available at Beautopia
Ventray Pro 600 Blender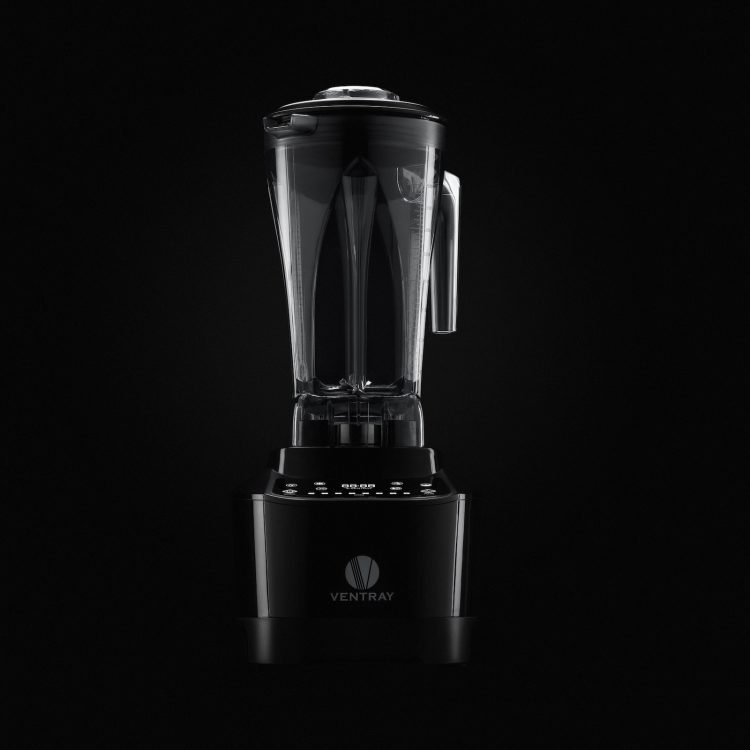 What do you get someone for Valentine's Day who turns their nose up at the traditional flowers and chocolates? A blender, of course! Turn this top of the line kitchen appliance into a weekly date night with your love. Together, you can make smoothies or chop veggies for a romantic candlelit dinner. With pro features like a 1500 watt, 30000 RPM motor, a timer and 8 speed settings, you and your Valentine will be cooking up plenty of romance in no time.
Available on Ventray
Lorena Canals Blanket & Basket

Looking for a great gift this Valentine's Day? Look no further than Lorena Canals. Keep your love warm and organized this year with these perfectly paired home accents. The blanket is eco-friendly, made of 100% natural cotton and non-toxic dyes and is also machine washable for maximum durability. The basket is perfect for storing your blanket or anything else your heart desires. Practical and trendy, Lorena Canals is sure to make your Valentine happy.
Available at Lorena Canals
Bulls-i-Toys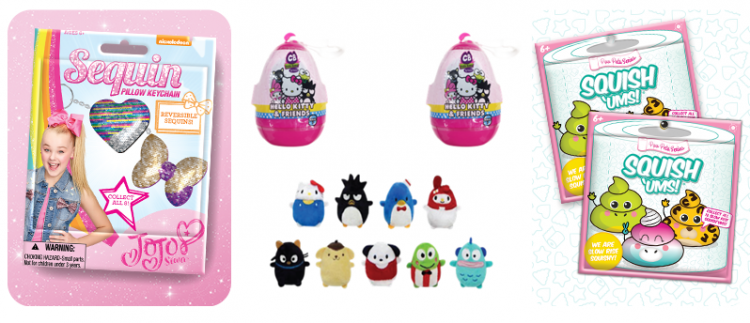 Don't forget your littlest Valentines this year! Bulls-i-Toys is offering a sneak peek of their newest, hottest toys for kids. They'll be adorable with Jojo's mini reversible sequin pillow key chains! They'll be heroic with the Marvel emoji tins. They'll be sweet with Hello Kitty's Cutie Beans. And they'll be silly with the Squish 'ems Poo Pets series! These make great gifts for kids or for kids at heart.
Available at Bulls-i-Toys
F1-MAX Anion Diffuser
Are you looking for a great, practical gift for your guy this Valentine's Day? Are you tired of the sweaty gym sock smells that seems to linger around? Look no further than this sleek, colorful car diffuser. Just add your favorite essential oils and allow it's independent fresh air system to disperse a clean, calming fragrance to your home, office or car. Best of all, they blend nicely into any decor. Grab one for your sweetie and one for yourself!
Available on Amazon
Brother ScanNCut2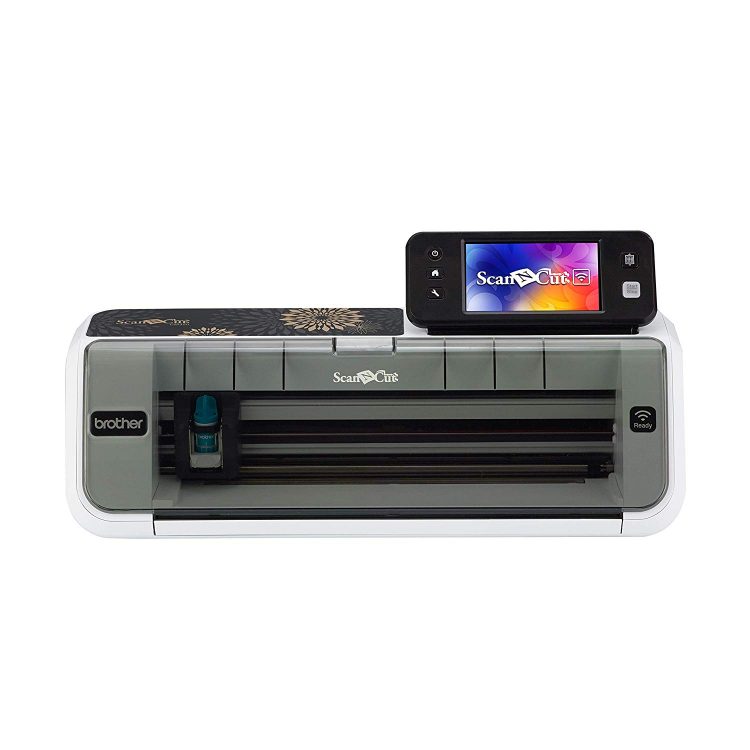 What do you get for the crafter in your life who seemingly has every craft supply they could possibly need overflowing from every nook and cranny? Give them gift of high tech crafting with the Brother ScanNCut2. This state of the art scanner lets you create and cut unique shapes and designs, all at the touch of a button. Featuring a 300 dpi scanner, a large touch screen, wireless capabilities and on-screen editing, your crafter won't want to stop creating! Perfect for creating unique scrapbook pages, cards, quilts, decals, stickers and much more!
Available on Amazon
Kubai World Baby Prints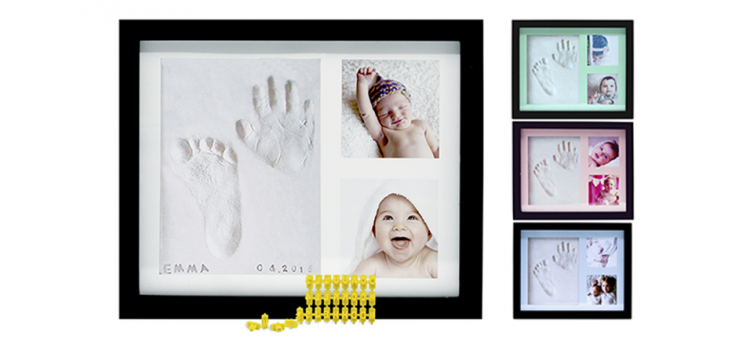 Babies are only babies for such a short period of time. What better way to savor those moments than with your baby's hand print or foot print? With high quality clay, a variety of frames to choose from and stencils to personalize your frame, Kubai World gives you all the tools you need to preserve those tiny hands and feet. Their frames are available in many different sizes and styles to suit your decor. Your baby may grow up but Kubai frames will give you memories to last a lifetime.
Available on Kubai World and Amazon
OOlala Luxe Sandals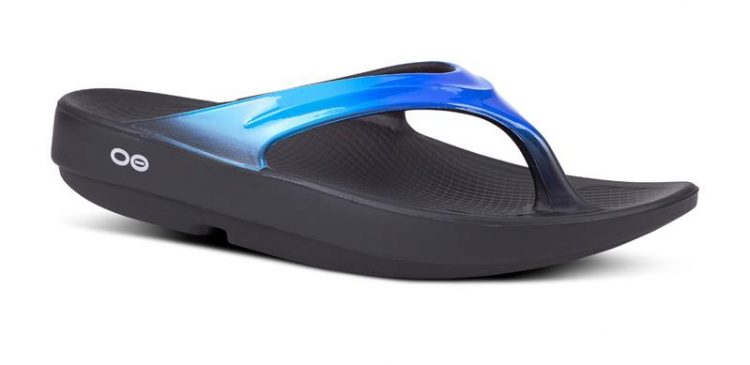 Summer is right around the corner and while it may not be sandal weather just yet, now is the perfect time to start shopping. Treat yourself this Valentine's Day with the OOlala Luxe Sandal from Oofos. These affordable sandals come in a variety of colors for maximum style and feature Oofoam technology for maximum comfort. And the best part? Every purchase of Oofos shoes contributes to help fight breast cancer. Treat your feet and fight cancer at the same time!
Available on Oofos