This tradition of hitting Drums is as old as humanity. It is the Heartbeat of Mother Earth and the Heartbeat of music. All of life moves to the beat of some drummer somewhere.

There is something spiritual and satisfying about keeping time with a drum. Below is the back side of a Native American Drum: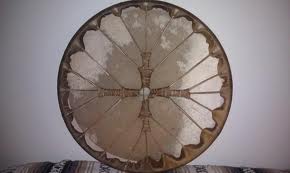 Together we will explore some aspects of the drum and drumming.
I hope you enjoy it,
mark
————————————————–