The ALEX DIY Paper Swirls Swirl Station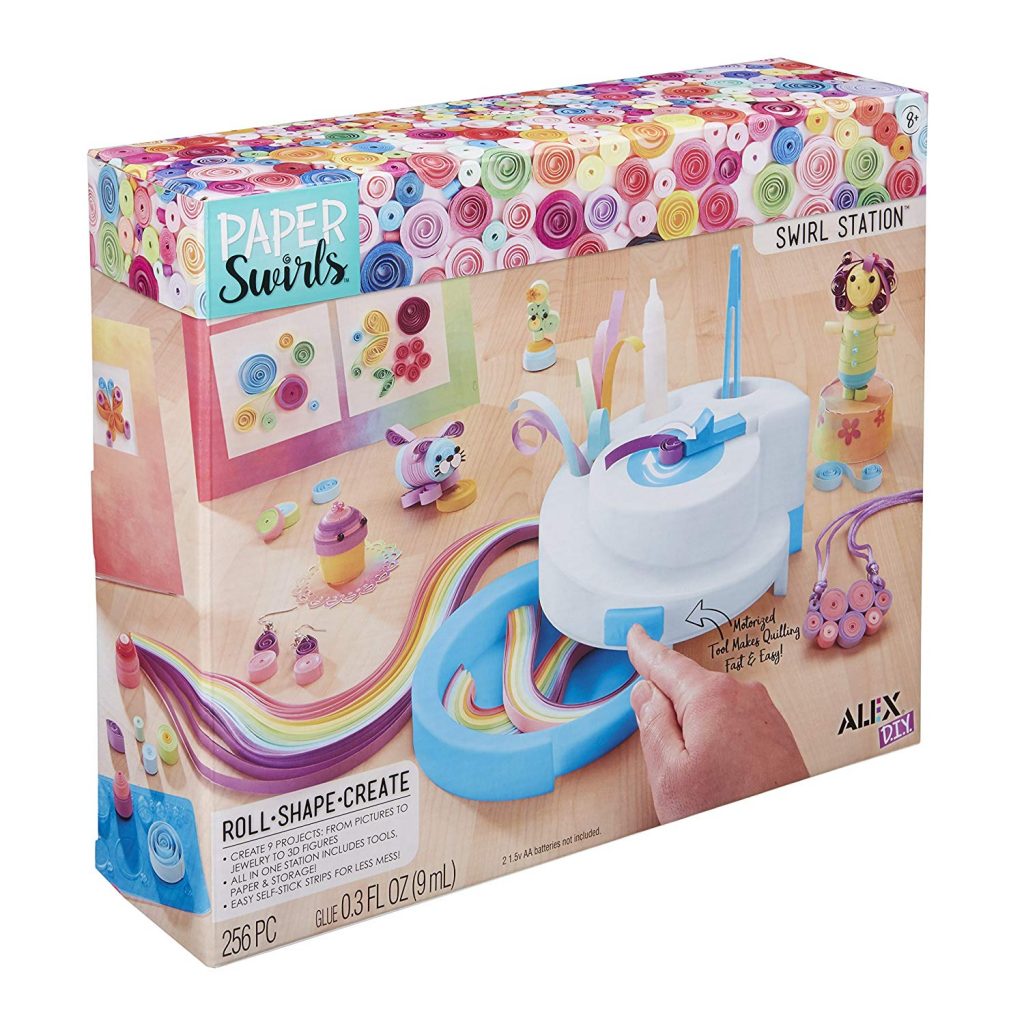 The ALEX DIY PAPER SWIRLS Station introduces young craft enthusiasts to the world of quilling; making art with rolled paper strips. Make art, cards, toys, jewelry and more with 200 colorful strips of paper. "The Swirl Station makes quilling easy by rolling the strips in seconds, with the push of a button." Watch as your child's imaginations come alive! With the ALEX DIY Paper Swirls Swirl Station, the possibilities of design are endless. "Curl paper strips into coils to create adorable paper characters, cards, jewelry and more. One touch operation allows you to swirl paper in the blink of an eye.
Available on Alex Brands get yours today.

Thames and Kosmos Pepper Mint Sea Voyage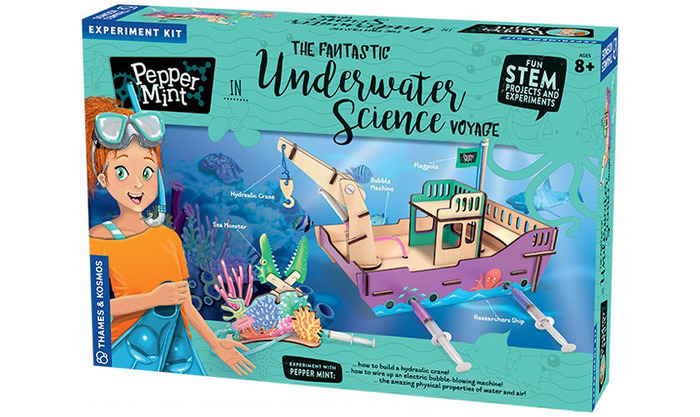 "In this story-based STEM kit, Pepper Mint accompanies an expedition to the Bermuda Triangle. Soon she discovers that the ocean water there behaves in strange and unexpected ways. When the onboard systems of the research vessel fail, Pepper Mint figures out how to use water to make simple hydraulic machines and conduct experiments with pressure and density." Not only is this a magical journey full of expeditions. But one that enhances mechanical physics, electric circuits, and physical science principles related to water and air. What a way to spend time together with your child while sneaking in some educational exercises. Available at THAMES & KOSMO