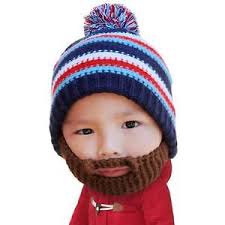 That's right, Beard Head isn't just for us BIG kids, it's for the little ones too! And it isn't just for looks, it actually keeps their face and head warm… practical AND FUN!!! The best of both worlds!
There are quite a few to choose from so if you've never been to their site, you can visit them here : Beard Head.
If you are familiar with Beard Head but haven't been to their site lately go and check them out. They are continually coming up with new stuff.
Get yours early. Great stocking stuffers and great fun!