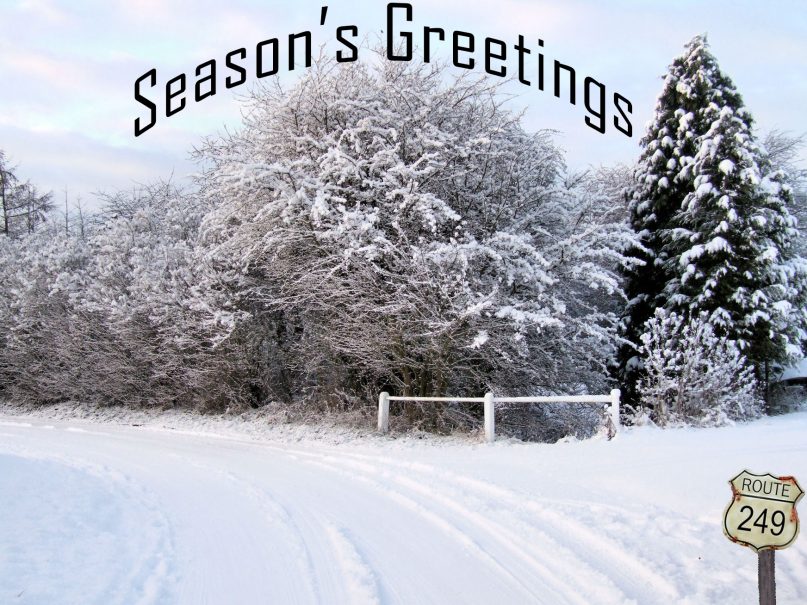 Hey everyone. I just want to share a thought with you about the inevitable. Yes, the Holiday Season is about to begin. Halloween is upon us with Thanksgiving and Black Friday side by side. And then there's Christmas with the Happy New Year in hot pursuit. Wow, that's a lot going on. I don't have to explain to you about the fun and stress or the happiness and anticipation. It's something that we have all experienced many times. Working hard to make it special for the young and the young at heart.
With all of those things going on at the same time plus hustling here and there trying to make it all happen just right and on time, we many times lose our focus on the tasks at hand. I know it's next to impossible to do everything, so I just wanted to take the time to ask you all to slow down and take a moment to smell the roses… Look two, no three times before pulling out into the intersection… Everyone else has their mind on other things too, not just you… Smile at the little ones and let them know that they are loved. You know you love them, just make sure that they know… Look around the parking lot or the ATM before and during your movements… You never know who might be around… A little courtesy goes a long way… Grandma used to say, "You catch more flies with honey than vinegar."
I'm sure you get the picture I just know that maybe I can help someone avoid trouble & if I can do that for just one person, then it was worth the little time I took to write this.
Have a wonderful Holiday Season this year!