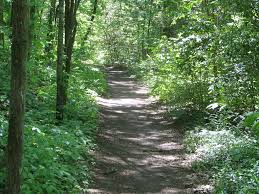 It won't take long for you to see why Natchez Trace is often referred to as one of the most beautiful locales in the country. From the wildlife to the scenic waterfalls to all the wondrous historic sites in between, there's an abundance of activities along Natchez Trace. So whether you're exploring the entire stretch of the Natchez Trace Parkway by car or investigating some of the old footpaths like the pioneers of old, you're in for an adventure.
Beginning Your Journey in Natchez
If you're starting at mile marker zero, you'll find yourself in the charming Southern sanctuary known as Natchez, Mississippi. A decadent blend of American history, rich culture, and bustling nightlife, Natchez is representative of the state's famous hospitality at its finest. The landscape is dotted with sites like the Grand Village of the Natchez Indians and the Natchez Museum of African American History and Culture, making the city a must-see destination for history buffs.
Music lovers will also have their hands full in Natchez as it's situated on the Gold Record Road of the Americana Music Triangle, a 1,500 mile stretch of highway connecting some of the country's most important musical destinations. The city's Under-the-Hill district is on the riverfront and is jam-packed with bustling music venues, bars, and clubs that have hosted some of the industry's most soulful up-and-comers. Add the Under-the-Hill Saloon to your visit, too. As one of the oldest buildings in the area, its storied history comes second only to its weekly live music offerings. Grab a brew, cozy up on the riverfront porch, and open your ears to the sweet sounds of Americana.
Exploring the Trails
The active adventure has plenty to explore along Natchez Trace. The foot trail was an important lifeline in the South as it was used as a valuable travel route by Native Americans, early settlers, and pioneers alike. While the original trail was over 450 miles long, much of it today is used as roadway. However, there are still 60 miles spread over five unique trails for your hiking pleasures.
If you're less of a hiker and more of a walker, you'll want to check out Potkopinu Trail. At a brisk three miles long, this segment encompasses the National Scenic Trail's southernmost section. The name comes from the Natchez Indian word meaning "little valley" and is a great way to stretch your legs on the trail without feeling like you're climbing a mountain. Keep in mind that there are a few stream crossings on this trail, so don't attempt it after a heavy rainfall.
Safety is important when hiking these trails too. If you're taking on the lengthier Yockanookany Trail, it's possible that you're going to run up against some spotty reception in areas. It's a good idea to drop by one of the many AT&T stores in Mississippi to make sure your devices are up to the task of a lengthy hiking excursion. It's a better plan than risking getting lost without cell service!  Plus you will want to make sure your device has the best camera for taking great selfies in this beautiful area.
Thrills and Chills at Witch Dance
If you're seeking some paranormal thrills, Witch Dance is an absolute must for your trip along Natchez Trace. Situated south of Tupelo, Mississippi, there's a curious sign on the parkway that says "Witch Dance." Legend has it that the scorched grasses in the area are where witches from a long ago used to dance. It's believed that the land is cursed, so locals and travelers would frequently avoid it. Witch Dance also has a horse trail and a bicycle-only campground for the especially brave voyager. Just don't be afraid if you hear something go bump in the night!
Miles of Adventure
Natchez Trace is full of unparalleled beauty, deep Southern history, and charming locales that dot the expanse of the lengthy parkway. It offers a little bit of something for every kind of traveler and it practically begs you to explore and see what you might find. From vibrant metropolitan areas to rural hiking trails, Natchez Trace is a gorgeous American treasure that's well worth a visit.