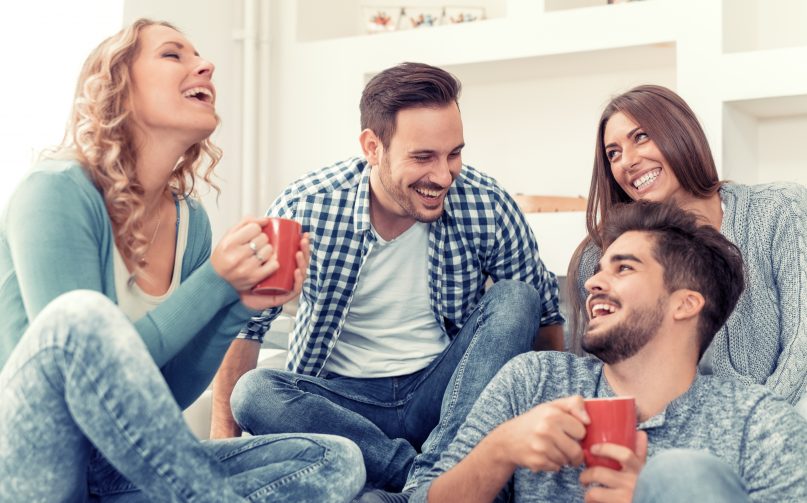 With 54 percent of Americans over the age of 18 drinking coffee every day, it's clear that the practice is an important daily ritual. Of course, office coffee is great because it can be enjoyed any time of the day and you don't have to go on a coffee run during working hours or even think about where to shop. But making coffee at home allows you to make your dream cup of coffee before you even get to work.

So how do you make the perfect cup of coffee at home? To help you become your own barista, here are a few different ways to make delicious coffee in the comfort of your own home.

Common methods

Traditional coffee maker: While coffee machines have advanced over the years to include multiple coffee-making methods such as an espresso or an iced coffee option, traditional coffee makers are here to stay. Drip coffee makers can also be thrown into this category and are beneficial because you can make a large amount of coffee all at once.

Keurigs: K-cup machines are ideal for people who want to make one cup of coffee at a time, or for those who want to switch up their flavors cup by cup. However, this can also be time-consuming if you're making coffee for multiple people or simply want a pot of coffee at your disposal. Still, K-cup machines have caught on because of the variety they provide and the simplicity of making a cup of coffee.

Methods that have caught on at home

French press: With a french press, you get arguably the best cup of coffee because filters aren't blocking the oils and the flavor of the beans since you're pouring hot water directly over the grounds. Thanks to the grounds steeping instead of being filtered, a flavorful cup of coffee is the result. Note, however, that this can also make it so that ground sediment is left over in the coffee.

Cold brew: Cold brew is known as one of the strongest ways to make coffee because the grounds brew for hours, typically, 12 to 24. Some cold brews are so strong that people dilute it with water. This way of making coffee is also known to be less acidic than hot-brew coffee. Another benefit is you can make it in bulk, although it does take a while to make since the coffee has to brew.

Espresso machine: Espresso has been around for a while and it now appears to be a home coffee favorite. After all, according to E-Imports, "50% of the population, equivalent to 150 million Americans, drink espresso, cappuccino, latte, or iced/cold coffees." Espresso can give a coffee beverage an extra boost or be served by itself. Some espresso machines have a frother attached, so you can steam milk and make drinks like a cappuccino.

A unique method

Chemex: This way of making coffee was created in 1941. Just like with a french press, you manually make this style of pour-over coffee, which leads to a rich cup. However, it's also similar to drip coffee makers since a filter is involved and a dripping method.

While there are many ways to make coffee at home, there are even more styles of coffee, which is ideal since coffee appears to be as popular as ever. From cold brew to a fresh pot of coffee to mochas, cappuccinos, or lattes, coffee is the king of mornings. Luckily, there are many ways to make coffee at home.