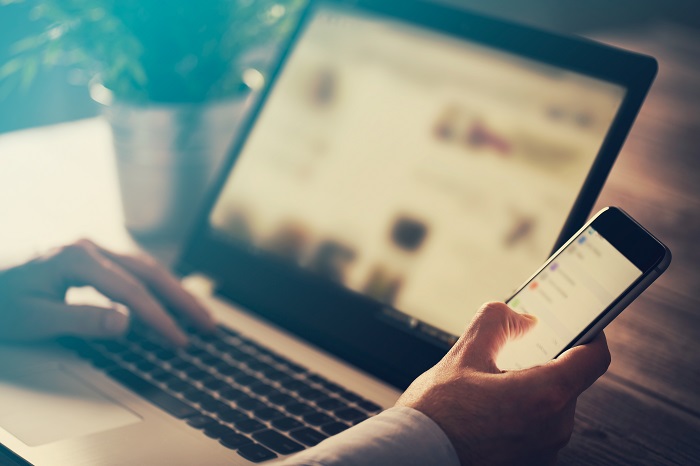 I wouldn't necessarily categorize myself as a fashionista, but I tend to buy the majority of my clothes via online shopping and I'm always on the hunt for the latest trends and designs. After seeing a surplus of advertisements for shopping apps recently, I decided to see if they could really compare to actual websites when it comes to clothes shopping. I did some exploring on the internet and in the process came across a list of supposed best apps.

It has a top ten list for the best clothes shopping apps which – Ding! Ding! Ding! – was exactly what I was looking for. I found a bunch of really quality apps with amazing fashion styles and options on that list, and I just knew I had to share them with other people. I've included my top three favorite apps below in the hopes that you will love what you find on them just as much as I do!
Wanelo Shopping
The name of the Wanelo app was created from the words "want," "need," and "love," which I think is such a cute idea. But, regardless of its name, Wanelo loads of amazing styles that I really haven't seen anywhere else. You can find dresses, shoes, and clothing items from tiny boutiques and major brands alike. Plus, you get to keep all of your shopping organized in one place – extremely convenient if you tend to be forgetful like me. One of the coolest parts is that products on Wanelo go beyond fashion to also include home décor and clothing accessories for women, men, and children.

When you save an item to your wish list, Wanelo's unique algorithm begins to "learn" about your style and will begin to send your product recommendations for similar items or items you might like. If this is something you don't want, you can turn off in the notification settings, so it's up to you to decide if you find it helpful or annoying.
Farfetch
If you like high-end name brands then I think you'll really like Farfetch. It brings together items top designers like Chloe, Gucci, Prada and more with a catalog that has been carefully curated by stylists to include the best clothing, bags, and shoes. What's really nice is that it's international, so shipping is available in over 180 countries and you get free returns on all items. You can even reserve items and then stop by the nearest Farfetch store to pick them up if you prefer not to wait for your item to ship to you.

I will say that because Farfetch offers designer brand items, the pricing may not be as affordable as the other apps on this list. If designer clothing and accessory items are something you're looking for, you'll just have to save up more money. Or, if you're someone who just wants to introduce some new fashion pieces into your life, go with more cost-effective items from Rosegal or Wanelo.
Rosegal
I love Rosegal for its variety. It has tons of styling and sizing options for all clothing and accessories, including vintage styles, swimwear, and plus size clothing. Rosegal adds hundreds of new styles every day so you won't have that problem – something I'm always experiencing (and hating) about online shopping – where you continue to see the same items over and over again. Not to mention, new users get 10% off their first order, so you literally start saving money right away.

From what I've read and observed, some users have noticed that shipping can occasionally take a bit longer than usual. This is likely due to the fact that, thanks to Rosegal's reasonable pricing, everything is really high in demand. I would recommend verifying the shipping time before you purchase and just keeping in mind that it may take a while.
Conclusion

If the apps I found aren't exactly what you looking for, I suggest checking out the previously mentioned list. Here's the link in case you need more shopping options.

Best Apps for Clothes Shopping

As I said, I've been absolutely loving the fashion styles I've been creating thanks to these apps. My wardrobe has never looked better and the number of compliments I've been receiving is at an all-time high. If fashion is something you're passionate about or if it's something you've been wanting to get into, then you really need to check these apps out.