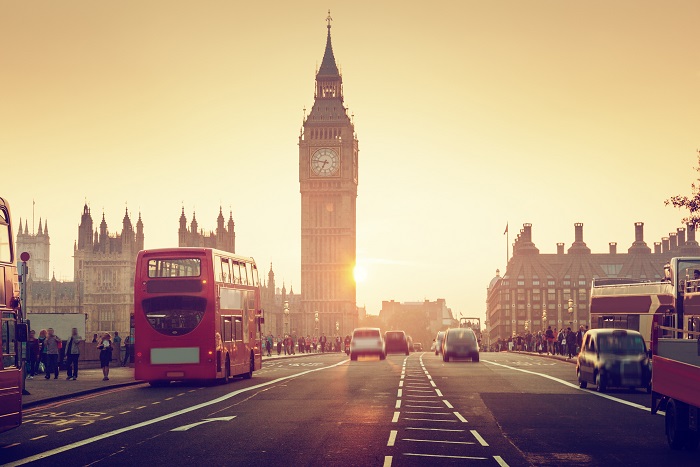 London: the capital city of the UK is on many people's to-do list when they go travelling because of the many different attractions, activities to do, and different areas to explore. Yet because the city is so vast, it can be difficult to decide where it is best to base yourself when you do visit.
Don't worry, as the variety of options open to you means there's something for everyone – whether you want to have a great view of the skyline, be in the heart of the action, or go somewhere a bit different. Here are just three places you can have a look at when booking your London stay.
Hyde Park
This is one of the Royal parks in London and, much like Central Park in New York, many people can tell you a little about it without having visited it. There are plenty of places of interest in the park: there's the Rose Garden, eco-friendly haven The LookOut, and other monuments and events to see and do.
Hyde Park is right in the middle of London, meaning it isn't that far from the many great transport links in the city. So, if you do stay nearby, you can explore the rest of the capital without any problems.
If a traditional hotel isn't your thing, then you could opt for serviced apartments such as Native Apartment hotels. You have all the advantages of both hotel service and self-catering apartments. You also get to stay in beautiful buildings – and you can do that near Hyde Park itself.
Mayfair
This isn't too far from the east of Hyde Park, but is one of the most affluent areas of London and is synonymous with luxury. Like its neighbour, it's close to transport links and attractions such as the British Museum and Buckingham Palace.
That doesn't mean there's nothing to explore in Mayfair itself. There are plenty of pretty mews and lanes to look at and wander down, which are a world away from busy thoroughfares such as Bond Street – which itself is home to many luxury shops. The parks and squares are perfect spots to take in the views and enjoy the flowers in these peaceful havens.
Tower Hill
If you want to go somewhere a bit different, then head to the east of the city and a place such as Tower Hill. If you've got an interest in British history, then this is where you'll want to be to visit sites such as the Tower of London – which has a 1,000 years of stories to tell.
You're also not far from where many of the London skyscrapers are, including the Shard and the Gherkin. Some of these have restaurants, viewing platforms, and even champagne bars that are open to the public: all fantastic options for you to add to your itinerary while you're in the city, although you may have to book before you go.
With the many different attractions around the city, you won't regret your visit to London no matter where you decide to stay. Its vibrancy and history will ensure you have a memorable trip.