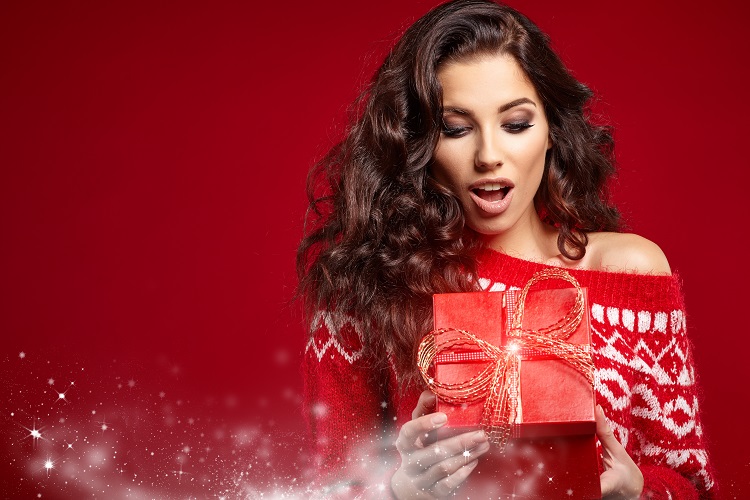 Not leaving the house is no longer a plausible excuse to save money. Surfing the Internet practically all day during quarantine will inevitably lead to a full cart, and possibly uncontrollable spending.
Well, that's not 100 percent bad unless you're in debt. Let's not forget we're in the middle of a pandemic and, for all its faults, a bit of online shopping can do the body good. So, why not choose an affordable gift? Self-care isn't going to buy itself.
A Scrumptious Lip Balm
Lip care is easily forgettable…until it gets chilly and your dry lips are so chapped they're glued together. Truth is, you never know when you'll need a lip balm or any other lip product. Maybe you just want kiss-worthy lips for a date, or you need that much-needed moisture to fix the dry skin on your mouth. Whatever the reason, try out a new lip balm.
Maybe you pick a zesty citrus flavor with SPF that leaves you smelling like sun-kissed fruit. Or, you could go classic, with a spicy peppermint scent that keeps you fresh and delicious. Nobody likes dry lips and who's going to call you out for splurging a bit more on a tube of lip balm? Rihanna would want you to get some new lip balm.
Custom Portraits
Ever felt like turning your pet into a painting? Or maybe even getting a photo of your family printed for a simple, yet meaningful gift? If yes, custom portraits will be money well-spent. So many portrait/canvas prints websites offer discounts and coupons that it's almost irresistible not to get one for yourself. The best part is: you can use any picture you want!
Bonus tip: If you're the kind of person who saves your photos everywhere and can't find any when you need them, you need to meet ibi. The ibi device is the perfect way to keep all your favorite memories in one secure spot. No more fumbling with your Google Drive. Simply download the ibi app and add your favorite friends to your "inner circle." Then you can share photos—of a birthday party, a wedding, or a night out—with ease. With over 1 terabyte of storage, ibi is the smart photo manager that will handle all your photos and videos from all your social media. All of them. For more information, look for a review of ibi. Not sold? Check out a review of ibi. The number of people who love ibi is sure to change your mind.
A Meaningful Necklace
No, it doesn't need to be silver, gold, or expensive to be special. A simple necklace with a meaningful pendant is a wonderful gift you can give yourself or someone else. The pendant could be something that represents you: a favorite animal, your job, a pastime, or something that symbolizes a dear person. It won't cost much, but it might become one of your favorite purchases.
Any Kitchen Tool
Kitchen tools are always welcome. They're cheap, practical, and durable. The perfect gift. Listed below are a few cheap tools you can buy (and that are probably missing from your kitchen):
A silicone avocado hugger (to avoid those pesky, rotten-looking spots)
A salad-cutter bowl
A cute tea infuser
An animal-shaped ladle, because why not?
Scented Candles
No, not the run-of-the-mill kind you can pick up at Target. Think bigger, bolder even. Get yourself a candle made from soy or beeswax. Toss in an essential oil or two, some vitamin E, and a delectable scent and you've got yourself a bonafide party on your hands. Just don't forget to blow it out at night.
Of course, this is but a sampling of the retail therapy you could be doing right now. Whether it's a lip scrub or the best lip balm money can bye or a brand-new ibi device so you can say bye-bye to your Google Drive, a little shopping could make the world a better place.