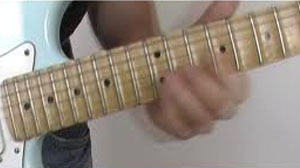 I would guess that it's the nature of the beast. From Classic to Rock; from Country to Raggae; Blues to Alternative, and everything in between, Speed is on the mind of most guitarists. I have to admit, when I started out playing guitar, I thought it would just come with time. If you want to know how to build speed on your guitar, then you came to the right place.
Well, to some degree speed does come in time. You do become faster as the months turn into years. Everybody has an engine under the hood and can drive. But if what you're looking for is something that can break the sound barrier, then you are going to have to practice diligently and properly.
First I suggest that you practice every every day. Set aside some time that is only used for speed exercises. I know in today's fast-paced world that time is a luxury,  however, you need to concentrate while you are practicing. If you have constant distractions while practicing, then you are not going to see the results (or at least not as quickly).
Now you will need to practice all imaginable variations with your 4 fingers. If we were to number your fingers (starting with your index finger) and number them 1, 2, 3, and 4? Your index would be 1, your middle would be 2, your ring would be 3, and your pinky would be 4. This is also how they number your fingers for guitar chord diagrams. Finger-picking uses a different standard. We aren't going to get into that in this lesson.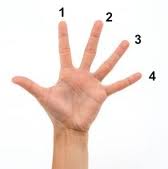 Now, start with the first fret on your heaviest string (the sixth string) and lay your fingers, one on each fret, so that finger 1 is on the first fret, finger 2 is on the second fret, finger 3 is on the third fret, and finger 4 is on the fourth fret.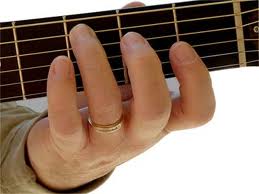 Play the notes one at a time so that you're using fingers 1, 2, 3, & 4. Now do the same thing on the fifth string, then the fourth string, then the third string, then the second string, and finally the first string. Not too bad, huh? Alright then let's do it again, but when you place your pinky (#4) on the fourth fret of the first string, play the sequence (1, 2, 3, 4) as before only start with the first string, then the second, then the third, and so on till you end up on the 6th string and your pinky on the fourth fret.
When you become comfortable with playing that, we are going to get more familiar with the fretboard. I know you know this but I'm going to say it anyways. As you move up the neck, the frets become closer together, so the feel of the guitar changes as you move around.
For the next phase of this exercise, play through the first half of the previous exercise (1, 2, 3, 4 on strings 6, 5, 4, 3, 2, 1). Once you place your pinky (#4) on the fourth fret of the 1st string, slide your pinky up one fret (to the 5th fret) and play fingers 4, 3, 2, 1. Start on the 5th fret and play your fingers 4, 3, 2, 1 on frets 5, 4, 3, 2. So now you are playing finger 4 on the 5th fret, finger 3 on the 4th fret, finger 2 on the 3rd fret, and finger 1 on the 2nd fret. Play strings 1, 2, 3, 4, 5, 6 (your smallest string to your heaviest string). And when you get there, slide your index up another fret (to the third fret) and continue like this all the way to the 12th fret (or beyond if you wish). Keep playing this until you feel comfortable in doing so. You will get there faster than you think. I made a quick video to show it to you. The video should explain it better. A picture is worth a thousand words. How true it is…
The next phase of this exercise is to reverse the pattern (4, 3, 2, 1) after you get to the 12th fret and play it from the 12th to the first fret. You are just playing the first part backwards to get back down the neck. This exercise can be repeated as many times as you like. In the beginning, I would suggest ten times for good practice.
Once you feel you have this under control, you should try all the possible patterns. Instead of 1, 2, 3, 4, try 2, 3, 4, 1. Then try 3, 4, 1, 2 and so forth. below is a list of all of the possible variations using just your 4 fingers:
1, 2, 3, 4            1, 2, 4, 3            1,3, 2, 4
1, 3, 4, 2            1, 4, 2, 3            1, 4, 3, 2
2, 3, 4, 1            2, 3, 1, 4            2, 4, 1, 3
2,4, 3, 1             2, 1, 3, 4            2, 1, 4, 3
3, 4, 1, 2            3, 4, 2, 1            3, 1, 2, 4
3, 1, 4, 2            3, 2, 4, 1            3, 2, 1, 4
4, 1, 2, 3            4, 1, 3, 2            4, 2, 3, 1
4, 2, 1, 3            4, 3, 1, 2            4, 3, 2, 1
Now you can practice these to get your fingers used to any possible pattern that they might encounter. It is a lot (I know) but there is a price you pay for everything in life. And as I have told my own children, "If it was easy, everyone would be doing it".
After spending some time with this, go back to playing those scales (i.e. major, minor, or pentatonic) and see if your skills and speed hasn't progressed? I have yet to see it fail.
Oh, and you can always use the strings as patterns too. Try skipping a string so that you are using strings 6, 4, 2, and as you go back up use 1, 3, 5. You can mix the strings up; try doing your patterns on strings 6, 4, 5, 3, 4, 2, 3, 1. or any combination you like. The more variations you throw ar yourself, the better prepared you will be when it comes time to play a new lead.
As with everything, there are tricks that make things work better. For example, your A – B – C's. Most of us learned it while singing the letters to the tune "Twinkle, Twinkle, Little Star. It was a tool we used that made learning easier. So now I am going to give you the greatest piece of the puzzle. This is the trick that makes it easier and works faster than anything I could teach you… play it in time (whatever it is that you are playing). It could be a lead, a scale, it doesn't matter, just play it in time exactly as it is suppose to be played, and gradually speed it up. Even if you have to start out playing it 10 times slower than the original, play it in time and gradually increase the speed . And so that you do it properly, use a metronome, or you could use a drum machine as well. They don't cost very much and they are perfect time keepers. Use it to slowly increase the speed and if you increased it too much and can't keep up, just slow it down again till you can perform it correctly and then try increasing the speed again, slowly. The trick is to always play it correctly. If you practice it sloppy, don't expect to play it right when you're on stage at the next gig or in front of that little hottie you've been trying to impress. Practice it right, accurately, and then increase the speed. If you follow this example, soon you will be impressing yourself with what you can do. Which is what we should be striving for, to be all we can be.
I hope that this lesson has helped you in progressing as a guitarist. Remember, you'll only get out of it what you put into it. Practice, Practice, Practice!
Take care,
mark