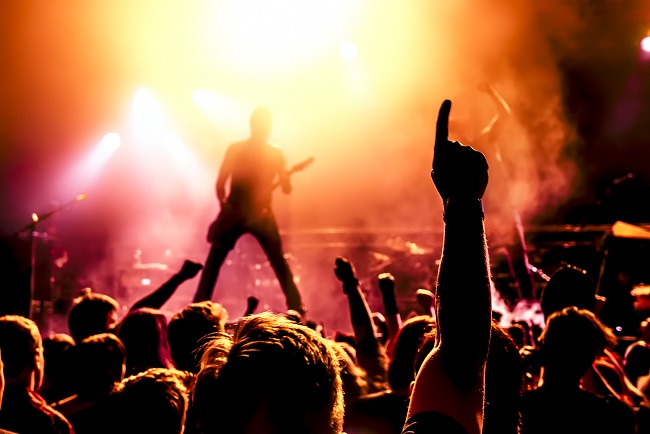 I have had this guitar since 2008 and although I could have written a review a long time ago, I never did and I thought it was about time. At least by me waiting, you will know how it stood the test of time. They were originally made in Korea in 2002 and all the years after, Indonesia. Mine was made in Indonesia.
Features:
Infinity pickups (2 humbuckers and one single coil)
5-way selector switch
Double cutaways
The Wizard II neck is constructed of 3-piece maple
24-frets
Rosewood fingerboard
Sharktooth inlays.
The Edge III Tremelo system
Basswood Body
Locking nut
Color: Black
Tone:
I found this guitar to be a brighter sound than The Gibson and Fender guitars. It is well suited for most styles of playing, however it seems to favor metal, 80's and 90's rock, and Alternative type music.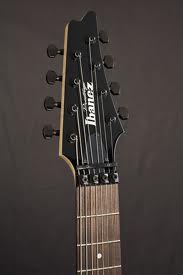 Playability:
This is one of the smoothest playing guitars I have ever played. I can play this guitar faster than I can my SG. The thin wizard II neck with Jumbo frets plays great. Easy to chord and you can play lightning fast leads on it. It has 24 frets which I like when playing leads, so that's a plus. I am a freak about the action of my guitar (as you may well know), so I did have to adjust the string height, but that was all.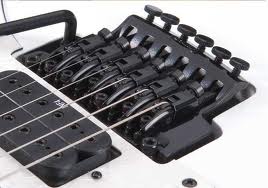 TheEdge III Tremelo system with locking nut is very well made. When I get it out, I dive it down all the way one time and it comes right back into tune (or only has a little adjustment to be tuned again). I wouldn't want a tremelo system without a locking nut. You will be fighting the tuning constantly. Anyways, the tremelo responds well and keeps its tune. I'm not really aggressive with it, but I use it a lot and I am personally happy with its performance.
Cons:
It only has one set of knobs for volume and tone. I usually like setting the bridge pickup a little different than the neck pickup. If it had two sets of knobs and a selector switch, it would be perfect.
Conclusion:
If you are looking for a very fast, smooth playing guitar, you won't be disappointed in this one. It stays in tune and the infinity pickups are still sounding hot after 4 years of playing it. Some people prefer different pickups, but these sound great right out of the box. I have never had any issues with it ever. It is well made and a very dependable guitar.