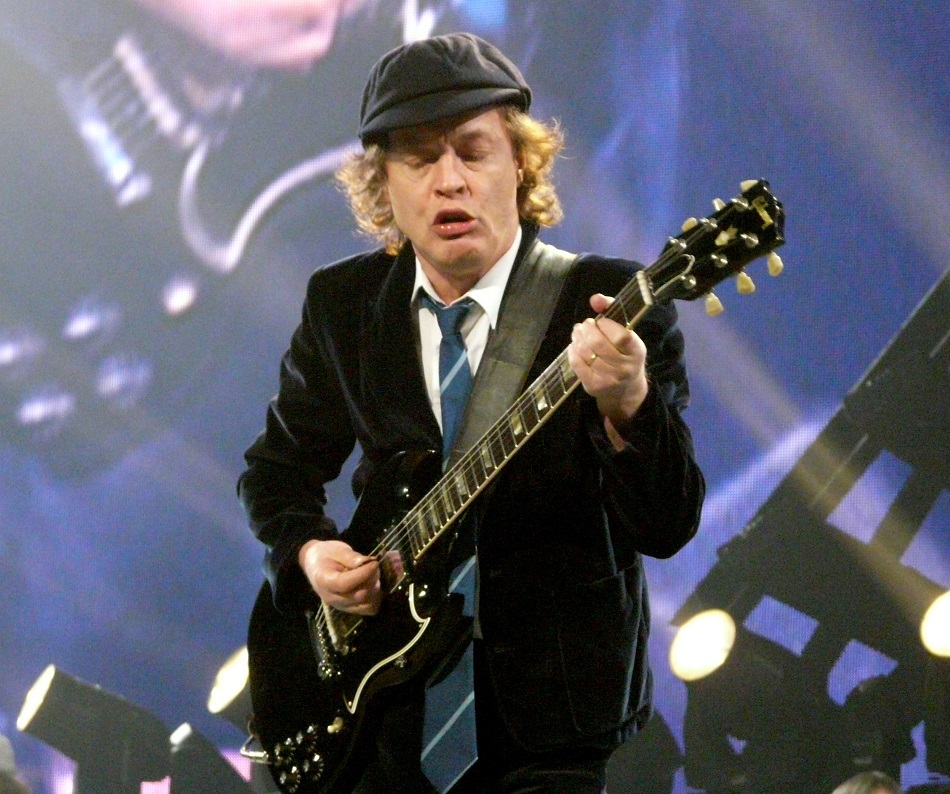 Gibson Limited Edition SG Standard 24
Electric Guitar with Case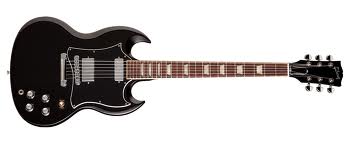 Gibson made a Tony Iommi guitar that was 24 fret for those who wanted a 24 fret SG guitar. Then in 2011 for Gibson's 50th Anniversary, they issued a limited run of 24 fret Gibson SG's. Unfortunately, I didn't get one of those, but Gibson also put out a limited run of 24 fret SG's in 2012 and I got one! This model is supposed to be only available at American Musical Supply and that is where I purchased mine.
Solid Black is the only color it comes in. I don't know why they didn't offer more colors, but hey, it's 24 frets!!!
I read a review from someone else who said they had trouble keeping theirs in tune, but I have never had that problem. I always tune my guitars to ½ step down and maybe that's why I don't have any problem with mine. Or it could be that there was  a problem with theirs that they had to have corrected. They said also that they sent it back and got another one. Gibson does stand behind their product.
It has a 24-fret fingerboard and two high-performance pickups.It has a hot Tony Iommi humbucker in the bridge, and a Mini-Humbucker in the neck position giving the SG Standard 24 an extremely versatile tone.
The features include:
Solid Mahogany body with Ebony finish
Bound Rosewood fingerboard with acrylic trapezoid inlays
Slim, fast neck profile
Mini-Humbucking pickup in the neck and full-sized Tony Iommi Signature humbucking pickup in the bridge
Grover kidney button tuners with 14:1 tuning ratio
The limited edition SG Standard 24 has an Ebony Black finish in high-gloss nitrocellulose lacquer. The finish is absolutely beautiful, but like all "Gloss Black" finishes, it will show all dust and fingerprints. Not a problem for me because I wipe mine down after every use anyways.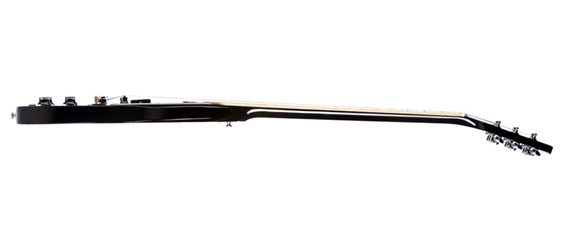 The slim neck profile measures .818 inches at the 1st fret and moves out to .963 inches at the 12th fret. And the deep double-cutaway helps to make this supremely playable all the way to that 24th fret!
Pickups
In order to keeping the neck pickup positioned in the "sweet spot", Gibson USA uses a narrower Mini-Humbucking pickup in the neck position. But they still use an Alnico V magnet and this pickup is known for its blend of warmth and outstanding clarity. I have yet to be disappointed in the sound.
The bridge position has a full-sized Tony Iommi Signature humbucking pickup. This is the first-ever Signature pickup in a Gibson lineup guitar, and the third hottest of the company's humbucker range, the Tony Iommi Signature humbucking pickup is made with both ceramic and Alnico magnets for a unique sound. The 496R and 500T are Gibson's two hottest pickups (in case you were wondering).
The SG is what it is, and still has the Tune-o-matic-styled bridge, but this one has been modified with adjustable Allan screws for saddle height and travel, but still keeps the same look with the traditional stopbar tailpiece.
The tuners on this model are high-quality chrome Grover tuners with a 14:1 ratio.
My guess is you want to hear it! Well, we can go there too! I will put together a video this weekend and post it as well so you can check it out and see it in action!
I hope this was helpful,
mark