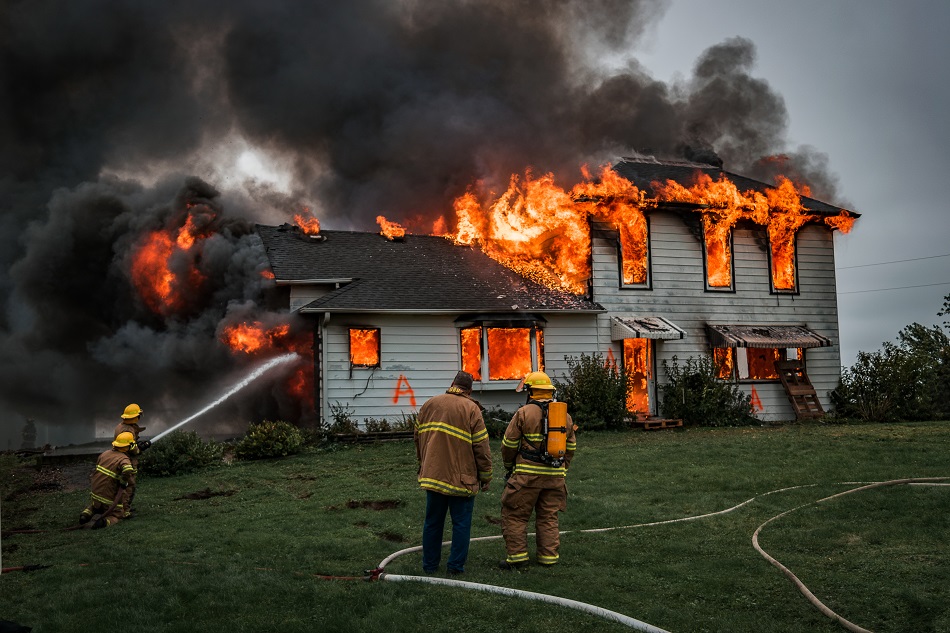 Fire Prevention Month
October is Fire Prevention Month. Fires are one of those things that you can never predict. You can work to prevent it by dousing a camp fire or keeping chemicals away from an open flame, but the truth is, you can't prevent it from ever happening. So part of my prevention is to be prepared.
I have a Sentry Fire Safe that I keep my most prized belongings in, but I have a lot of paperwork as well. I have insurance papers and birth certificates and grandma's marriage certificate and old photos that cannot be replaced, and well, you get the idea. Most of these things have no real monetary value, but they are priceless to me. And for these priceless items, I put my trust in Sentry. Sentry has been around since 1930 and making things safe is ALL they do! On top of that, it's ALL American Made. Yes, I'll be putting my trust in Sentry!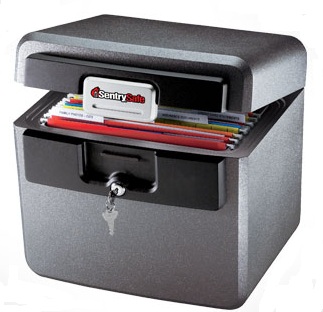 I have the Sentry Fire-Safe HD4100. It is specifically designed to keep your paperwork, CD's, and DVD's safe; and this particular model is about the size I need. You should remember though, once you start deciding what you want in there, your list keeps growing. Perhaps before you actually go to pick out your own, you should start collecting all of the things you want in it so that you can get the size you need. At first thought, most people think, "Oh, I only need space for a few pages of paper." But once you physically collect all of the items that you want to put in there, you will be surprised at how much room you really need in your Fire-Safe.
Let's look at some of the features of the HD4100.
Features:
ETL Verified 1/2-hour fire protection for CDs, DVDs, USB drives and memory sticks up to 1550°F
Privacy Key Lock
UL Classified 1/2-hour proven fire protection
Waterproof Seal-ETL Verified
In-lid holder for CDs and DVDs
If you are like me, you're thinking, "A half an hour isn't very much protection." Normally, I would say the same, but according to the National Fire Protection Administration, it says that in 3-1/2 minutes, a fire can reach over 1100 degrees. I am sure that some fires are hotter (depending on the circumstances) but I assume the National Fire Protection Administration knows what they are talking about. So I am also assuming that the average home fire is 1100 degrees. Since the HD4100 will protect up to 1550 degrees for CD's, DVD's, Memory Sticks, and USB Drives, I figure that my paperwork will be protected with an even hotter fire.
On top of those features, Sentry will also replace your Safe if you should ever have a fire. That in its self is fantastic. Try to get that out of some other brand. It isn't going to happen.
I contacted Sentry and they are allowing me to give away this exact model. So if you would like one of your own, I have just the thing. When I get the details worked out, click on the link and enter to win your very own Sentry Fire-Safe HD4100!
So, do what you can to prevent fires and be prepared in case it strikes.
Take care and be safe,
Mark