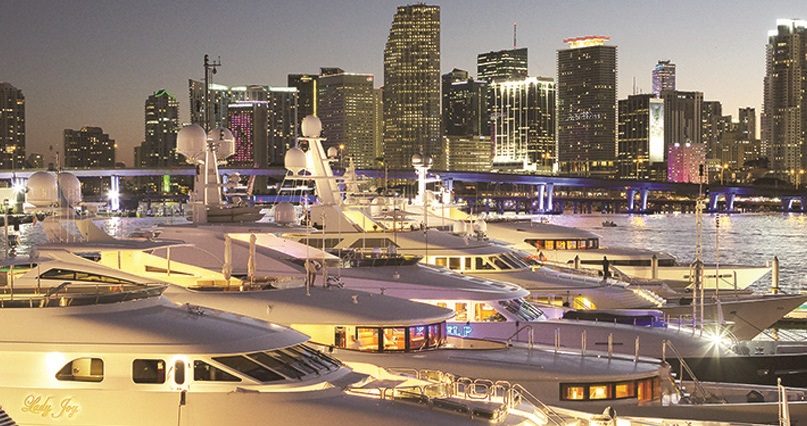 The Miami Yacht Show Offers A Glimpse Into The Uber Wealthy Lifestyle
Every year around Valentine's Day, thousands of people flock to South Beach for the annual Miami Yacht Show. Hundreds of motor yachts, sportfishing yachts, mega yachts, and long-distance trawlers line up against the floating docks in the tropical waters for 4 days of fun, excitement, and even a few mega-sales. Millionaires and billionaires come to the show from all over the world to shop for the latest models, rub elbows with other yachties, and tour some of the most expensive fiberglass floating in Florida waters.
This year the Miami Yacht Show will be moving to its new location at One Herald Plaza between the Venetian and MacArthur causeways. This is not to be confused with the Miami Boat Show which is located at the Miami Marine Stadium and focuses more on smaller boats. The Miami Yacht Show alone is said to attract close to 30,000 visitors over the week and contribute more than $475 million to the local economy.
Show leaders have made a variety of arrangements this year to help attendees get from some of the 3,500 parking spaces or local hotels. Shuttles, water-taxi's, and of course, Uber, can get you close enough to the entrance that walking the rest of the way isn't too far. The new Brightline train running through South Florida can also bring in anyone living from West Palm Beach down to Fort Lauderdale (use code YACHTMYS for 25% off ticket prices). And of course, there are always helicopters for rent that will drop you in designated areas right by the show.
Whether you are going to shop or just want to take in the sights, there are several amazing new yachts making their world premiere at this year's show.
Viking Yachts 38 Billfish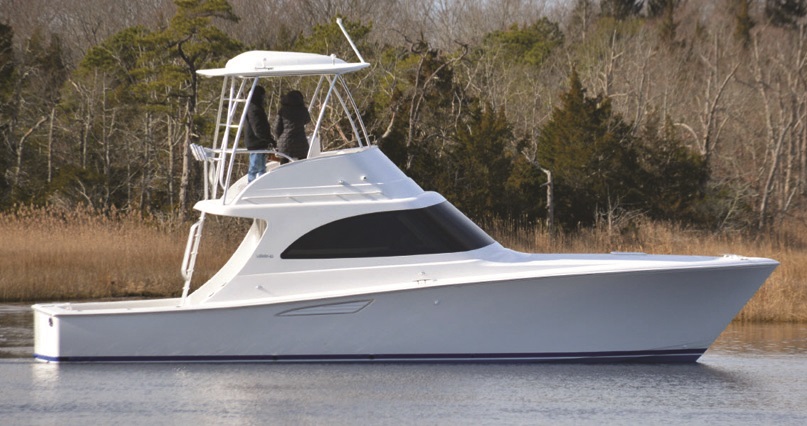 It was only a matter of time that a new Billfish model would be created after the success of the 37 Billfish. Viking Yachts are known for their larger-than-life sportfishing yachts that reach over 90-feet in length. The Billfish series is meant to be an entry-level model, but with the amenities on board the new 38, it hardly feels like a beginner's yacht. The new 38 has a re-designed hull than the previous 37, offering greater fuel efficiency and a larger cockpit space for fighting fish.
Absolute Yachts Navetta 48
The Italian manufacturer continues to make waves in the boating industry with their flybridge and cruising yacht models. The Absolute Navetta 48 has the best of both worlds. Her hull shape and engine choice offer a very efficient performance for cruising, yet it still has many of the same entertainment features of flybridge motor yachts. And while she may look luxurious and very expensive, Absolute Yachts made sure that the final price of the Navetta 48 was going to be very competitive with the other boats in her class.
Prestige Yachts 590 Flybridge
The French boat builder has done it again with the new 590 Flybridge that is sure to set the American market on fire. Prestige Yachts aim to be your floating home on the water and feature amenities in the salon and staterooms that add to a level of comfortability not seen in yachts this size. There is even an on board command and control monitoring system that allows you to adjust all functions on board right from a smart phone app.