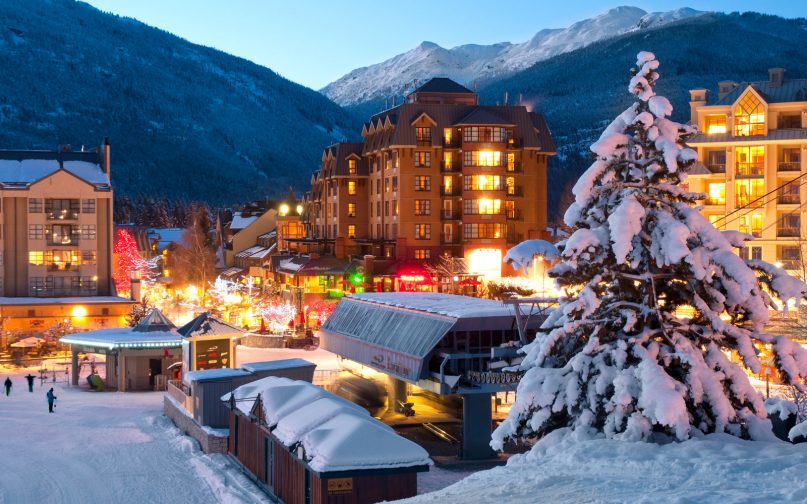 Winter vacations are a great idea for the holidays or to treat yourself during the early bit of a new year. Regardless of your reason for going, there are plenty of great ideas for a winter vacation. Maybe you love the winter season and are looking to embrace its offerings as much as possible. Perhaps you aren't a fan at all and are looking to escape the cold weather somewhere more your speed. Thankfully, there are options for either of these and anything in between. The following are just a few potential vacations that are a great fit for virtually anyone.
Travel to Rome
If you don't mind cold weather, then that's actually the perfect time to visit the magical city of Rome. You'll beat the usual tourist crowds by visiting in the early months of the year, so you'll have plenty of time to visit the historic Coliseum, as well as the plethora of other sights to see. Of course, you can't deny yourself some of the night life and experiencing the food, culture, and famous wine.
You'll likely want to research locations you're most interested in visiting, as even an entire week isn't enough to see what the city has to offer. It can often be worthwhile to spend a little extra on tickets that will let you skip most of the lines or settle on viewing the exterior of certain locations. Time isn't really something you can afford to waste on this trip.
Whistler
Perhaps saying you "don't mind" the cold weather is an understatement. If you truly love the winter season and are looking to make the most of it, you might consider heading up to British Columbia for this world class resort. While it will also have a "world class" price, most winter sports enthusiasts would say it's worth it to experience one of the best resorts available.
Thankfully, it's easily accessed by virtually any means of transportation, so this part of the trip doesn't have to be that expensive. While the resort caters to those at all levels of winter sports, it will be exceptionally rewarding to experts. With a Winter Olympics holding reputation and over 200 different runs, this resort should satisfy any enthusiast's craving.
Best of all, the resort is about more than just skiing/snowboarding. There are also more casual activities like tubing and zip lining, and it's a good visit during other seasons as well. If you decide to vacation here later in the year, it becomes a biking resort in the summer.
A Blissful Escape
If you aren't a fan of colder weather, then you may be more interested in a site for shore eyes. There are plenty of seaside locations that are great escapes from the winter months. There are endless possibilities from gambling to custom surfing lessons.
If you really want to go big on a "summer" experience during the colder months, then Hawaii can be a great choice. It's certainly unique from a geographic perspective. The famous black beaches, rainforests, and dry lava are all great sites to behold. It offers outdoor adventure, a luxurious atmosphere, and some of the best surfing opportunities in the world for those so inclined.
If you aren't the biggest fan of the water, or simply don't want to run up a hefty bill for some of the more traditional tourist attractions, you might simply spend some time on a local shore. Enjoy the sea air, visit some local shops, and finish your evening with a warm crab dinner. While there are plenty of high end options, your escape never has to be a pricey one. Occasionally, the simple things are the most rewarding.