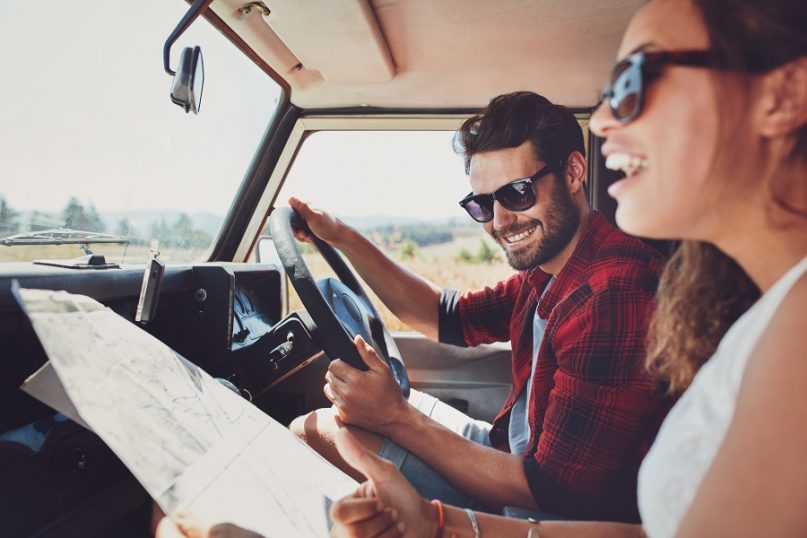 Visiting New York is the experience of a lifetime as it is largely regarded as the 'city of dreams' that attracts millions of tourists every year. It is home to iconic landmarks such as the Statue of Liberty and the Empire State Building, but is known for its dense population and its busy streets.
Preparing for your trip in the hustle and bustle of the 'Big Apple' can be a complicated and daunting process, but here are ten top tips to ensure that you have a great time in one of the most popular destinations in the world.
Plan Your Itinerary
There are so many places that you will want to see while you are in New York. More than likely you will want to do more things than you will even have time for. The best way to ensure that you utilize your time as much as you can is by planning your itinerary in advance.
When you plan your itinerary, you should be sure to do your research online at some of the best places to stay and eat while you are in New York. You could also ask around your friends and family who have been to New York and ask them for recommendations.
Getting There
It is essential that you arrange your flights to New York carefully, and if your journey will include a long-haul flight, that you compare prices and connecting flight options. Once you land in America you may need to book flights to New York. You should check out Porter Airlines when booking your flights as they are a well-established regional airline based in Toronto.
Use the Subway
Even though whenever New York is filmed for TV or movies you will see the roads full of yellow taxis zooming around the streets, most New Yorkers and tourists instead tend to use the subway. This is a much cheaper way of getting around New York and can often be quicker as the traffic in the city is so congested. A 20-minute cab ride can set you back around $40 whereas the subway is usually under $3. Save your money to spend on excursions instead of spending it on long and boring taxi journeys.
An extra tip when using the subway is to be wary of the empty car on the subway. Often, if a busy subway car arrives with commuters all crammed into one carriage and there is a suspiciously free carriage, tourists will rush to the empty carriage. But do not be tricked! If the locals are avoiding it then so should you (this rule pretty much applies to everything in New York). It is likely that the empty carriage is unoccupied for good reason, i.e. broken air conditioning or a terrible smell!
Pick Up a Guidebook
You may think that in the internet age of social media, travel blogs, and Google Maps, that guide books have become extinct, but they can be a great place to keep all your sightseeing information together. They have great suggestions on places to eat and drink as well as some of the less well-known beauty stops in the city.
They are aimed at tourists, so will be able to offer you clear and informed advice on how to best spend your time. Although don't worry about having internet withdrawal symptoms, as many guide books now come with an online app to help navigate you to some of their recommended spots.
How to Hail a Cab
If you decide to skip the subway and take a cab instead, then you may not find hailing one down as glamorous as the movies make it look. Hailing a cab can be a chaotic and often unsuccessful experience. You should look out for taxi tops that have their light on, as this indicates that they are free and can stop to pick up passengers. However, if a cab goes past that does not have their light on, then it means they already have passengers on board.
Cabs in New York can get very busy and in demand during busy travel times, so make sure you allow yourself plenty of time to hail one down.
Explore Outside of Manhattan
While Manhattan is well-known for being the 'land of opportunity', it is also infamous for its expensive living costs and increasing rent prices. Due to this, many locals and businesses have taken their shops and restaurants outside the central borough into places like Queens and Brooklyn across the water.
You should ensure that you set aside enough time to explore the areas outside of Manhattan so that you experience all that New York has to offer. On the borders of Manhattan, you will find delicious and authentic food from all over the world, as well as one-of-a-kind shops. New York is remarked on for its variety and diversity, so make sure you get the full experience by trying out different things.
Try Local Restaurants
You may naturally head for the chain restaurants that you recognize while you are abroad, but when in New York be sure to try out the independent local places to eat to ensure that you experience the authentic New York life. You will find most New Yorkers eat in locally run businesses instead of chain restaurants, as it is often cheaper and tastier.
You should also download helpful apps such as Google Maps and Yelp, which will show you the different places to eat nearby and also gives you the option to insert your budget so only restaurants that are within your price range will be suggested. Don't assume that you must spend a fortune on eating out every day in New York as there are some cheaper options available.
Be Prepared to Spend Money
Although there are cheaper options available, you will have to be prepared to spend a few dollars while you are out and about in New York. As one of the most sought-after destinations in the world, New York doesn't come with the cheapest price tag.
The average alcoholic beverage is around $12 so if you are planning a night on the town in New York then you should expect for it to set you back a decent amount of money.
Wear Comfortable Shoes
A trip to New York will require a lot of walking round, so do yourself a massive favor and make sure you wear comfortable shoes. Even though Manhattan isn't that big an area, walking from one landmark tourist spot to the next can be a long distance, especially if you are wearing uncomfortable shoes. So be sure to invest in a pair of easy-to-walk in shoes and wear them in before you arrive in New York!
Tipping
In New York, and the majority of America, tipping is an essential aspect of eating out. Waiters and other service staff generally get paid very little, so rely mostly on topping up their wages with the tips they get. The standard tipping rate is around 15-20% and you should never tip below 15%. Most New Yorkers tip 20% (unless the service is terrible of course). Don't forget – it is standard practice to also tip taxi drivers.
It can be really beneficial to plan your trip to New York as it can ensure that you have the holiday of a lifetime and allows you to make the most of your time in one of the most influential cities in the world.