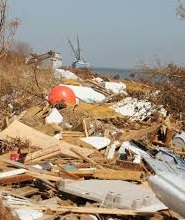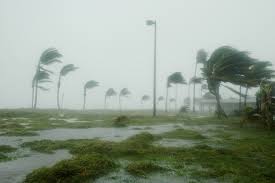 Hurricane Michael has officially hit land and the damage and destruction that this storm has done is unthinkable. For those that are in the Hurricane Michael path, our thoughts are with you and your family during this extremely difficult time.
A hurricane is a force of Mother Nature that can do major damage. Wind strength can vary but it can be in excess of 150 mph and last for days on end. Hurricanes have the capability to get stronger as they get closer to land so it's important for everyone in the path of hurricanes to understand to take cover immediately, or evacuate safely if possible.
Where is Hurricane Michael? 
Those who live in parts of Florida like Destin, Panama City, and the surrounding areas and states or are near beaches such as Panama City Beach and Mexico Beach are in the path of Hurricane Michael.
If you've been following the Hurricane Michael radar, you know that it's considered a category 4 storm that's causing mass destruction to anything in its path. At one point in time it was downgraded to a Category 3, but then the hurricane suddenly picked up force and speed right before it hit landfall.
One of the wind gusts recorded showed 130 mph at Tyndall AFB before the power was lost. Reports have been coming in from all over the state of Florida that wind gusts have been closer to 150 mph during certain parts of the storm.
Due to the intensity of Hurricane Michael, the Hurricane Michael radar is showing that this storm is stronger than Hurricane Katrina that hit Louisiana several years ago.
Hurricane Michael damage estimated to be in the billions of dollars 
At last report, it was estimated that the damage done by Hurricane Michael was over 30 billion dollars and counting. As long as the storm stays as intense and strong as it is, those numbers will more than likely keep rising.
As of today, there have been 6 reported deaths due to the path of Hurricane Michael. Emergency efforts are out trying to help and locate people day and night and doing anything that they can while they themselves are battling the storm as well.
If you are wanting to watch the Hurricane Michael live stream, you can tune into the weather channel hurricane news reports or google and see if there is an active Panama City Beach cam that can give you an inside glimpse of what is happening in the path of Hurricane Michael.
For all the people and residents that are in the path of this hurricane, stay safe. Remember to not try to cross standing water and to do what you can to alert emergency rescuers of where you are.
The entire country that is not in the path of Hurricane Michael is watching and sending positive thoughts your way.  May the storm move quickly and do the least amount of damage possible so that the cities and states in its path can start a quick and speedy recovery.
It's times like these when the beauty of a nation shines through from all the outpouring of love that happens. Once the storms of Hurricane Michael diminish, volunteering opportunities will be needed and available and hopefully we will all do our parts to do what we can to help those who were in the path of this destructive hurricane.
We can be their rainbow after this storm.