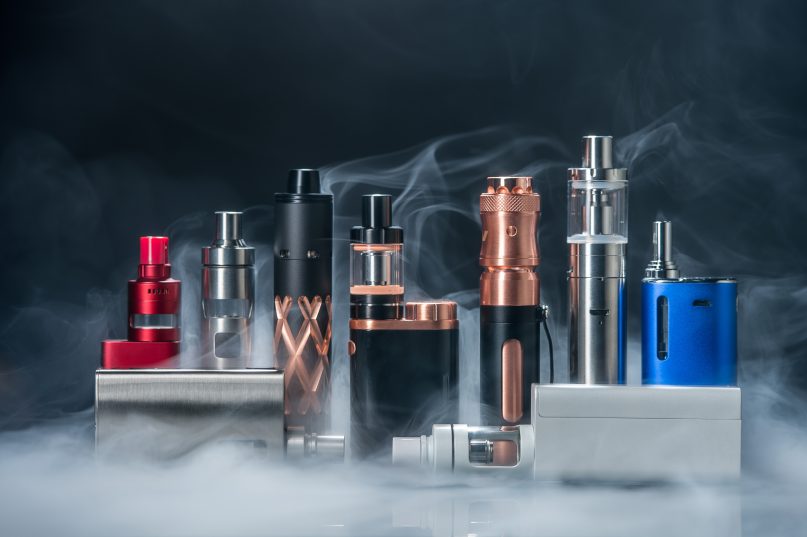 When you think of the term vape, what do you envision? If you're like most people and you have not yet been introduced to the vape world, you most likely think about the skinny vape pens you see people using everywhere, or the small rectangular vapes that you can easily find in convenience stores and gas stations. While these are certainly some of the most common and easiest vaporizers to get a hold of, there are other types of vaporizers out there. For those who are looking to get something a little larger and portable but aren't sure exactly what they should be looking for, here are some of the most desirable characteristics that you should seek out when you are shopping around for a vaporizer.

Smaller vaporizers typically don't feature temperature controls but instead allow you to press a button and then vaporize the contents within. While this works for vape oils, users will find that it doesn't work so well with other substances that vaporizers are able to handle and even the ones that have preset temperature settings still don't perform as well as you would like. When you are shopping around for a portable vaporizer, you should look for a vape that has precision temperature control. If you're vaping herbs or concentrates, precision temperature control allows you to release different flavors and experiences at varying levels of heat so that you are able to enjoy what your substances have to offer.

Interchangeable batteries or pass-through charging

Although most vaporizers offer batteries that can last a while, there is still the issue of having to wait while your battery charges after they die, which can take quite a while and keep you from vaping. Some of the best properties of a vaporizer are interchangeable batteries or pass-through charging. With interchangeable batteries, you can remove the batteries and place fully charged batteries into your device while you wait for your old batteries to charge up and then repeat the process so that you never have to wait to use your vaporizer. Similarly, pass-through charging gives you the opportunity to continue using your vaporizer while it charges, which is not an option that all vaporizers provide. If you want to keep using your vaporizer without having to wait, seek out a device that has interchangeable batteries or pass-through charging capabilities.

Proper heating methods

Vaporizers utilize two different heating methods: conduction and convection. Conduction heating is when the substance such as an oil or an herb comes into direct contact with the heating mechanisms so that it heats up and vaporizes the substance. With convection heating, the substance is held above the heating mechanism so that hot air surrounds it and gradually bakes it to the point of vaporization. Convection, while it takes longer than conduction, is generally considered to be the best since there is no chance of burning the substance due to the lack of direct contact with the heating mechanism. However, there is also the possibility of using a hybrid heating system as well, which should be taken into consideration when you are looking for a vaporizer for your very own.

Despite these qualities, there is one thing that is more important: ease of use. If your device is not easy to use or if you are new to vaping and don't want something overly complicated, you'll want to reach for a vaporizer that is simple but still high-quality. For example, the Exxus Snap would be one of the best vaporizers to choose for a beginner as it provides the user with great functionality but in a way that does not make them have to study how to use the device. No matter what vaporizer you choose, make sure that it meets your needs and provides you with the best vaping experience possible.