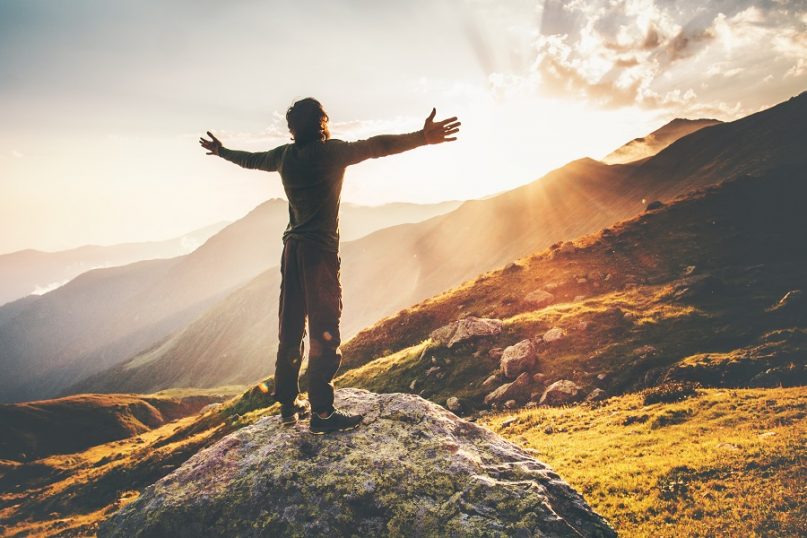 Phoenix-Mesa Gateway Airport is ideally located in the Phoenix metropolitan area—which includes the fastest growing county in the country: Maricopa. It is easily connected to any of the 27 cities and towns in the region via 9 highways and near the ever-expanding Valley Metro light rail.
This access to the region makes it easy for students to gain an education at facilities near Phoenix-Mesa Gateway Airport and provides the Greater Phoenix area businesses with a highly skilled and educated workforce. Here are some of the options for employers and students who are located in the region.
Arizona State University: Aerospace Engineering
In 2019 Arizona State University was ranked number one in innovation for the fifth year running, and it boasts one of the top aerospace engineering programs in the country. Students from across the globe flock to Tempe to study at the Ira A. Fulton School to learn under its award-winning faculty. It's also one of just five university research teams funded by NASA Aeronautics' University Leadership Initiative to explore improving aviation.
Within the aerospace engineering curriculum, there are three tracks to choose from while working toward a BSE: aeronautics, astronautics, and autonomous vehicle systems. Each track provides hands-on and technical learning opportunities to enhance one's on-the-job readiness upon graduation.
In addition to the undergraduate degree, ASU also offers aerospace engineering graduate degrees and countless ways to learn outside of the classroom, such as through regular seminars. Past seminars have included topics on "Investigating Well-Bounded Turbulence in Direct Numerical Simulations," "Should Active Flow Control (AFC) Become a Design Tool in Aerodynamics?" and many more.
Arizona State University: Supply Chain Management
Educational opportunities abound at ASU, and another option includes the field of supply chain management. This W. P. Carey School of Business program is consistently ranked in the top five nationally by US News & World Report.
Ensuring the supply of goods and services flowing through a company to the customer closely match demand is essential for the success of global businesses like Honeywell, The Boeing Company, and Northrop Grumman—each of which operates in the Phoenix metro area. These skills are also critical for many who work within the airport itself. Delivering products to their destinations is the role of these individuals, and ASU provides this top-notch education near Phoenix-Mesa Gateway Airport.
It's easy to access many ASU campuses from the airport, but the master of science in supply chain management is also a degree offered online:
This online degree provides a thorough training in the technical elements of data and modeling, purchasing and procurement, and logistics to help graduates understand how to manage not just the flow of products, but also the processes that generate them.
Arizona State University Polytechnic Campus: Aviation
Education near Phoenix-Mesa Gateway Airport is easily accessible. In fact, just steps from the airport you can find the ASU Polytechnic campus. You'll find a multitude of opportunities to advance your career there. This includes the ability to earn a degree in aviation.
Students can choose from a bachelor's or graduate degree path in air traffic management, air transportation management, aviation management and human factors, graphic information technology, professional flight, and many more.
One of the top reasons to choose this program is access to the flight simulators and aviation lab. Here one will find state-of-the-art flight simulators that prepare students before they step foot in a plane. This lab also includes an air traffic control simulator room so students can get a true sense of the operational movement at an airport.
Chandler-Gilbert Community College (CGCC) Williams Campus: Aircraft Maintenance Technology
Another educational facility that's just steps from Phoenix-Mesa Gateway Airport is the CGCC Williams Campus, where students have many opportunities to further their education. One aviation-related option is aircraft maintenance technology.
This technical associate's degree is designed to provide learners with the knowledge they need to excel on the job. Classes include topics on aircraft turbine engines; airframe assembly, inspection, and welding; aircraft landing gear; engine fuel systems, fuel metering, and induction systems; propeller systems and engine inspection; and much more.
This program is specifically designed for those who hold a Federal Aviation Administration powerplant certificate or who desire to specialize in structural aircraft maintenance and repair. Learn more about this hands-on program.
Chandler-Gilbert Community College Williams Campus: Airway Science Technology, Flight Emphasis
In addition to the technical aspects of aircraft repair and maintenance at the Williams Campus, there's also an opportunity to learn to fly commercial, agricultural, public service, corporate, and private planes. The best part is that this associate's degree is offered to both full- and part-time students. And in addition to learning the technical aspects, it will also prepare individuals to sit for the FAA written and practical exams.
CGCC offers numerous different course tracks to meet the needs of individual students:
Track I: This includes a commercial pilot certificate with a single-engine airplane land rating, the multi-engine rating, and the flight instructor certificate with the single-engine airplane land rating.
Track II: This track includes the commercial pilot certificate with helicopter rating, instrument rating, and the flight instructor certificate with the helicopter rating.
Track III: This is the same as Track I with the addition of experience in the actual aircraft or simulated operations of a small, unmanned aircraft system, as permitted by the federal regulations.
For those looking at education near Phoenix-Mesa Gateway Airport, opportunities abound. Everything from aviation-related certificates to associate's, bachelor's, and master's degrees are conveniently available within steps or just miles of the airport. But the list of advancement doesn't stop with aviation. Between the local community college and the countless degrees at ASU, education is available for those just starting out, as well as life-long learners who have the desire to pursue knowledge.