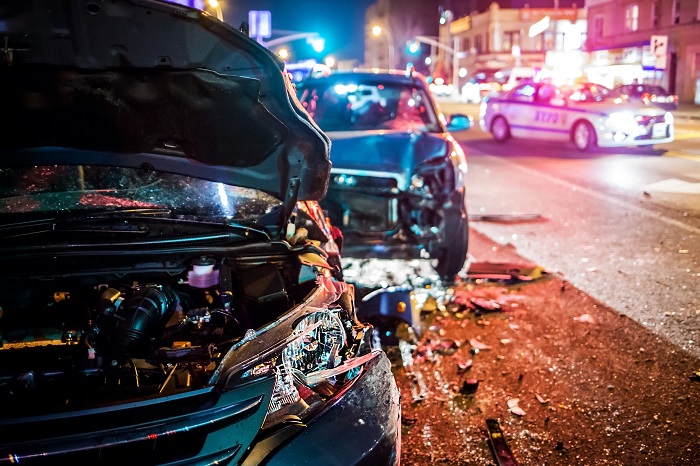 Car crashes are the number one cause for post-traumatic stress disorder (PTSD), as well as long-lasting mental health issues that include anxiety and depression.
Sadly, the stress after a car accident tends to build up. The victim might be left with injuries, expensive medical bills, and she'll likely need legal advice to receive the compensation she needs. All of these factors can worsen someone's emotional trauma. Therefore, to avoid an even more traumatic experience, the victim should know how to proceed after the accident.
The following topics cover tips on how to cope with trauma and mental distress at this trying time.
Find a Personal Injury Lawyer
As the victim of a car crash, You have the legal right to claim for the monetary compensation you deserve. While it sounds easy, you won't be dealing directly with the at-fault driver, but with his insurance company. Essentially, that means you often won't receive the maximum amount of money you can for the loss of a car, or even worse, physical injuries or the loss of a loved one. And that's when a car accident attorney will fight for your needs.
It's understandable that most people want an uncomplicated way out of this situation, preferably one that doesn't involve attorneys. However, there's a reason why auto-accident victims are entitled to the right amount of compensation—it's not a fight for money, but an amount that seeks to help the victim cope with loss and suffering. According to the Maryland car accident lawyers, victims can and should recover the following:
Medical expenses—accidents may cause serious injuries that require immediate medical attention such as broken bones, traumatic brain injury, among other issues. The injured person should receive enough financial compensation to cover medical bills that result from the injuries.
Property damage—in case the vehicle needs replacement or costly repair.
Lost income—in the case of wrongful death, family members may also receive compensation. This is valid for any income lost due to the accident.
In short, a personal injury attorney won't go through the situation for you, but with you. Find yourself a good one.
Look for a Good Online Therapist
In-person therapy isn't the best approach right now due to the COVID-19 pandemic. That's why most therapists are now focusing on online therapy, which you may as well call virtual therapy.
During the days after a car crash, it's natural to feel lost, guilty, and several other harmful emotions. If you or a family member is injured, at-home rest and recovery are necessary. In this case, there's no better way to take care of both body and mind than to schedule an online appointment with an experienced counselor.
If you live in the state of Maryland or the DMV area, consider sessions of teletherapy in DC. Even if you can't leave the house, you'll be in touch with only the best therapists who work under HIPAA regulations and will work closely with you to cope with uncertain circumstances like this one. If you're not in the DMV area, you can still search for the best virtual therapists near you.
Speed Up Recovery with a Physical Therapist
Depending on the car accident you were in, you might be left with only a few bruises, or in worse (but not the worst) cases, a few broken bones. As stated earlier, rest is strictly necessary until you or the injured person can return to their normal routine. For some people, though, not having a daily routine will negatively affect their mental health. Questions such as, "When will I be able to walk/move normally again?" can bring a significant amount of anxiety.
With physical therapy that specializes in auto accident injuries, you'll follow a professional's exercise plan to faster recovery. This will lessen the daily consumption of painkillers and other drugs that may be harmful to your system. And yes, there are online sessions of physical therapy available during the tough times we're living in.
Whatever your personal injury case is, by no means should it be overlooked. By following the above steps you'll be able to receive the money you need to treat your physical injuries and get professional help to leave this problem in the past.