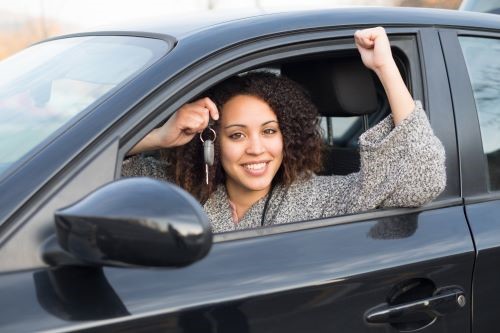 Refinancing your loans is all the rage right now. You've probably heard colleagues or neighbors talking about refinancing their mortgages or student loans to decrease their monthly payments or secure a better interest rate. It's a popular option to consider Oregon refinance, as the goal is to save you money in the long run. And it's offered to you as a way for a new lender to take over your debt in a manner that benefits both parties.
But did you know something else you can refinance is your auto loan?
While some auto loans are required to be paid back in full within 60 or 72 months, others can require years of monthly payments to knock out. It all depends on what you agreed to when you purchased your car.
When you originally bought your car, maybe what you cared about a few years ago was securing the lowest monthly payment. In that case, you may have agreed to longer loan terms knowing that you would pay more interest over the years, but the monthly payment was within your budget.
But what if you want to pay your loan back faster and secure a lower interest rate? Then it might be time to speak with an Oregon refinance lender.
You might be thinking, why would I refinance an auto loan? No one I know has done that. But that's because the circumstances need to be just right. Thankfully for you, now might be one of those prime times.
Here are four reasons why you should refinance your Oregon auto loan:
Interest Rates Have Gone Down
Interest rates are regularly changing at financial institutions. That's why you're regularly hearing phrases like "lock in our lowest rate of the season." And now is certainly one of the lowest rates of the season, or of this year, even the last few years.
Refinancing your auto loan might be the right option for you now. No matter when you purchased your car, it's likely that any rate you get now will be lower than what you originally agreed to.
Articles about historically low interest rates are all over the news, and while the trends suggest this may last a little while, it never lasts forever. So it's best to take advantage of the timing when it presents itself.
Your Financial Situation Has Improved
When you paid for your car a number of years ago, you may have been looking for a specific monthly payment, as that was all you could afford at the moment. You just needed something safe and reliable to get to work. Now, years later, you find yourself in a better financial space.
You have more flexibility in your budget and maybe even some savings set aside. While you don't want to refinance your auto loan and accept terms that will once again leave you with little wiggle room in your budget, if you can afford a higher monthly payment, you may be able to secure the most favorable rates with a shorter-term loan.
If you have the funds to accept a shorter-term loan, you're often in a position to secure the best rates. And it's still better than just paying off the original loan early, as you'll still save on interest.
Similarly, you may have the same salary as when you purchased your vehicle but you've paid off your some additional debt and have an on-time, positive-payment history that has improved your credit score. These changes alone could put you in a good spot with an Oregon refinance lender.
You're Planning for a Future Car & Want This One Paid Off First
While it's possible to purchase a new vehicle even if you haven't paid off the first, you'll be in a better financial situation if you have the first one paid off in full.
When you bought the vehicle you have now, maybe you were single and knew that a Jeep Wrangler outfitted for every outdoor adventure was the only option for you. But now that you're engaged and you and your future spouse are already talking about when you want to grow your family, your vehicle might need to grow too.
The Jeep might work well for your first child, but having easier access to the backseat with other family-friendly accessories may be in your future. And refinancing is another great way to pay off your auto loan quickly while saving money.
Your Financial Situation Is Worse
Life happens, and maybe you could easily afford the monthly payments on your auto loan when you applied years ago, but now it's harder to make ends meet. You would really like to free up more funds, but how?
Refinancing might be the answer here too.
Maybe you originally chose the shortest loan terms and secured a good rate, but right now you really want to spread out the monthly payments. So see what your rate would be if you refinance for a longer-term. Interest rates are so low right now that you may be able to maintain a great rate while freeing up money with a longer-term loan.
While now is an ideal time to refinance auto loans, given the continuously dipping interest rates, there are still some questions to ask so you know if it's right for you. Are you almost done paying off your loan? Does your car have a high mileage? Will you really be saving money?
To help you truly understand the best choice for you, speak with an Oregon refinance specialist. At Central Willamette Credit Union, we help customers in your neighborhood refinance auto loans on a regular basis. Let's work together to see if we can save you money.