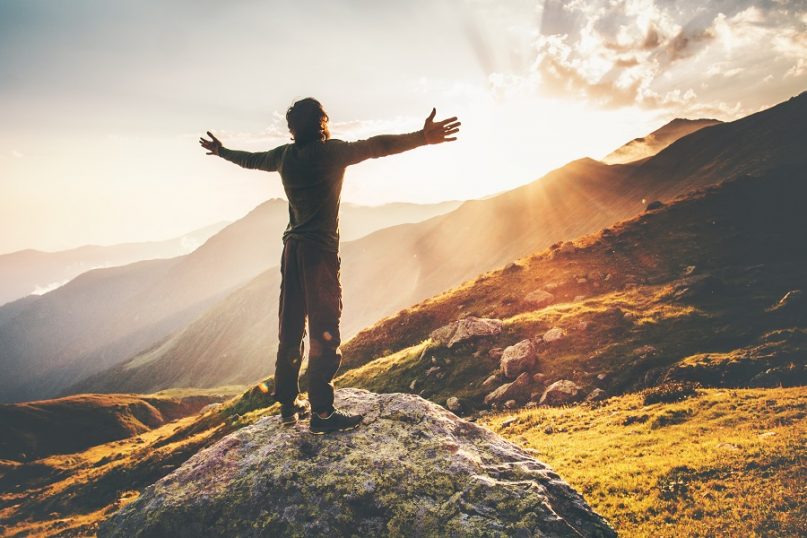 You've hit rock bottom, or are simply tired of dealing with the same problems and living out the same situations. You want to move on with your life. You also think something major has to take place for you to do so. You imagine yourself screaming from the top of a mountain about your changed ways and dream-like life.
Believe it or not, you don't need to hit rock bottom or experience a life-changing milestone to change your life. Here are five ways to give yourself a clean slate.
End Bad Habits
You will never become the person you want to be until you end the bad habits. You won't be able to grow and you'll continue to bury yourself in holes. It's important to realize how you're affecting yourself and all of the relationships surrounding you.
While everyone has different problems, if you struggle with addiction, then you might never get better until you seek help via a rehabilitation center. Of course, sobriety is an on-going process, and aftercare services can help alumni maintain sobriety once their treatment programs have concluded.
You have to identify your problems in life, why they're occurring, and end all bad habits if you want a clean slate. We all wish for miracles to happen, but taking reasonable and honest approaches is how people truly change their lives.
Learn Why You Feel The Way You Do
We all feel and react differently to certain situations. During the quest for a more fulfilling life, it's essential to learn why you do the things you do and feel the way you feel. You might be able to do that on your own with reflection, by talking to people close to you or seeking professional help via a therapist. If you constantly worry about a problem, overreact to situations that have simple solutions, or feel unhappy about any area of your life, then therapy can help.
Learn How To Forgive Yourself
You're putting in the work to become a better version of yourself, but the journey continues with learning how to forgive yourself for the mistakes you've made. You might have busted mugshots (GoLookUp collects mugshots in real-time and can also find arrest records, police reports, and more) on the internet if you've gone through legal troubles, or feel bad for wronging someone. No matter how severe, you need to learn how to forgive yourself if you want to move forward with your life.
Photo Credit: Dawid Zawiła from Unsplash
Let Go Of Your Past Self
Part of forgiving yourself is letting go of your past. A big step in this process is to practice mindfulness by being grateful for the things you have, the journey you've been on, and where you currently are in life. Whether you wronged someone or not, all you can do is apologize for the mistakes you made—you can't force someone to accept your apology. But you're still allowed to move on with your life once the problem has been identified and resolved as best as possible—you're on your way to making your life better.
Follow A Healthy Plan And Make Tweaks
We might think paths are clear and straight ahead, but that's not how life works. There will always be bumps in the road and left turns. If you want to give yourself a clean slate, then you have to follow a healthy plan and make on-going tweaks. Some days are going to be tougher than others and what works one day might not work the next. If you continue along with a healthy plan and make tweaks and adjustments, you'll be capable of adapting to any situation and will continue your clean-slate adventure.