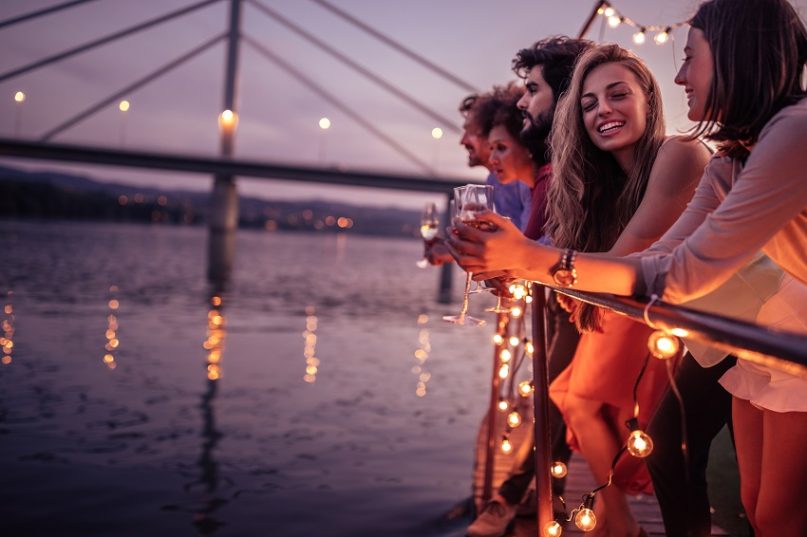 New York is a massive state with countless things to see and do, but Long Island stands out as a shining star that's unlike anything else in the state.  Compared to the Big Apple and the rest of the state, there's nothing else quite like this.
Here's how Long Island compares! 
Long Island is More Laid Back
If you're tired of the hustle and bustle of NYC: it's time to take it slow on Long Island.  This area knows how to hit the breaks and enjoy a good work and life balance.  You can drive into the city for work and climb that corporate ladder: but on weekends, your time is your own, and you can enjoy fresh air and peace.  This is a massive perk for most people.
This Area is More Walkable
Regardless of where you are in southern New York, it's hard to find an area that's walkable the way Long Island is.  These streets are safer and cleaner and have sidewalks that allow for easy passing of strangers and commuting.  
This means you don't have to feel worried about walking to the store at night or letting your child walk to the park to play with friends.  
Of course, there are some smaller areas where walking might be less common, but most of the island is very walkable.
The Cost of Living is Lower and Higher
The cost of living here is a mixed bag.  Although it's far more affordable than Manhattan and most of New York City, it's also incredibly expensive when compared to upstate New York or Western New York.  This cost is due, in part, to the tightly-packed land and the close proximity to NYC.  Although there are some more affordable pockets, and you can get a roommate if you want to rent affordably, a lot of it is pricier than the national average.  
There are Endless Beachy Vibes
Beachy vibes can be startling when compared to some more central areas of New York.  With the countless trees and forestry inland, it's hard to think of how close you are to a beach that feels as sublime as those on Long Island.
This can make for a fantastic beach vacation, or if you look at Long Island houses for sale, you can buy your own slice of paradise at any time. 
Fantastic Vineyards and Farming
Although upstate New York is known for orchards and apples: Long Island is known for its wine.  Getting a glass of wine here is like slipping off on vacation with every sip.  The vineyards are beautifully green and incredible to explore- especially since many have on-site lodging so you can enjoy taking in the views over an extended weekend.  They're also incredibly quiet compared to the hustle and bustle of the Big Apple.
Long Island Will Stun You! 
If you're looking for a trip that will leave you in love with the area: it's time to head to Long Island.  This area has everything for anyone who wants to go looking for it.