Britax Baby Carrier
Review:
As a parent, you want your children close so they are safe and to comfort them. You also want to be close to them. After all, we love our child (or children; whichever the case may be).
I was happy to find the Britax Baby Carrier. It is designed with comfort in mind for both the parents and the child. Just as a backpack is designed to keep the weight on your hips, so too does the Britax Baby Carrier. The waist belt keeps the weight on your hips and the shoulder straps balances the baby's weight. Some Baby Carriers only use the shoulder straps which puts the weight on your upper back. Your back isn't designed for that.
The fabric is Cotton. We all know how comfortable cotton is. And this isn't just cotton, it's ORGANIC cotton. I even like the sounds of that. Another plus is it's machine washable. In fact, let's review the features that the Britax Baby Carrier has:
The Britax baby carrier has so many fabulous features.
It grows with your baby
Your baby can face you or, face forward and enjoy the view
Britax baby carriers saves your back with its unique design
It's ORGANIC
Easy on, easy off
Padded legs for extra comfort
22 inches to 56 inches
Adjustable head support
Machine washable
Specs:
Child Weight (lbs) : 8-32 – Infant insert use recommended for babies weighing between 8 and 14 lbs or until baby's head reaches top of carrier pouch
Product Weight (lbs): 1.25
Waist Belt Range (in.): 22-56
Bib Weight (lbs): 0.125
Material Content: Outer Fabric is 100% organic cotton, Liner Fabric is 100% organic cotton, and Bib Material is 100% cotton
Courtesy of Britax
You can place your baby facing you or towards the front. I usually have them facing me, but I am sure as they grow, they will want to see the world. It's nice that I have the option without buying another carrier.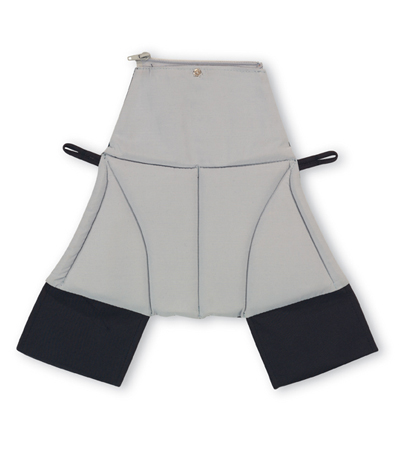 The seat extender that I have is used after the infant insert is discontinued. It is to help spread your child's legs for their comfort and it helps distribute their weight for your comfort as well. The Seat Extender has the following features:
Wider seating area allows your growing child to sit in a natural position when facing inward
Insert design allows your child to wrap their legs around your waist, enhancing longer-wearing comfort for you through balanced weight distribution
For use once infant insert is discontinued
Machine Washable for easy cleaning
The Britax Baby Carrier meets my needs. It is made well to make me feel safe when my baby is in it, and it keeps my hands free to do other tasks when I am not doting over my baby.
If you are in the market to purchase a baby carrier, I think you should consider the Britax Baby Carrier.
I hope this helps,
Mark