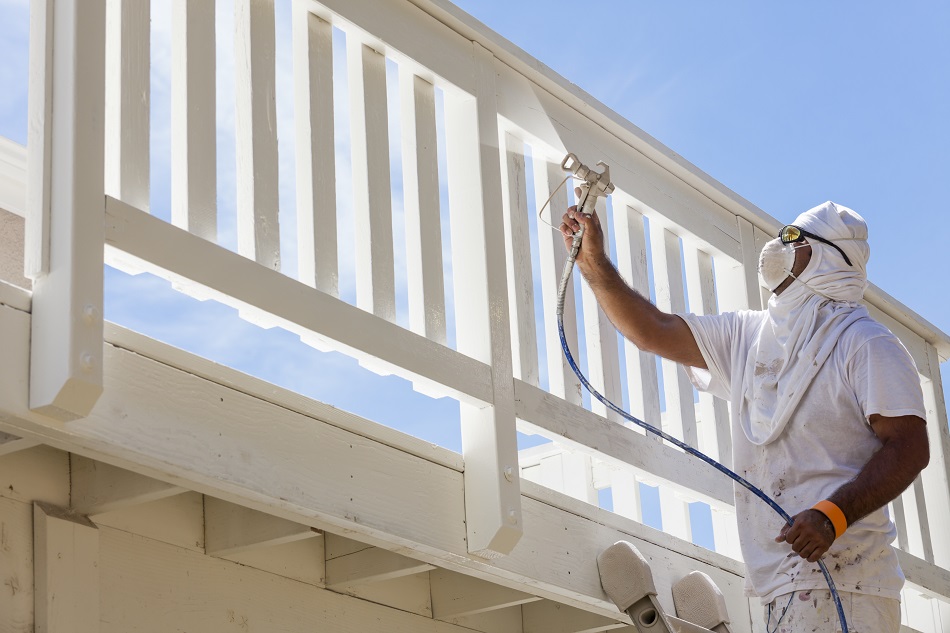 Ryobi Airless Paint Sprayer Station RAP200B
Like most of us out there, male or female, I work for a living. Whether at home, in an office, in a factory, or any other job location, and my free time is precious to me.
So when it comes time to do work at home, I want to get the job done as quickly and efficiently as possible. I recently got a Ryobi 18 Volt 6-Piece Combo Kit. I had never had any experience with Ryobi before, but I really loved my combo kit; it got the job done and it saved me time and work. What's not to love!?!
With another project at hand (painting), I decided to see what Ryobi had to offer. They have several items that caught my eye, but only one that I thought would do the job and do a lot more jobs in the future; the Ryobi Airless Paint Sprayer Station RAP200B.
I want to take the time to tell you why I selected this particular sprayer.
I do a lot of my research on products like you; I surf the web and look for details on the products I am looking for. When I visited the Ryobi website, a drop-down menu displayed all of their product lines and I chose "Painting Products". This page has different products on it and the last item is a "Product Comparison Chart". Now how cool is that!?! I looked that over and decided that the Ryobi Airless Paint Sprayer Station RAP200B has more features and covers a wider range of applications.  If I was only going to do a specific job or was only going to be doing a certain kind of painting, I might have chosen another sprayer. However, I am a "handyman" kind of guy and who knows what I might need five years from now. If I want to paint the house inside and out, I don't want to have to go out and purchase another sprayer.
Included Items:
RAP200 Airless Paint Station
Paint station tool with paint container lid
1/4 in. X 25 ft. Fluid Hose
(1) Elastic Strap
Pistol-Grip Sprayer
415 Reversible Tip
External Feed Roller
9 in x 1/4 in. Roller
Roller Handle
Operator's Manual
Specs:
Horsepower:         1/2 HP Motor Size
Flow Rate (GPM): 0.24
Pressure Rating:   800 – 2800 PSI
Weight:                  35 lbs.
When I opened the box, it was packed really well with everything cross-sectioned off to keep it from being damaged. After getting the unit and parts out of the box, I did a video of it. I will put it below for your viewing.
I haven't actually put it to the test yet. My project won't be for a few more weeks, but I will do an update on it when I do. For now, I wanted to be sure it works, so I am going to do a video on priming it and spraying it. If I get it done, I will include it in this post.
Ok, here is the update. I hope it is helpful…
All-in-all, I am excited about using the Ryobi Airless Paint Station. The unit is self contained (although you can get accessories that make things even easier), and mobile. It appears to be made really well and solid, thus I am assuming that it will be around for a while. I usually take care of my tools so that they can take care of me.
Well, I hope you found this informative and be sure to check back. I will be posting more as I use the Ryobi Airless Paint Station. Then you will know the rest of the story.
Till then, Take Care,…
Mark