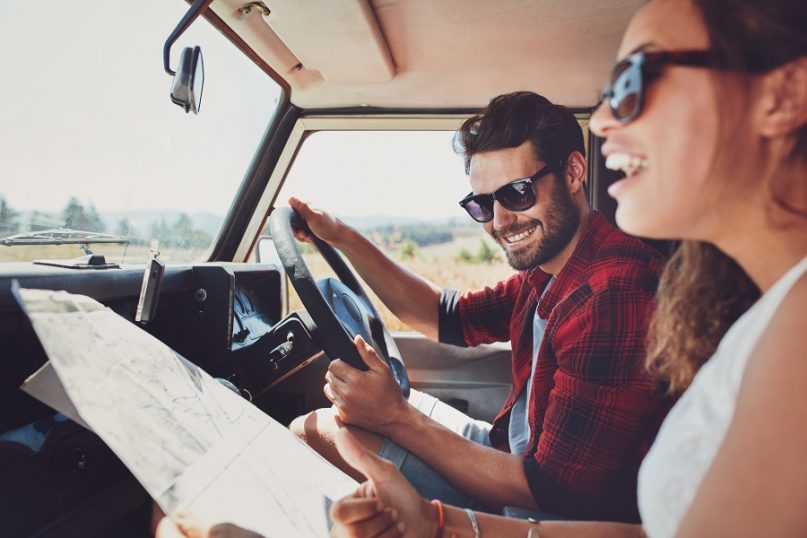 A lot of people these days are suffering from hypertension, depression, and other chronic and dangerous mental issues. A lot of these people are young guys and girls trying to figure out issues of their lives which they find are overwhelming them. One of the best ways to get past these difficult times is by traveling around the world or even throughout your own country. Travelling does not have to be a big affair, and it does not have to be expensive. Even a simple road trip can be enlightening. Travelling will help you think less about yourself and focus more on what lies ahead. Your mind will be occupied, and you will not be feeling down. This article will help you understand why traveling is important.
Experience beyond yourself
One of the most crucial and helpful aspects of traveling is that you will be able to look beyond yourself when you travel. You will learn to place yourself in the global community where you will meet a number of new people who are also fellow travelers who are visiting the same place as you are. It will help you to understand that the issues which make life difficult for you also affect them. Like for instance, if your car were to breakdown in the middle of the journey, then all of the passengers inside would be affected, and all of you can come together to do something about it. Thus you will not feel that the worst things in life happen only with you. You will learn to look beyond yourself. You will get more clarity in your thought process, and you will try to assess the roots of the problems and then try to solve them. This will help you in the future too and help you get through various difficult phases of your life.
Learn new things
Travelling is one of the best ways to learn about new things, see new places, and gain new perspectives on life. If you are someone who has been suffering from depression, then traveling to a new place will completely change the way you think and feel about your life. The number of things that you see, the new cultures that you experience will always help you to understand that the difficult phases of life are just normal and they happen with everybody. You will understand the difficulties that people from different cultures or communities face. How they react to their life and its ordeals, and it will give you new perspectives on how you can manage your own problems. You will never feel alone ever.
Stronger emotionally and mentally
A lot of research studies have revealed that people who like traveling and seeing new places are generally stronger emotionally, and they are mentally more prepared to face different problems in their lives. It is perhaps the sheer unpredictable nature of travelling, which leads to this because people who travel have to face a number of challenging and new situations. When they first visit a new place, they may not be aware of the language there, the food habits of that place and how to generally get by but slowly they adapt and pick up information which helps them to survive. This feature goes on to affect other aspects of their life too, and it makes them for prepared to face tough situations which seemingly are out of their control. Thus, if you are someone who suffers from a weak temperament, then you can be sure that traveling will make you emotionally more matured and prepared.
Managing your finances and traveling
A lot of people, unfortunately, complain that they do not have the amount of money necessary to be able to fund their travels and see different places. But it is also crucial to understand that traveling does not have to necessarily be expensive an affair. You can cut costs in several different ways. But if you still feel that you are financially unable to travel as much, you would like to, or as much as you need, then you can consider taking a personal loan and using that money to travel because traveling is one experience in life which you must not miss out on.
How can you repay debts?
There are plenty of ways to repay these debts and loans which you take. One of the best methods is to go for a debt relief program. Debts are never encouraged to be kept unpaid because the interest rates will go on piling, and it will become difficult to manage in the future. Thus, if you are looking to take a loan for your travels, then it is strongly recommended that you should take a survey of your financial capabilities first. Assess the number of days you can travel and the amount of money you need and how you can repay it. Obviously, debt relief programs will be there to help you out, but you must have a sort of stable income to be able to use those programs also.
If you want to learn more about how you can become debt free and have no financial burdens on yourself in the future, then you must visit libertylending.com and get your queries answered by all the leading experts and professionals in the industry.
Conclusion
Travelling is one of the most important things that you can do in your life. When you travel, you will be able to see new places and learn about different cultures and different people. Travelling can enhance the way you think and feel about the world also. The number of times you will see people who are going through difficult situations will be immense, and it will show you that you are not alone in facing hardships and difficulties. You will also be able to see people striving and working hard to come out of those hardships. You can take a personal loan to help you go through your traveling plans. Hopefully, the information mentioned in this article will have helped you.