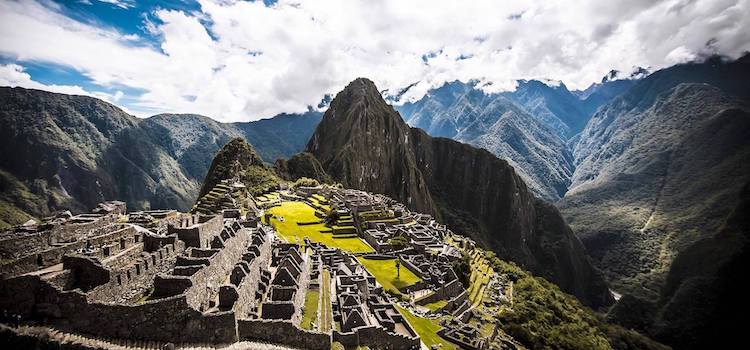 When you are travelling to South America, it goes without saying that there is a wealth of destinations that all are unique and unforgettable in their own special ways. This part of the world is truly a kaleidoscope of different experiences and places that all have their value. From the natural beauty to the rich history of destinations in South America, no matter the purpose of your travels, you are always going to have an unforgettable experience. For many travellers, South America proves to be some of their most favourite destinations in the entire world.  
In fact, many individuals choose South America as their first international travel experience. As far as the top destinations go for first-time travellers to this part of the world, there are some destinations that stand out for what can only be described as genuinely the best and most incredible reasons. Each of the three destinations listed below are not only remarkable places in and of themselves, but they are some of the most unique places in the entire world. So, without further ado, these are the three best South American destinations for first-time travellers to this astounding part of the world.  
Machu Picchu  
Often hailed as a destination that is one of the best in South America, Machu Picchu is arguably the most frequently coveted and visited travel destination in Peru. The archaeological site in the heart of Machu Picchu draws in travellers from all around the globe (not to mention the friendly alpacas and other animals that call this place home). Set amongst the clouds, this is a destination that you must be sure to buy your ticket in advance – the popularity of this place means that it sells out quickly. Even though you are almost certainly not going to be alone, this is a mysterious location that is immersed in timeless wonder. 
Falkland Islands 
These incredible little islands are some of the most beautiful and unique land formations in the world. Sporting five different penguin species and countless other astounding species, the Falkland Islands are sure to capture your heart and make this place an unforgettable experience. It can get quite cold throughout the year, so make sure that you go well prepared – and not just with your clothing choices. It is also important to stock up on food and the like, especially in the islands where there is literally no grocery store and the food comes onto the island by boat. This is one for the bucket list for sure, and why not kick off your South American explorations here? 
Galapagos 
The Galapagos Islands are truly a once in a lifetime travel destination. There is nowhere else on Earth quite like the Galapagos Islands. These are the legendary islands where Charles Darwin worked on his (now widely acclaimed) theory of evolution. Many of the animals here are found nowhere else on Earth, making it a literal wealth of entirely unique wildlife and the like. The volcanic landscapes are the timeless backdrop to this unbelievable place. Many individuals come to South America purely for a Galapagos trip – and you should too. There are many reputable companies that will take you on an adventure to these remarkable islands.