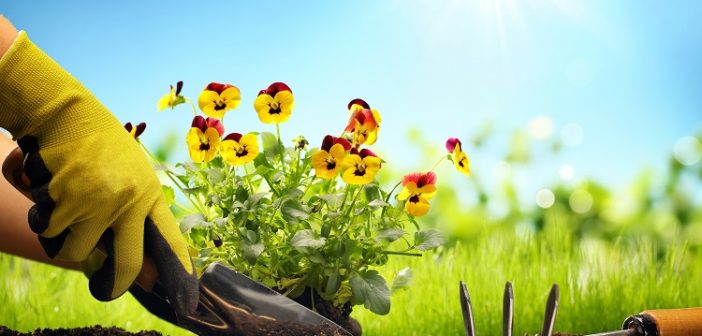 Have you decided that your property could do with some additional curb appeal? The front of your home sets the stage for what lies within, so whether you're thinking of selling or you're just doing it for your own enjoyment, taking a few steps to enhance its look and feel is never a bad idea.
There are many improvements you can make without spending too much time or money. They can also boost the value of your property. Here are 6 simple ways to enhance your front garden.
House Numbers
Swapping out your house number for something that's more legible, easy to find and in a style that complements the surrounding architecture is an inexpensive and effective enhancement. Not only can a better-looking number make your front garden look more attractive, but it'll also make it easier for visitors to find you.
Front Pathway
Take a moment to assess the pathway leading to your front door from the perspective of someone who hasn't been there. Are there loose bricks or missing pieces? Is it welcoming, or are there overgrown plants and ivy all over the place? Even a simple concrete pathway  that's neatly put together can make a major difference to the look of your front garden.
A straight path is the best option for most homes and will help emphasize the front door as a focal point. Larger gardens can benefit from the design interest a curved path adds. The materials you opt for should complement the exterior of your home. Remember that paved surfaces are easier to walk on than gravel or steppingstones.
Driveway
Your driveway likely makes up a large portion of the area in front of your home. There are many ways to improve their appearance. For instance, you can incorporate LED lights along the surface to increase visibility at night and make space look more sophisticated. Here's an extensive list of driveway ideas for some inspiration.
Lawn
Perhaps the easiest and most impactful way to boost your curb appeal is to take care of the greenery. This includes adding fresh flowers, trimming bushes and taking care of the lawn. Raking off leaves, pulling weeds and keeping your grass watered to prevent brown spots can make a world of a difference.
Front Door
For less than £100, you can give your front door a fresh coat of paint that can help it stand out instead of blending in. Consider a bold color  that highlights the rest of your home but doesn't clash with the other colors of its exterior. Don't be afraid to go with something bright here.
Power Wash
Looking for a front garden enhancement that costs little to nothing at all? A particularly satisfying solution is to give your home a good power wash. This will effectively remove years of dirt and grime off the walls, front door, walkway, and driveway.
Head outside and take a look at your front garden in its current state. With a keen eye and a bit of creativity, you can easily find more ways to enhance its appearance.