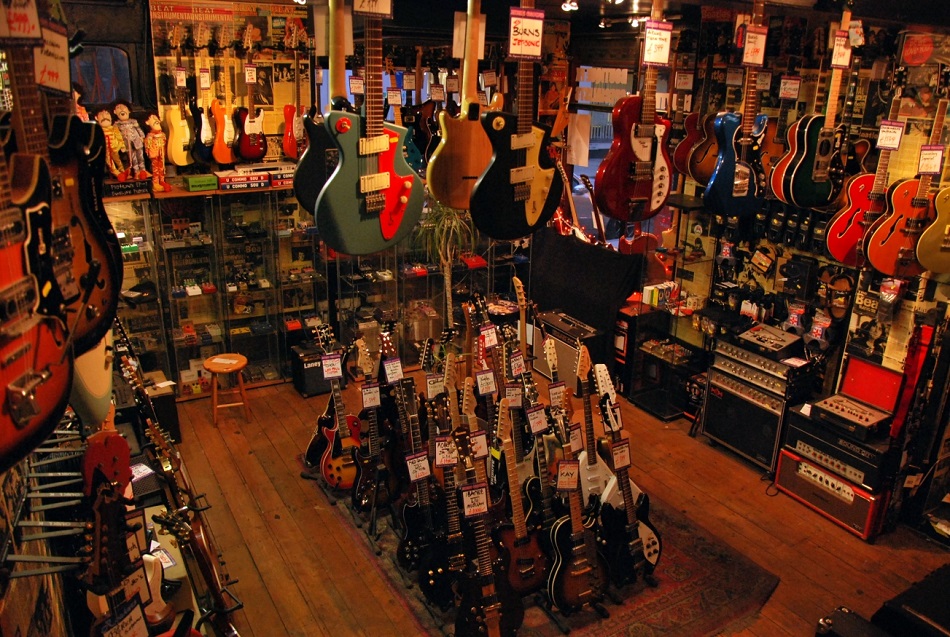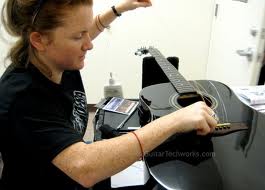 Refurbished and Factory Second Guitars: The Secret to Huge Savings!
Refurbished and Factory Second Guitars: The Secret to Huge Savings!
We hear the terminology "refurbished", "refurb", "factory seconds", "B-Stock", "blem" and other similar terms when shopping for products, but depending upon the industry and/or the company selling the merchandise, these terms can often mean many various things. This is particularly trying inside the online marketplace when you cannot hold the merchandise and test it out before you purchase it. Most often seeing these words beside items on the market correlates to a reduced price tag on the item, but exactly what you getting if you purchase a refurbished or factory second item?
In order to assist allay the confusion and misconceptions (at least in the guitar world) I'm going to explain a few of the more vital points and show you how knowing the differences could be the secret to BIG savings when choosing your next guitar.
1) Refurbished Guitars (refurb):. Guitars which had some form of structural flaw, playability issue, damage, etc that needed repair, or possibly even closeout or overstocked items. The guitars are then sold to a certified repair facility where they are repaired by a skilled guitar technician and brought back into perfect structural and cosmetic condition and playability.
2) Factory Second (B Stock/Blem) Guitars: Guitars that upon final inspection by quality control at the manufacturer were found to possess some minor non-structural flaw (most always cosmetic in nature only without requiring repair). The guitars are marked as a "second" and sold to dealers and distributors for much less.
Since a refurbished guitar is professionally repaired and restored you're obtaining a guitar that has been put back in a condition that is mostly indistinguishable from a brand spanking new one and is one that will look and play like new. There are few things on a guitar that can't be repaired and brought back to perfect working order, so you aren't getting a substandard guitar in any way when buying a refurbished one.
Here's an example. I have a 1963 Gibson Hummingbird that belonged to my grandfather. The guitar was in pretty rough shape after numerous decades of use. The bridge was lifting from the top, the frets were worn and it was unplayable. I took the guitar to a repair and restoration shop and had it worked on. The end result: An incredible vintage guitar that plays and sounds better than brand new. Yes, it's technically a "refurbished guitar". Does that fact make it somehow less desirable? By no means. It simply means the guitar is really like new again.
A factory second is a guitar that won't have structural or playability issues, but could possibly have some particular minor cosmetic flaw which can keep it from passing the rigorous inspection process put in place by the guitar manufacturer. Does this imply that you are buying a beat up, scratched up instrument with a bad paint job? Simple answer: Absolutely not!
Many people are astonished at how minor a flaw can fail a guitar at inspection. In the guitar business, quality and reputation are everything. The business is hyper competitive so this creates extreme measures inside the quality control area. Even very minor finish flaws can fail a guitar from inspection and cause it to become a second. Most of the factory seconds I have seen exhibited finish flaws so minor they could barely (oftentimes not even at all) be detected, and quite a few could be simply buffed out with polish (depending on the flaw). Many out of the box "firsts" from a guitar dealer's showroom will have a great deal more dents, dings and bangs than a good factory second directly from the maker that has never been road tested by the public. If you are like most of us you will probably be surprised at the amazing quality of a good refurbished or factory second guitar.
Buying refurbished or factory second instruments can be a very good way to get a guitar for a huge fraction of the expense of a new one, as well as something that few could tell from a brand new piece right off the dealer floor.
Find a high quality dealer like Braw Bridge Guitars which will always advise you if a repair was done or if there's a visible flaw. With a 100% money back refund, caring consumer support and free delivery in the continental U.S. you can't make a mistake.
The author
If you are interested in trying a quality refurbished guitar, please visit us at http://brawbridgeguitars.com