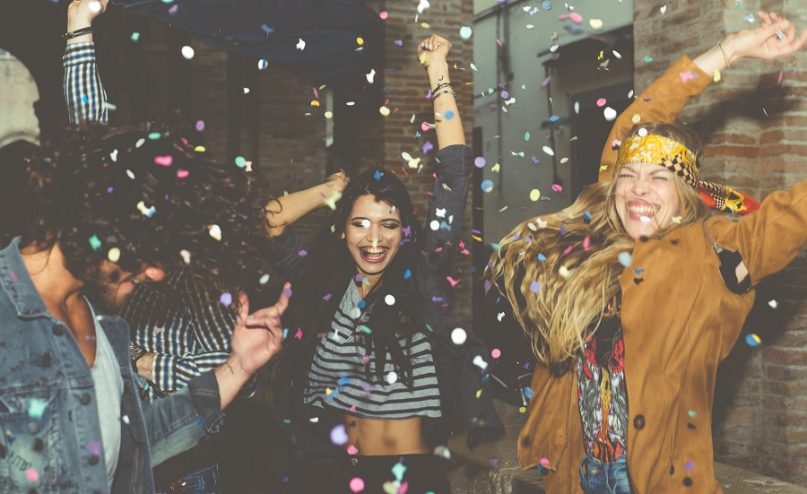 Entertainment is a necessity in life and so is interaction with other people. Although everyone is social to different degrees, it can make life a little brighter. One of the most social things that you can do is attend or throw a party. If you do the latter, it can be both a stressful and fun experience depending on how many things go right or wrong. Having said that, if you're putting together your next party and want it to be worthwhile there are a few simple things that you could do. Read below to see what makes a great party.
1.) The Right Atmosphere
One of the first indicators of a good party is the right atmosphere. If you've ever walked into a party and felt a lingering feeling of gloom and doom, then you understand what this means. To create the right atmosphere, set the tone by being friendly and welcoming as well as advising any hosts or caterers to do the same. It could also help if you have feel-good-music playing in the background so that it positively influences people's moods as soon as they walk in.
The wrong venue could be the one thing that kills a potentially great party. For this reason, thought should be put into where the party is going to be held and whether it's suitable for the type of party you're throwing. If, for instance, you're throwing a dancing party, having it in a venue where there's no space to dance could dampen the experience and also create discomfort for your guests. To choose the right venue, think about the date of your party the number of guests as well as your budget.
2.) Food and Drinks
If all else fails, having the right refreshments and food at your party can make it a memorable one for guests, especially those that are food lovers. In light of this, put careful thought and consideration into the food that you choose. Think about dishes that everyone is likely to enjoy and make sure you use a reputable caterer.
In terms of drinks, not having enough could work against you, so make sure there's enough to go around. It may be a good idea to hire event bartenders who are pro drink makers and can meet the demand of your guests. If you take a look at eventbartenders.com you'll find a range of packages you can choose from.
3.) The Right Music
As mentioned above, music can easily help set the tone of your party and create the right atmosphere. In terms of the effect that music has on people's moods, it's capable of sparking both positivity and joy. If you're hiring a DJ, choose one that is eclectic enough and can perceive the needs of the audience. When hiring a DJ, ask around for references as well as asking prospects for mixtapes or CDs they've made so you can hear their work.
4.) Good Entertainment
Aside from music, other forms of entertainment that get people to interact can make the party fun. You want to get people talking to one another, and it can be a good feeling knowing that people met at your party and you were able to connect with different people. If the crowd is small enough, think about playing simple games like charades, concentration or musical chairs. Beyond the things mentioned above, a great party is about people coming together with positive vibes and living in the moment. As long as you're able to create a vibrant and welcoming atmosphere, people should feel comfortable enough to have the time of their lives.