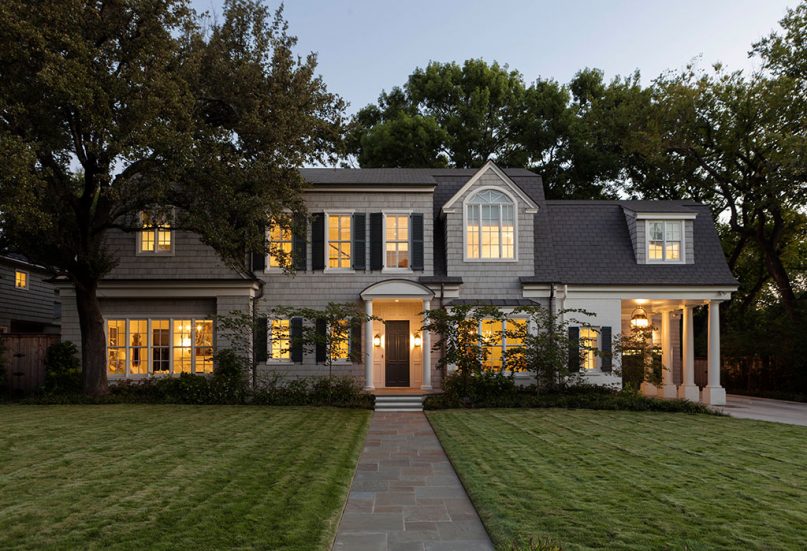 Finding a balance between function, style and comfort can be difficult when designing your home. As a result, you might need to regularly tweak and change your interior design to suit your lifestyle.
If you're tired of a lack of curb appeal, find your interior too cold or clinical, or need to update a tired décor, you will want to read the below easy ways to makeover your home.
Start with a Fresh Coat of Paint
A new coat of paint can do wonders for your interior and exterior. Either freshen up your walls with the same shade of paint or opt for a brand-new color that will transform the look and feel of a room.
However, think carefully about a room's size before you purchase a paint can or two; for example, dark shades can make a small room appear cramped and claustrophobic.
Add Architectural Intrigue with Crown Molding
Once the paint has dried, consider installing crown molding to increase your interior's architectural intrigue, as it can add a little charm and luxury into your décor.
The simple, inexpensive task will also only take a professional contractor one day to complete, but it is often better suited to large homes with tall ceilings.
Hang Colorful Works of Art
A fresh coat of paint and crown molding will not be enough to makeover your home, as bare walls can make a room appear cold and boring. Boost color and personality by hanging striking artwork that matches your interior style.
Update Your Flooring
It's not only your walls that deserve your attention, as you also must provide your flooring with a little tender loving care.
For example, pull up your old or outdated carpet or flooring and replace it with premium Kahrs wood flooring, which is visually-appealing, durable, modern and flexible.
Install a Beautiful Chandelier
Once you have cared for your walls and flooring, show your ceiling some attention by installing a beautiful chandelier.
Almost every room within the home could benefit from a luxury light fixture, as it can add a touch of class to your living room and bedroom and can make meal times feel more luxurious in a dining room – even if you have ordered takeout.
Make Small Upgrades
Renovating your kitchen or bathroom can take a substantial amount of time and money. If you want to quickly and affordably update a space, you could:
Change your doorknobs and cabinet levers
Remove your switch plates
Incorporate a new backsplash into your interior
Put in a new faucet
Regularly making small changes will help to keep your home both stylish and modern.
Buy a New Front Door
Enhance your property's curb appeal with a new front door, which will provide the perfect welcome home each day.
A colorful door can make your property pop on the street, ensuring your home makes a great first impression every time a guest comes to visit. Plus, it can reportedly add value onto your property's price.